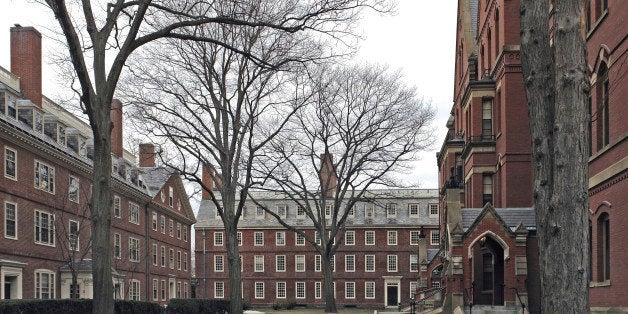 This April, I brought the Sleep Revolution College Tour to Harvard. The attention that my event received on social media revealed Harvard students' interest in the sleep culture on campus. This came as a surprise to me. I knew my circle of friends were interested because of my involvement, but I could not have predicted the Harvard community's interest in sleep education. Harvard Law students, Harvard undergrads and Harvard faculty were all in attendance. I was thrilled to help facilitate a conversation about the importance of sleep in our lives.
I opened the event with an introduction of the Sleep Revolution and Arianna Huffington's mission to spread sleep to college students nationwide. We watched Arianna's TED Talk to kick things off.
Next, I introduced our first speaker Steven Lockley, an Associate Professor of Medicine at Harvard Medical School. Lockley's particular insights were a highlight; the following three points stuck out in his presentation:
Light. Lockley stressed the idea that light is the most powerful external stimulus that affects our circadian clock. We can alter our use of light in a few ways to help shift the clock earlier and get a better quality sleep by dimming lights and reddening the light source before bed. There are concrete ways to make these changes like F.Lux for computer screens or Nightshift in the new Apple IOS. The key is to try to avoid using any electronic devices 30-60 minutes before sleep. In the morning, it is important to try to get as much sunlight or blue-enriched white light to shift the clock earlier and be more alert throughout the day.
Late Start to the Day. One of my personal favorite facts was the idea that as we go through adolescence, our circadian clocks naturally delay and we go to sleep later and wake up later. Many times college students' sleep schedules are interfered by class and sports schedules so he proposed starting classes later.
Sleep is Healthy. Health fads have promoted good diets and exercise, but sleep has not been deemed fashionable quite yet because research on sleep and health is newer than the other two pillars of good health. Lockley summed this up by stating, "It is hard to persuade brilliant people that they could be more brilliant with more sleep but that is our challenge. Often the sports athletes understand this as they readily recognize how their athletic performance depends on their sleep. We need to make the 'intellectual athletes' realize the same and that their performance will be enhanced, not worsened, by sleeping more."
The next speaker was Memo Cedenos, a Post Doctoral Fellow at the Harvard School of Public Health. Cedenos presented his studies and the resulting information about student health related to sleep. He performed an analysis of five years worth of electronic medical records, which showed that students that visit the health services due to sleep related issues, on average, are likely to visit the clinic between two and four times more than those without reported sleep complaints. Memo found that sleep and health-related symptoms are strongly associated in his survey study and after the analysis of medical records. The problem is that only a small percentage of patients experiencing mental health problems visit Health Services asking for help for sleep problems. Memo believes that sleep problems in the student population are highly underreported and this is just the start of data collection for sleep and mental health.
Lastly, I introduced Kate Harrington, my wellness tutor who explained the power of meditation and walked the audience through a 10 minute body scan to expose the audience to a type of meditation that works well prior to a good night's sleep.
I closed the event by selecting 15 out of 40 raffle tickets to win Sleep Number's sleep kits. The audience was excited for the chance to win these boxes full of sleep goodies. Overall, the Harvard community reacted strongly to the information presented from the educational sleep studies and followed up with questions that reflected this interest.
I aim to bring more wellness-focused events to Harvard this fall in order to improve the lifestyle of students who are balancing insane amounts of work and other extracurriculars.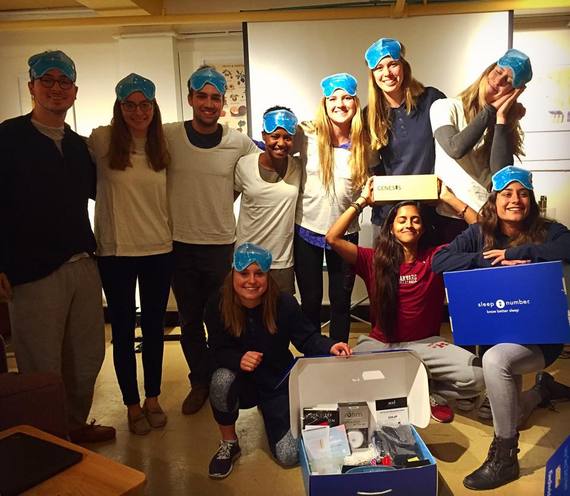 This post is part of our series on sleep culture on college campuses. To join the conversation and share your own story, please email our Director of College Outreach Abby Williams directly at abigail.williams@huffingtonpost.com. And you can find out here if the #SleepRevolution College Tour will be visiting your campus, and learn how you can get involved. If your college is not one of the colleges already on our tour and you want it to be, please get in touch with Abby.