More cities are coming to the fact that jobs are being lost, the tax base is eroding, costs of administration (not to mention pensions) are escalating and there is a void in leadership. Gridlock is common at every level.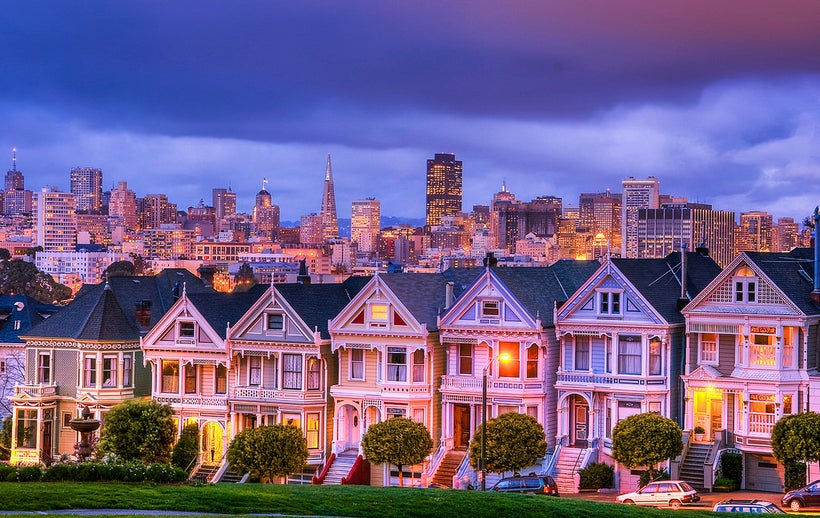 Becoming a "Smart City" starts with an agreement involving elected officials, business leaders, university executives, art and cultural administrators, and hopefully, others who understand they have a stake in the future of the region, including of course, the community at large.
The agreement is a simple one but not so simple to negotiate. It is an understanding that the world has changed, and cities need to change to prepare for the new, global, knowledge-based economy.
A fact is that the Internet and its ubiquitous worldwide web has created a new world order in which all nations are interconnected and every nation, every community, indeed, every individual, is suddenly competing with every other.
To meet the challenges, it is critical that communities renew their education systems to give our young people the new "thinking skills" they need and the workforce is demanding; that they reinvent their communities to compete in the emerging creative and innovation economy; and, I should add, they fully recognize the power of technology to harness change in everything they do or dream of doing.
For starters, every city is aware of the importance of building the new broadband infrastructure vital to reinvent their community. Indeed, over 50 cities have joined forces to create an organization called Next Century Cities. Together they have committed to accelerating development of the new infrastructure and embracing technology,
However, identifying the opportunities to change their current systems of police, fire, safety, transportation, health care, water and energy and more; and finding more ways to collaborate at the state, county and city level are the keys to our nation's success and survival are tougher but more important matters.The cities that recognize that cities of the future are powerful economic regions, not cities in the usual sense, and cry out for coordination, cooperation and consolidation to create the economic region and thus best able to compete in the new global economy will be the winners.
Chattanooga, Tennessee for example, was authorized by the Federal Communications Commission to provide Internet service to customers outside their current boundaries and, thereby connect thousands more citizens to high-speed Internet, to citizens well beyond the city's limits. But that effort to empower cities has been challenged by the existing telecom monopolies and the existing FCC. Chattanooga has not given up however.
Another hurdle is the lack of private/public partnerships and the opportunities each partnership can provide. As Jay Nath, San Francisco's first Chief Innovation Officer once said, "For the last few years, I've been operating without any budget and often without any direct staff. The way to innovate with these constraints is through partnerships, open innovation, and applying lean principles." He is well aware that areas such as transportation, education or health care require millions, if not billions, of dollars and simply cannot be funded, developed or maintained without some collaboration and cooperation between both sectors.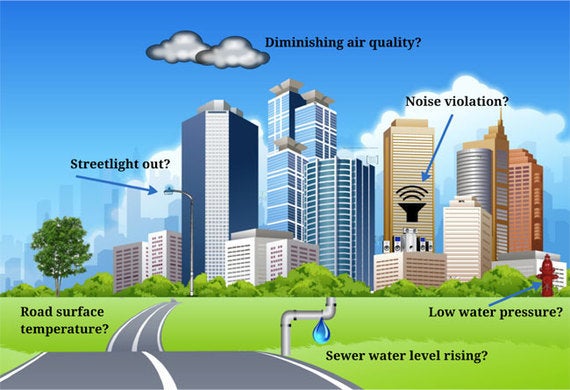 "1. Study the concept. Becoming a smart city is not simply about becoming a technology demonstration site. It's about accomplishing something.
2. Discover the needs and priorities among the city's citizens and businesses. It's one thing to build something and have no one use it. It's another thing to build something to meet very specific needs. It's also a great way to score political points.
3. Create plans and communicate the smart city vision, then get stakeholders behind it.
4. Consider the cloud ... By procuring these services in the cloud, providers take care of the technical issues and city officials can focus on running their cities.
5. Determine the best engagement model. There are four engagement models cities often use:
• The first is "Build Own, Operate," where the city is the primary contractor and delivers the smart city services, so operation and maintenance are completely under the city's control.
• Second, in the "Build, Operate, Transfer" model, the city appoints someone to build the smart city infrastructure and then the city takes over).
• Third is the "Open Business Model," where the city allows any qualified company or business to build city infrastructure and provide city services under specific guidelines and regulations.
• The final model is the "Public-Private Partnership," in which the city works with a private-sector partner.
6. Figure out the mechanics. Issue an RFP to procure the technologies and the services, and get everyone lined up.
7. Set up initial projects. Start small and scale up to avoid getting overwhelmed."
And I would add here, number 8.
Involve nearby cities and the county too. And involve everyone with a stake in the city's future
Above all, a city or region that wants to be "smart" must realize that this is not about technology as much as it is about living and working in a 21st century, creative age community. It is about meeting the challenges of globalization 3.0 and a new new economy, that is global, that is digital, and that cries out for tolerance and an open mind.
REAL LIFE. REAL NEWS. REAL VOICES.
Help us tell more of the stories that matter from voices that too often remain unheard.
This post was published on the now-closed HuffPost Contributor platform. Contributors control their own work and posted freely to our site. If you need to flag this entry as abusive,
send us an email
.