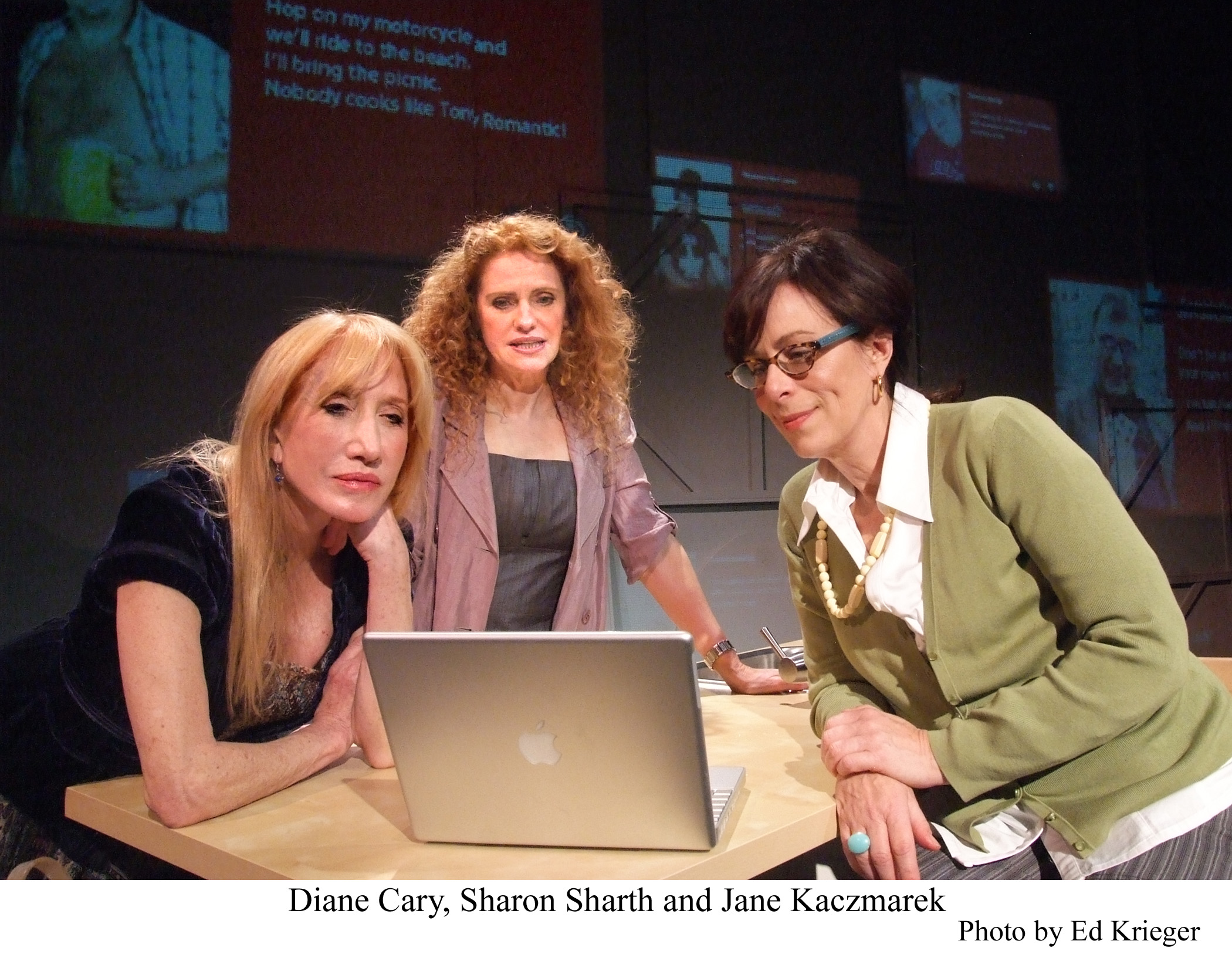 Kathryn Graf's paen to the perils of middle-aged dating has a solid premiere under the skillful direction of Steven Robman and a very talented ensemble of actors. Set in the romantic jungle of New York City, Graf's play focuses on the lives and loves of Harriet (Jane Kaczmarek), widowed with children, Meg (Sharon Sharth) single and cynical but still looking, and Nina (Diane Cary), married but seeking a new path.

In Graf's comedic, truthful story, each of the women encounter men who -- with their many shortcomings -- fulfill at least part of the women's longings. There is Stephen (James Lancaster), bisexual but in other ways a great match; Paul (Gregory Harrison), attractive, but damaged after being abandoned by his wife; and Jake (Joel Polis), who is perpetually frightened by intimacy. Robman guides the production with a careful, gentle touch, shepherding the ensemble through the minefield of mid-life romance.
There is a softness and poignancy to Graf's play, which gives it a truthfulness, if not a dramatic urgency, and the terrific acting ensemble does much to enrich the script. Kaczmarek is endearing as a lost soul seeking comfort, Sharth shines as a worldly yet vulnerable woman, and Cary is solid as a wayward seeker of her passion. The men in the cast are also excellent. Lancaster hits just the right note as a the bisexual lover, Harrison has great appeal as the jilted husband, and Polis has a hilarious turn as the frightened suitor, as well as a gay ex-lover.
While the pitfalls of middle-aged romance don't make for the most theatrical of subjects, Graf does a fine job of underscoring the frustrations and loneliness of the dating life. In the final coda of the play, she highlights the importance of friendships -- particularly female friendships -- in navigating those rocky mid-life waters.
The Snake Can plays Thursdays-Sundays at the Odyssey Theatre in Los Angeles. 310-477-2055
Popular in the Community