Every day, social entrepreneurs from around the world are seizing opportunities others miss to improve broken systems, innovate and develop solutions to change society for the better. Over the past few months, I've traveled to India, Brazil, Southeast Asia, East Africa, Western Europe and the U.S. to visit 50 NGOs and social enterprises with my team at Epic Foundation.
These organizations were selected from more than 1,400 applications we received across 85 countries. They are working hard to enhance education, health, economic empowerment, rights and protection for children and youth around the world.
During my journey, I've had the fortune of meeting a number of ambitious and persistent social entrepreneurs along the way. In this story series, you will hear from some of these indomitable leaders.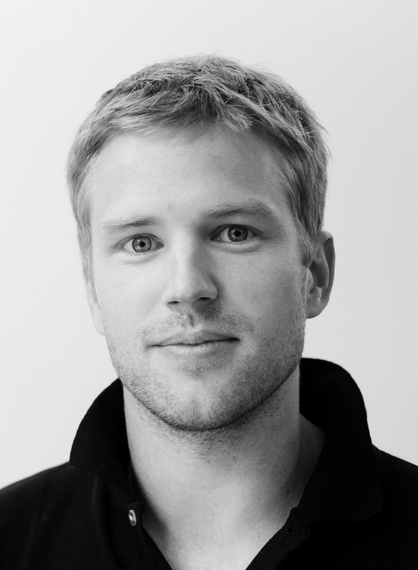 Jonny Sobczyk, Chief Executive and Co-Founder, The Brilliant Club
Alexandre: What is a great story you can share about one of your beneficiaries?
The following is Mohamed Abdi's account of his experience at The Brilliant Club. Each of our pupils have a different story and it's important to us that we stay connected with them. Only one in 50 children eligible for free school meals will go on to study at one of the UK's leading universities, compared to one in two children at fee-paying schools.
My name is Mohamed and I am a graduate of the first ever cohort of the Brilliant Club. I was born and brought up in the UK; however, my family has its origins in Somalia. In terms of schooling, I attended and genuinely enjoyed my time at London Academy, a multi-cultural and diverse secondary school and sixth form in North London. I am now enjoying studying Geography at the London School of Economics.

I completed a pilot Brilliant Club programme in Philosophy in 2011; whilst I was finishing my General Certificate of Secondary Education (GCSEs) and I absolutely loved doing it, an opinion mirrored by all of my friends that took part. I remember the programme quite fondly and I continue to reap the benefits of completing the programme to this day.

With reflection, I've discovered how much participating in the programme really helped me in terms of my GCSEs, in that, in order to complete the challenging work set by the Brilliant Club, I had to approach the programme with a positive attitude and a solid work ethic. I believe the attitude I developed benefited my GCSE studies at the time, and has played a significant continuing factor in my personal growth and academic achievement.

In addition, the experience of taking part in seminars in year 11 with the Brilliant Club meant that whilst I was nervous about other parts of starting university, I approached seminars with a fearless excitement from the offset due to a confidence in my ability that the Brilliant Club experience had encouraged in me.

Both of my parents didn't attend university but I have an older sister that went to the University of Birmingham. I think they had some concerns when she was going because they didn't really understand the process but I think that subsided with me as they were more familiar by then. In terms of me attending, they were quite concerned about the cost of the higher fees but thanks to all the information available and with better understanding, those subsided as well. They were really supportive throughout, not in terms of specifics because of their lack of familiarity with the process but more so in terms of pastoral care and motivation.

I am quite saddened to be starting my third and final year at LSE in September, but I am also looking forward to completing my degree and graduating at a leading university (touch wood). I've greatly enjoyed my time at LSE. The culture of academic excellence and the challenging work within my degree has ensured that it has been rewarding on an academic level. I've also loved the experience of being a student in London and the social life, sports and everything else LSE has to offer over the last two years.

Post-graduation, I have real aspirations of becoming a teacher or engaging in the education sector in some capacity. I hope that the hunger and desire instilled in me by completing a Brilliant Club programme can help me achieve my ambitions and propel me towards being great at what I choose to do.

If you have any reservations about fitting in at a leading university, don't. I can genuinely say that you will meet people that you get along with and enjoy spending time with, whether that be through sport, student politics or societies and you will enjoy your time at university.

To students on the Brilliant Club Scholars Programme, I would advise you to enjoy the experience you've been provided with, and to try and learn from it. The programme is what you make of it and if you throw yourself in headfirst and truly engage with it you will find yourself enjoying it more than you could've imagined."
Alexandre: What was a life changing moment for you?
Having completed a degree in Philosophy, Politics and Economics, I joined the highly competitive graduate scheme Teach First and was dropped right in at the deep end, teaching in a challenging East London school -- hands down the best thing I've ever done.
After completing Teach First teacher training, I was offered a job in investment banking with Barclays Capital. I began going through the processes of transitioning from the classroom into the private sector in my last few weeks in school. As I was leaving, I received thank you cards from the pupils -- one of them, a Year 11 pupil named Ryan, wrote to me that a university trip we had organised to Cambridge had completely changed the way that he thought about his studies and motivated him to work as hard as he could. Ryan went on to get 11 As and A*s in his GCSEs -- and upon discovering these results, I sat back and became aware of the impact that positive interventions and experiences can have on children from disadvantaged backgrounds; it can be genuinely life changing.
At this point, I too decided to change tracks and turn down the job at Barclays. I founded The Brilliant Club and committed myself to addressing educational disadvantages.
Alexandre: When you were 15, what did you want to do?
Be a criminal barrister -- I enjoyed arguing!
Alexandre: How do you want people to remember you?
It is not important that I am remembered. What is important, is that the things I stand for -- social justice and equality of opportunity -- are realised. To have a part in achieving such a world would be a real legacy.
Alexandre: What are the three most important things for you to successfully run your organization?
Courage of conviction
Commitment
Honesty
REAL LIFE. REAL NEWS. REAL VOICES.
Help us tell more of the stories that matter from voices that too often remain unheard.