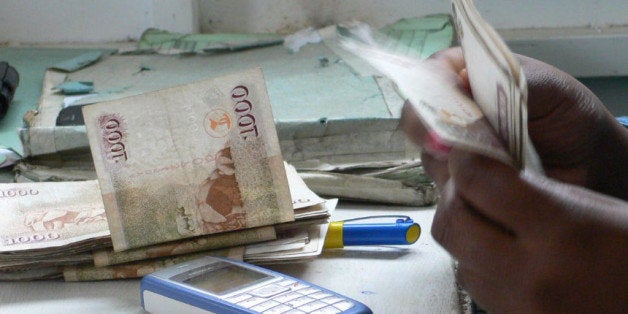 How do highly recognizable multinational brands and corporations contribute to social good? Historically, their impact on issues such as poverty, disease and environment has come through charitable giving of special corporate social responsibility units (CSR) or separate foundations. What if instead the bottom line profit and longevity of the company was enhanced by social impact investment? How would this change the mindset of business leaders and alter the types of partnerships they would set-up with nonprofits and social impact organizations?
It is often said that necessity is the mother of innovation, and it is no surprise that in the remote and under resourced areas of the world we find some of the most creative problem solving ideas and solutions. Over the past decade, advances in technology have given humanitarians, nonprofits and others operating in these communities new ways to fulfill their missions of impact. Capitalizing on technology and other advancements these actors create social innovation, which Stanford University defines as "a novel solution to a social problem that is more effective, efficient, sustainable, or just than current solutions...the value created accrues primarily to society rather than to private individuals".
How can business value be derived from public sector innovation? First, that meeting the needs of an underserved population does not need to be viewed as a totally altruistic endeavor, but applying for profit business acumen can help to create powerful social services that have economic viability. For instance, M-Pesa (M for mobile, pesa is Swahili for money) a mobile-phone money transfer service which Vodafone offers in Africa, with network partners Safaricm and Vodacom in most countries, as well as in Asia and Eastern Europe. The service provides hundreds of thousands of people, who did not have bank accounts before, the ability to safely store, send and receive money. The impact on money transfers has been significant. With the service, individuals no longer need to carry large amounts of money reducing risk of robbery, city workers can cheaply and quickly send money to relatives in hard to reach rural areas.
Vodafone is embracing innovative partnerships with the social sector, embedding those into its company's business innovation units. "We partner with NGOs around the world because they bring a depth of knowledge about the issues on the ground, the interventions needed, the relationships needed to deliver, and the ability to scale" shares Shannon Lucas, Senior Enterprise Innovation Manager at Vodafone. "Collaboration with the public sector - combined with our global communications experience - leads to creative new solutions that can transform lives."
Second, business can learn about and contribute to emerging markets through the context in which social sector actors work. By working in challenging and urgent environments social innovators have developed a keen understanding of resilience and scalability for new ideas. The United Nations World Food Programme's (WFP) for example, aims to reach more than 80 million people with food assistance in 75 countries each year. Gianpietro Bordignon heads the World Food Programme office in Cambodia "One of the most valuable aspects of our WFP partnerships is a shared interest in ensuring that open-sourced software and applications are widely available and can work at scale for actors in the humanitarian community." says Gianpietro. "This like mindedness and spirit of open innovation is important to maximize our impact."
The type of thinking employed by the WFP is an example of how the social innovator is required to uncover durable solutions that make the most efficient use of resources and can work in different contexts. Businesses should not look at nonprofit organizations such as the WFP solely as recipients of donations, but also as partners with a mindset and knowledge of what works at scale. While scale does not necessarily equal business value, it is a condition needed for growth in the underserved markets beyond that of CSR investments.
Third, a corporate strategy which embeds social impact across the organization creates a powerful tool to engage, develop, and retain talented employees. Boehringer-Ingelheim (BI), the largest pharmaceutical in Germany is allowing employees from across the business to contribute towards social innovation through a partnership with Ashoka, the world's largest network of social entrepreneurs. Through their Making More Health initiative, corporate employees can connect with social entrepreneurs and discover and co-create social business opportunities for the company. "By collaborating with innovators from the public sector a corporate business gains insights into innovative business models and new customer groups" says Matthias Fuchs an Innovation Leader at BI.
BI has introduced an "Executive in Residence" program, allowing employees to work up to 6 months with social enterprises. "Engaging with social entrepreneurs offers the opportunity for corporate employees to acquire unique lenses to the outside world and build their leadership skills', shares Fuchs. "These insights enable us to better understand unmet health needs in societies". BI and Ashoka have opened their collaboration to new social business ideas from around the world through a Co-Creation Challenge.
The value of social innovation for business is now emerging beyond that of CSR and needs further attention and exploration .Corporate social responsibility and charitable foundation approaches can gain much from treating nonprofits and other social impact organizations as strategic partners. Solving for the world's toughest problems requires new types of collaborations between the public and private sector. By questioning traditional corporate philanthropy and exploring the business value of social innovation, we may find new models that rise up to meet the great challenges of our generation.
EDITOR'S NOTE: The above article was updated to resolve an inaccurate reporting of corporate earnings.
Related