If you're still wondering whether social media is important for your business, think of this: Facebook has facilitated more than 2 billion connections between small businesses and consumers. Instead of wondering "Do I need to be on social media?" start asking "How can I use social media to help me and my business?" For small business owners that are already pressed for time it can be hard to make social media a priority, but in today's digital age, you need to meet customers where they are. You don't want to ignore a study conducted by Market Force, which found that 78 percent of U.S. consumers' purchasing decisions are impacted by posts made by businesses they follow on social media.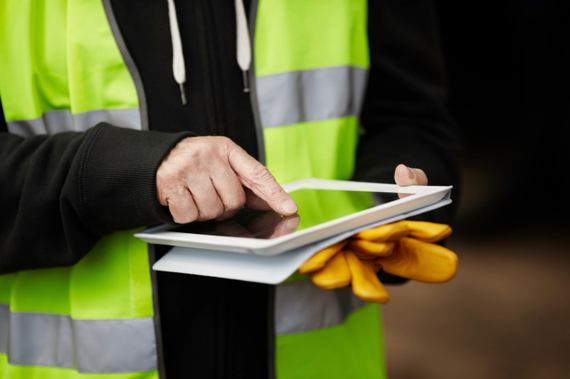 The thought of finding time to frequently write and post impactful status updates may seem overwhelming at first, but maintaining a social media presence doesn't need to be time consuming. Here are some guidelines on how to get started and efficiently integrate social media into your day so that it becomes a natural part of your routine.
1. Establish your social media presence. Prioritize the social media channels that make the most sense for your business. The best places to start for many small businesses are Facebook and Google+. Once you have the basic details about your business on your page, you should aim to post every couple of days to keep your audience engaged and your page fresh.
2. Figure out an editorial approach. Develop a calendar that covers what you would like to post on specific days for the next few months. This takes a lot of pressure off because you don't need to come up with new ideas every day.
As a small business owner, you have an advantage over marketing professionals at big companies because you are interacting personally with your customers every day. Trust your instincts about what will resonate with them and start sharing. Here are some initial suggestions on content to post that will help build your credibility:
a. Photos and videos. Share images of your work, employees or office. It gives you an opportunity to show projects you're proud of and makes your page more rich and engaging. Simply add a quick caption that describes the image and hit post. Start with pictures you already have. Remember to also take snapshots of completed jobs and happy customers as new work comes along. For businesses in certain fields like healthcare, make sure you have the appropriate permission to use client photos. You can upload those pictures from your smartphone immediately onto social media.
b. Relevant news stories. Finding articles that are relevant and potentially of interest to your followers saves time and positions you as a thought leader. Most news sites have share buttons on the top or bottom of the page. Next time you're reading an article relevant to your area of expertise, click the share button to send it to all of your followers. To engage more deeply with your customers, add a status update sharing your opinion about the story.
c. Customer reviews. According to a study conducted by Ipsos Open Thinking Exchange (OTX) in 2012, 78% of consumers use online reviews to make buying decisions, so you should use social media to amplify positive feedback about your business. Post status updates linking to the positive reviews your customers have posted on other websites. You can also ask happy customers to go directly to Facebook and Google+ to review your business.
3. Set up alerts. Real-time alerts are great reminders to interact with your customers on social media. Turn on push notifications on your smart phone so that you can manage your social media pages on the run. You will then know when someone posts on your page and can respond immediately, eliminating the need to worry about it later on.
4. Consider software solutions. Explore technology that makes it even easier to manage your social media and increase its impact. Online marketing platforms can help you manage your content schedule and automatically distribute reviews, photos and status updates across social media channels. This will make sure that everything you're putting out about your business is consistent, which is an important part of building a brand that will keep customers coming back.
Keep in mind with everything you do that the purpose of social media is to share authentically. Your followers will relate to honesty. They want to see your personality through real comments and images. Don't feel like you have to create a voice to impress your customers. Treat social media as an extension of your business, and interact with your online followers the same way you talk to clients in-person. Soon you'll have a happy social community that will be more likely to think of your business the next time they need the services you provide.
Court Cunningham is the CEO of Yodle, a leader in local online marketing that helps its 50,000+ local business clients find and keep their customers simply and profitably. For additional tips on local online marketing, visit www.yodleinsights.com.
Calling all HuffPost superfans!
Sign up for membership to become a founding member and help shape HuffPost's next chapter