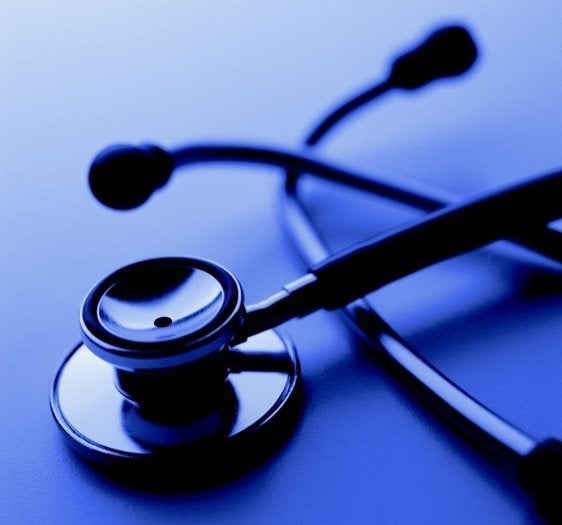 Earlier this week, I shared a stage in Atlanta with several other patient advocates and a number of scientists from biotech and drug companies. We were all there for the 2009 BIO International Convention. How I got to that stage as a patient advocate - what we discussed and the hope I derived from it -- are a big part of my life.
In 1981, after graduating from college, I was living in New York City and vividly remember the day the now infamous article appeared in The New York Times stating that "a rare cancer had been seen in 41 homosexuals":
In a letter alerting other physicians to the problem, Dr. Alvin E. Friedman-Kien of New York University Medical Center, one of the investigators, described the appearance of the outbreak as ''rather devastating.''
Even those words turned out to be an understatement. By 1986, there were 23,000 people diagnosed and this new scourge had a name: Acquired Immune Deficiency Syndrome (AIDS).
By then, 15,000 were dead. The next year, I tested positive. I was 28 years old. At the time, I was given 18 months to live.
Five years later, I was still alive, but 123,000 weren't. 198,000 Americans had been diagnosed with AIDS, which had become the leading cause of death among all Americans 25-44 years of age. I was 33.
What was so terrifying and frustrating was that no one seemed to care. There was no political will to fight the disease. We could barely get President Reagan to say the word. The American people didn't seem to care because it was viewed as a disease that affected only gay people, drug users, hemophiliacs and Haitian immigrants - even if that wasn't quite true.
There were, however, two groups that realized that understood the implications of this tragedy, the CDC and our scientists. The problem was there wasn't enough money and there was no mechanism for rapidly expediting the approval of new drugs.
What followed was a movement started by the LGBT community, which is, in my opinion, the definition of grassroots activism and has become the gold standard for patient advocacy. We created a tsunami that resulted in billions of dollars being funneled into research and at the same time we shortened the time it took to get drugs to patient by years.
Don't get me wrong: it came at a price.
Thousands of us were arrested, we blocked bridges in NYC and San Francisco, we chained ourselves to the fences at the FDA, the NIH and the White House and of course, hundreds of thousands of us died. But there was finally hope, our scientists finally had the resources and there was political will.
In October of 1995, I had 41 T cells and my viral burden was in the millions and I was pretty sure it was going to be my last Christmas. Then, the miracle happened. It happened because of the people that are here in Atlanta for this conference. A combination therapy of antivirals was discovered: the HIV cocktail.
In January of 1996, because I was a participant in clinical trials at the NIH, I was one of the first people in the country to receive the cocktail. Within one week, the virus in my body became almost undetectable. My t-cells, the cells that fight off infection, started to rise. That was 13 years ago. I went from death's door, having lost everything, to where I am today. I'm healthy, with the exception of what is, for now, an incurable disease, I have my own consulting firm in Washington DC where I get to beat up on Congressmen and Congresswomen to get them to do the right thing on a wide array of issues -- and I'm lucky enough to be in the top tax bracket.
But I wouldn't be here if hadn't been for the partnership forged by three groups: the federal government, the HIV community and private industry. It is the curiosity, innovation and determination from the people on the stage and at the conference, which has resulted in the interventions that allow me to be writing this today.
One thing that always concerned me despite my second chance at living a healthy and productive life was that I was never able to reduce the viral burden in my body to undetectable. I figured I had been on to many drugs and developed too much resistance to the HIV virus. 18 months ago my doctor suggested a new drug for me to try. I got on a new drug called Prezista developed -- and for the first time in 22 years the HIV virus in my body cannot be measured. I know science matters. I know it first hand.
There have been great victories over the last two decades, but there is so much left to do.
There are 40 million people worldwide with HIV/AIDS and 5 million deaths. And the numbers are on the rise.
1.2 million Americans are living with HIV. 250,000 don't even know they are infected. Another 250,000 who are positive are not in treatment.
We see over 50,000 new infections each year. There has been a dramatic increase among women particularly African-American and Hispanic women. African-American and Hispanic men now account for 64% of new cases among men. And, of course, it is still the number one health threat for gay men in this country.
In my own city of Washington, DC, I sit on the Board of Directors of the Whitman Walker Clinic, the largest provider of HIV/AIDS services in Washington. The numbers in DC are catastrophic. 1 in 20 Washingtonians are HIV positive and we believe this underestimates the true total. The numbers are on the rise in all demographics. This is a national tragedy and embarrassment.
I am the first to admit that I was lucky, determined and had resources. I took advantage of the greatest research/medical enterprise in the world and so I get to write this post. There are however, 250,000 Americans walking around who don't even know they are HIV positive and another 250,000 Americans who know their status but are not in treatment. The policy makers in Washington who are crafting health care reform have a moral imperative to make it a standard of care that anyone at risk is tested for HIV/AIDS and that those infected have access to the available life saving treatments. And, the biotech and pharmaceutical companies must make these drugs affordable.
So we need a national strategic plan to fight HIV/AIDS in this country. Without industry and the innovation they bring to the table, we will fail. Without the political will in Washington, DC we will fail. That cannot happen. I have fought to hard for to many years and have seen to many people die needlessly. In partnership with the companies and scientists that were in Atlanta, and the CDC, which is housed there, and with the full force of the Federal government we will finally beat this virus.