10 years ago when I was 19 my friend Louis removed all the furniture from his box bedroom and filled it with 5000 multicoloured playpen balls because he thought it would be fun!
I went round and sat in his ball pen as he designed the website for my first online marketing company. I paid him £120 to do the website and I couldn't afford to pay him in one go so agreed to pay him £20 per month for 6 months.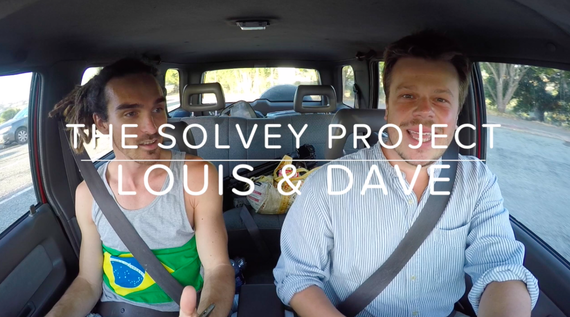 I have spent the last few years trying to understand Why we give to others and whether it is an important part of our future society which I pulled together In my recent 'Why Give?' talk at Digital Shoreditch Now that I am convinced that giving matters, the question becomes what shall we give to, and in what manner?
I recently made a bet and promised to hand deliver $100 to the person who can convince me that there is a more effective use of $1 of private capital than tax effective, compassion driven, matched, socially shared micro-donations that are spent on passionate, transparent, high risk, innovative solutions, with smart models that fit within wider strategic picture of the Millenium Development Goals : Part 2 to get to scale, and its effectiveness measured the appropriate framework known as The Social Progress Index
Sorry - bit of a mouthful, but its all important Trust me!!
On yet another road trip in Santa Cruz California, between LA & SF where our worlds of media and tech collide, we decided that the best idea we could come up with is to put our platforms behind someone with a big idea that is risky but if it works could change the world! so a couple days ago we started the global search and call it The Solvey Project
If you have an idea that could make a positive shift for people, planet and animals the please apply by making a video application. The details and requirements are in the description of the youtube video.
OR if you know someone already running an insane, fresh project that needs a boost then please do share this blog with them and encourage them to apply, we really want to work with an incredible team and help them scale their idea and change the world for the better.
If it goes well then who knows what The Solvey Project could evolve into next year! Watch this space!!
PS. Applications close on JUNE 30TH 2015!!! Winner announced shortly after and invited, all expenses paid to California to join Louis, Myself and a bunch of others to figure out a plan at the end of July.
Related
Popular in the Community