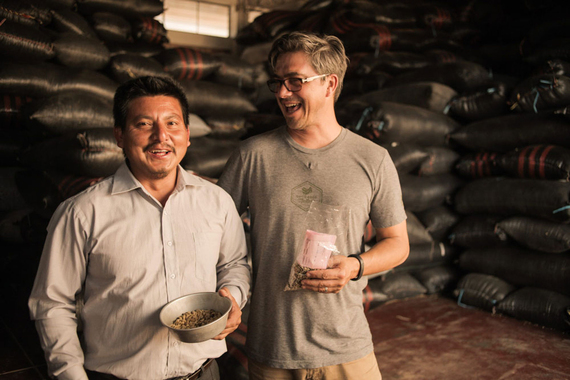 A cup of coffee brings to mind tattooed baristas, fancy espresso machines, and precious flower designs made out of milk. But there's so much more to coffee than that. To actually get that dose of liquid heaven into your hands takes hundreds of hours of work and thousands of miles traveled. Every cup of coffee tells a story, many of them involving small family farms in some of the most remote regions of the world. In this video, journey with Darrin Daniel, director of sourcing for Allegro Coffee, to Northern Peru, and experience the adventure behind finding the perfect bean.
Allegro started in Boulder, Colorado, in the late-1970s, when a young man named Jeffrey Cohn, whose grandfather had started Superior Coffee, embarked on a new, more modern coffee adventure. Cohn started a coffee shop and began roasting his own coffee. This gradually expanded into a wholesale business. The global coffee market boomed and transformed. Coffee drinkers began to demand a product that was grown more ethically, and, most importantly, tasted better.
Forty years later, Allegro Coffee, now owned by Whole Foods Market, is still roasting its own beans and is traveling the world, still looking for the next great coffee. Coffee is no longer just a jolt that gets you through the swing shift. It's a gustatory pleasure on par with wine, chocolate, beer or cheese, from the first whiff of a freshly culled bean to the final sip of your morning cup.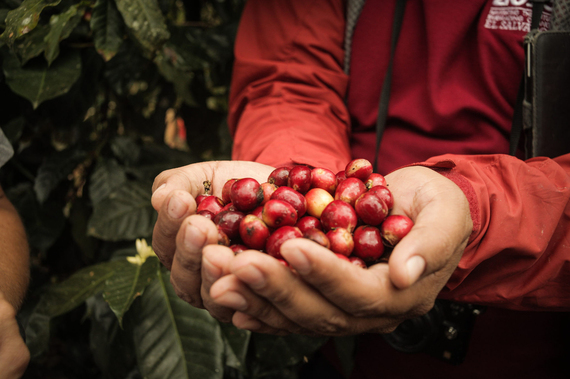 From Africa to South America to Hawaii and beyond, Darrin Daniel and the team at Allegro Coffee are always seeking out the next coffee frontier. Coffee doesn't grow easily. The journey from crop to cup has so much potential to go wrong, which is why Daniel and Allegro's work is so important. When you see what goes into getting your coffee from the source, you'll appreciate your daily jolt that much more.

This video from Dark Rye was produced by Caitlin Riley and edited by Jason De La Rosa.