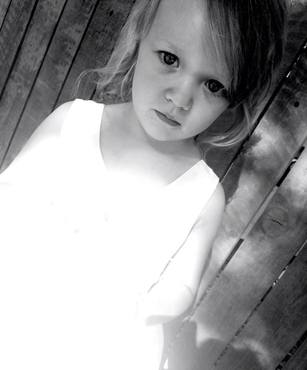 I ducked into the alley between the aluminum booths at the Ugandan market. A sign pointed: "Antiques." It should have read, "Miracles."
I didn't know what I was looking for, just that I'd know when I saw it. I wanted something irreplaceable and perfect -- something to remind me of my work with refugees, and of the woman that this dirty, relentless and fulfilling work had made me.
I had been traveling to Uganda with the nonprofit Think Humanity for years now. What started as a one-time journalism assignment to the Kyangwali Refugee Camp in western Uganda had unexpectedly transformed me. Once I saw the terrors here, and moreover once I saw how easy it was for even a single person to make a profound difference, I couldn't go back to life as it was before.
I didn't realize at the time that this casual souvenir purchase would unexpectedly transform me again, and because of it, this would be my last trip to Africa for many years.
I crept farther down the alley, to a curious shop that heaved, floor to ceiling, with statues.
"Do you have any statues of women?" I asked.
The truth is, I wanted something shocking, too. I was looking for a naked statue. My friend and traveling buddy, Reba, had found a set of carved wooden hair combs that vividly displayed a female who had definitely never had a Brazilian wax before. I was jealous. Not of the woman depicted. Of Reba. I wanted an erotic naked African trinket, too. I was sick of the same ol' colorful airport kitsch.
The owner showed me a few statues. They were interesting, but not right. Not enough detail. Not exciting enough.
Suddenly, he lit up. "I know the one!"
He dragged out a heavy trash bag, diving headfirst into the plastic. A minute later, he emerged with a mud-covered chunk of wood.
I brushed off dust, and I vigorously smeared off the caked red mud. Underneath, I found a woman carved atop a big spoon, clutching her breasts. Big, heaving, sagging, amazing breasts. Totally better than Reba's combs. A diamond was carved onto her stomach. And her face looked sad and pained. Suddenly, my silly reasons for this souvenir hunt evaporated, and I was in tears, staring at this piece of art. It was the most beautiful and heart-wrenching facial expression I'd ever seen. It stole my breath.
Yes. I had felt that facial expression before. After my myomectomy five months earlier, when the doctor told me I would never have children. No chance.
I ran my fingertips along the diamond on her belly and thought about my own stomach: four separate scars around my uterus from the surgery.
I bought the statue right away. No question. I didn't even barter, which is saying something because I've been known to try to barter at Nordstrom back in the states.
As I left, the owner stopped me. He silently handed me a piece of paper. "Luba," it read. He pointed to my new prize. The name of the statue.
I carried my Luba the rest of the trip in my backpack and would not set her down. On the plane, I kept her in my chair with me. The whole 9,000-hour flight home, I couldn't stop staring at her. Her beauty was in her raw honesty. And witnessing her truth helped me process my own, my own sad and pained face I never wanted to let surface. The numb loss of something I would never have: motherhood.
I went home and immediately hung up the Luba in my house.
Still intrigued, I decided to look up the word "Luba." I found pages about spirit cults and the art of the Luba people. I dug deeper and deeper, until I found an image nearly identical to the one I had purchased. The breasts: a symbol of strength, respect and the power of mothers. The scars: considered an expression of beauty. Beauty! The spoon: a symbol of the female womb. I gasped.
I had bought a fertility statue.
The next day, I got pregnant.
Bettie Anne is 4 1/2 now. She has grown into a pure fireball. Strong and curious, starving to digest all of the magic of this world. I still find myself staring at her in awe and disbelief and goosebumps, wondering if it was a coincidence. Or a curse that turned into my life's greatest blessing.
I had asked for something irreplaceable and perfect -- and shocking -- and that is exactly what I got.