We all need to get away from the non-stop barrage of information we endure daily, but many of us can't turn it off so easily. That's why a place like Viva Mayr is the perfect getaway.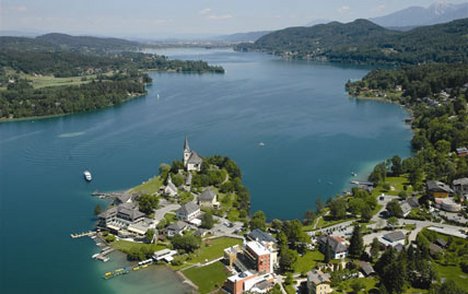 Viva Mayr (bottom center) in the town of Maria Worth
Located on beautiful Lake Wörthersee, (also known as Austria's own Monte Carlo) Viva Mayr, the Center for Modern Medicine is not your standard spa. This is more akin to one of those places where people used to go to "take the waters for their health." Viva is one of those fabulous spas they have mostly in Europe (not in the US so much) known as a medical spa -- where it's all about not only what you eat, but how you eat it. Dr. Stossier, the head physician, is here to help you clear your chronic ills -- whether they are allergies, diabetes or just stress. Daily massages, hydrobaths and sitting by that glorious lake are all part of the therapy. People have been known to show up for three days (probably Americans who want to get in and get out) and as long as 4 weeks.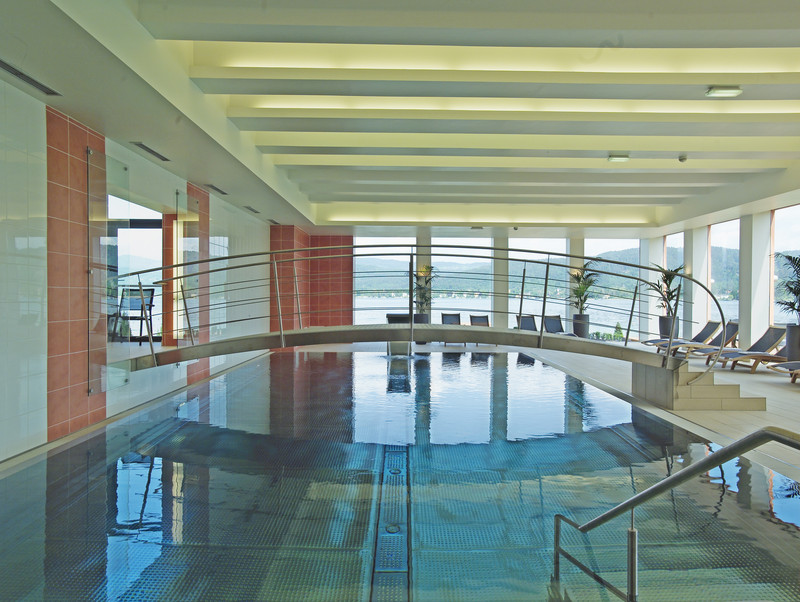 The Pool at Viva
It doesn't hurt that the spa is smack dab in the middle of Sound of Music country with rolling green hills and a crystal clear lake -- that you can see from virtually ever window on the compound.
The closest major city is Vienna, and that is hours by car. What's more, there are no paparazzi allowed anywhere near the spa -- not that they could even find it. Because of that, you'll find yourself sitting in your bathrobe (yes, everyone pretty much just lounges around in white Viva robes throughout the day) with members of British aristocracy (like a close relative of British Prime Minister David Cameron), shipping magnates, and the occasional celebs (think Liz Hurley). But you'll also find yourself sitting with people who have unusual medical circumstances, that traditional medicine can seem to cure -- but Dr. Stossier and his crew sometimes can. One young lady had been ill for months after coming back from Asia. Her doctor back in Britain couldn't find a reason behind her hair loss and lack of appetite -- yet after three weeks under the care of Stossier -- a strict diet and specific medical treatments -- she was cured. That was four years ago and she's been coming every year ever since.
The big draw here is "The Cure."
Every morning starts with drinking Epsom salts (yes, the ones you usually put in your bath) to cleanse your stomach, where Dr. Stossier (a disciple of Dr. Franz X. Mayr) believes the majority of our health issues come from. Then it's off to designated meals predetermined by your doctor after your first meeting. To note: This is not a pampering spa -- this is a place to detox and chill out. There's no booze, no sugar and no caffeine -- which can also be no fun. But after a couple of days of headaches (usually from caffeine withdrawal) you'll suddenly feel, well -- normal. You'll look better, and feel better.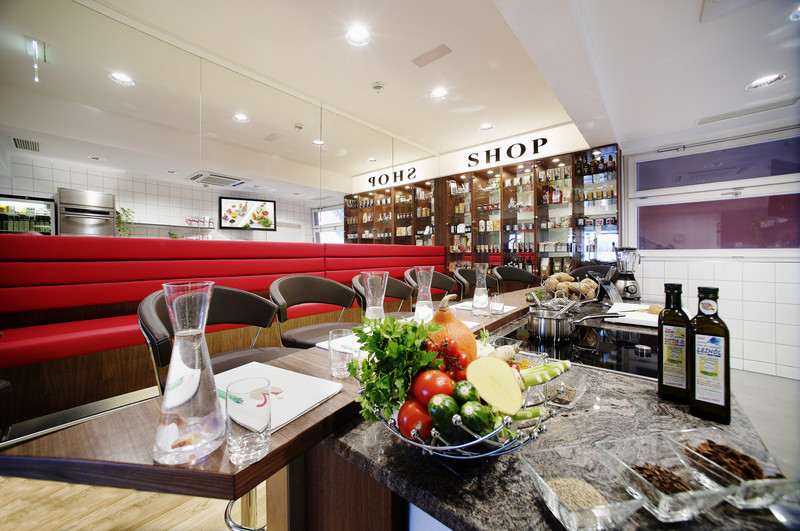 Viva's Cooking Class for those who want to extend their healthy cuisine beyond their stay
After a couple of weeks you may be sick of soup (which is pretty much what's served every night for dinner) but you'll be a much better person for it.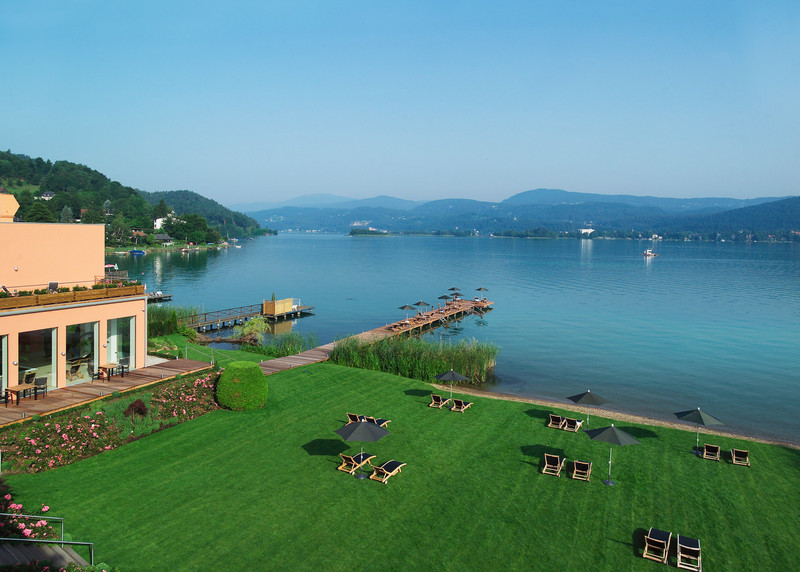 Viva Mayr lake view
While many prefer not to leave the compound (for fear of buckling to the smells of coffee and strudel) the nearby towns of Klagenfurt and Villach (which you can reach by boat, or better yet, one of Viva's electric bikes) are stunning examples of Austrian small towns. Also around the lake, you'll find Wagner's home and many stunning mansions frequented by city dwellers in the summer months.
Viva Mayr, Seepromenade 11 | A-9082 Maria Wörth, Austria. Reception Tel.: +43 (0) 42 73-311 17 0