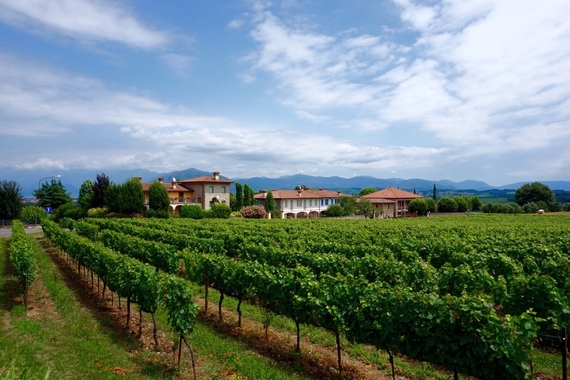 Most people know about Champagne, Cava and Prosecco, but have you ever heard of Franciacorta? Located in the province of Brescia in northern Italy, Franciacorta is to Italy what Champagne is to France.
After having spent time in the region, I can attest that this place and this wine (the name Franciacorta refers to both) are, in some ways, hidden gems and most definitely underrated. It's not as well known as its Italian cousin, Prosecco, but it should be. Fortunately, the region is working on its expansion, so I have a feeling the world will know Franciacorta soon.
For anyone visiting Italy, here are five reasons why you should go to Franciacorta:
It's Classic (As in the Classic Method)
One of the fun facts I learned during my time in Franciacorta is that this area is one of three main European regions that produce wine using the classic or traditional method. This means it involves secondary fermentation. The most well-known region that uses this method is Champagne in France, and the other is Cava in Spain. There is, however, a large difference in size -- the Champagne region is 11 times the size of Franciacorta, so it is definitely a David and Goliath situation. That being said, the sparkling wine in Franciacorta is of the highest quality, just as you would find in France.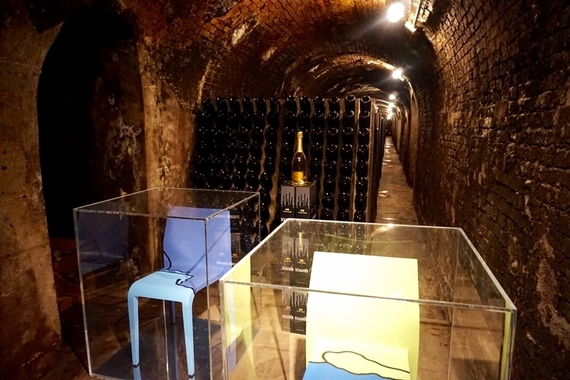 Beautiful Views
While in Franciacorta, I spent a day cycling around the area from vineyard to vineyard. Along the way, I stopped dozens of times to capture the gorgeous beauty around me. There's something about acres (or hectares as it would be called in Italy) of vines, rolling hills and perfectly weathered villas that makes one want to capture as much as they can. I had a few Under the [Franciacorta] Sun moments where I would picture myself buying a dilapidated villa, fixing it up and inviting loved ones over for endless Italian meals. Never say never, right? Diane Lane did it; so can I.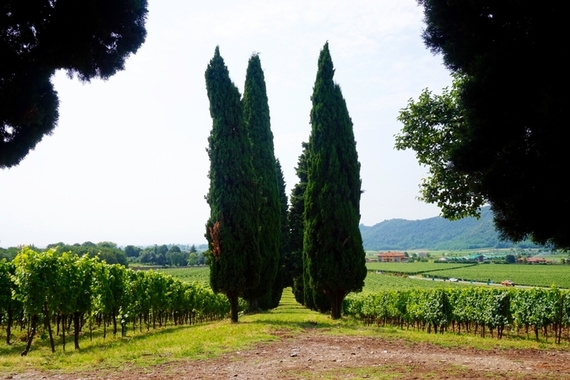 Proximity to the Lake District
Not too far from Franciacorta is beautiful Lake Iseo. It's perhaps not as glamorous and well known as Lake Como and Lake Garda, but it is still stunning and well worth visiting if you're in the area. You can get nice views from the water if you take the ferry between the various towns. While there, I journeyed from Iseo to Monte Isola and back, enjoying the amazing scenery along the way. I also passed people swimming in the lake, so it's a great option to escape the heat if you visit during the summer months. Overall, it's a nice way to spend a few hours and feel like you're living "la dolce vita!"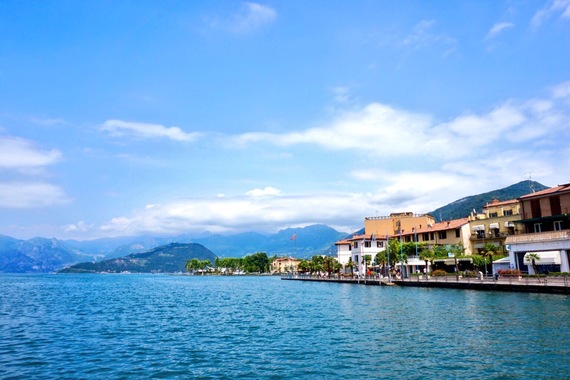 Proximity to Milan
About an hour away from Franciacorta is the glamorous fashion mecca of Milan, which provides a nice urban alternative to the rolling hills of Franciacorta. If you do decide to visit, it's fairly easy to get to Franciacorta from Milan, and vice versa. There are ways to get there by train as well as car. There are also several surrounding airports that you can fly into within an hour's drive from the region.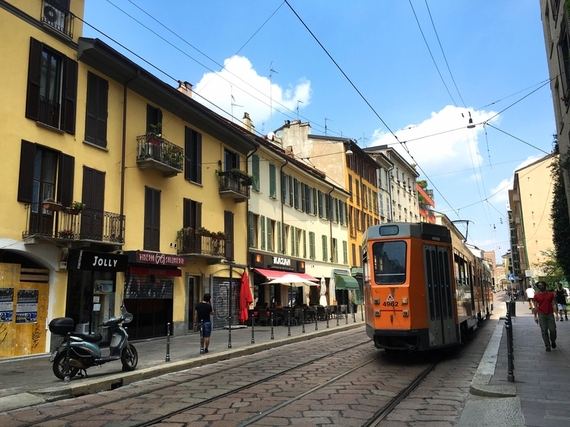 All the Sparkling Wine
It goes without saying, but I feel I should say this anyway -- one of the reasons (the most important reason, in my opinion) to visit Franciacorta is because it is the land of sparkling wine. Really amazing sparkling wine. There are many vineyards to choose from that offer tastings and tours. I visited Contadi Castaldi and Corteaura, where I had really wonderful sparkling wine as well as exceptional service.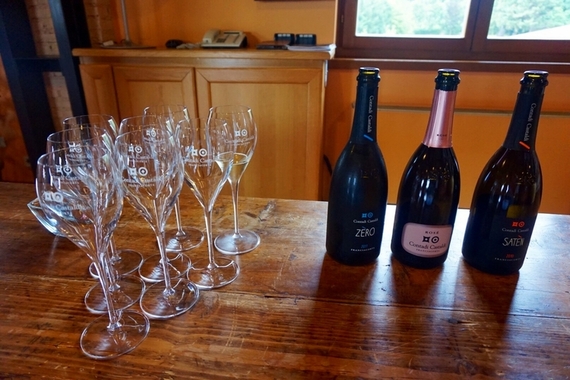 So, have I convinced you yet? If not, trust me, Franciacorta is a must-visit destination. Just make sure you have a designated driver.
Tausha Cowan is a communications professional by day and travel blogger by night. She founded The Globe Getter to show it's possible to have a full-time career and travel the world. She has been featured in BuzzFeed, AdWeek, Yahoo! and more. Follow Tausha on Instagram, Twitter and Facebook.