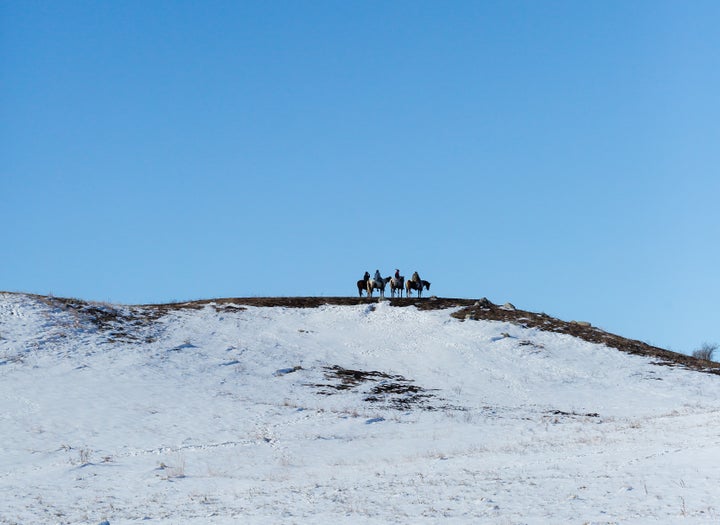 Sometime last year, the Standing Rock Sioux reservation in North Dakota became not just a physical location but an iconic challenge to the national conscience. Like the Selma Civil Rights marches in 1965 or the Frank's Landing tribal fishing rights demonstrations in 1970, Standing Rock's water protectors, as they describe themselves, transformed ideas of advocacy and resistance. They built coalitions across movements for tribal sovereignty, defense of natural resources, resistance to expanding energy infrastructure, and cultural survival. They showed the world a culture grounded in stewardship and connection to the earth.
The resistance that persisted even through the cold and dark of the North Dakota winter, with ongoing injuries and arrests, shows how difficult, dangerous, and uncertain it can be to speak truth to power.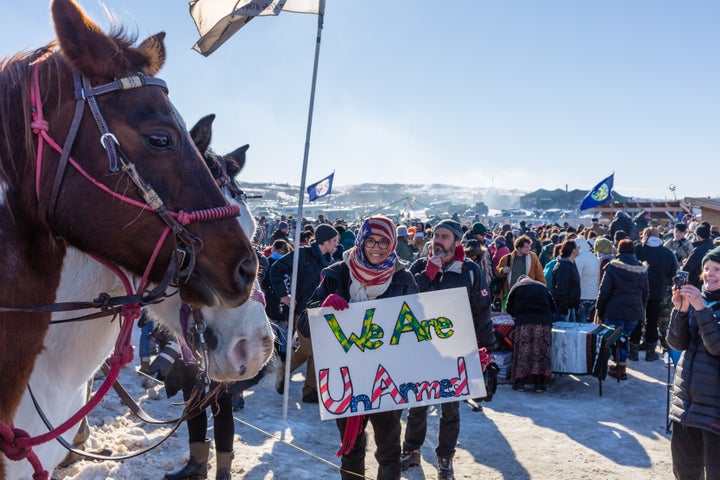 Now the spirit of Standing Rock is on the move.
Its Native-led, youth-driven expertise is extending outward to help other communities protect their land and resources. In Texas, Frankie Orona, from the Borrado, Chumash, and Tongva people, is leading actions against the Trans-Pecos Pipeline, which will carry fracked gas across Texas and into Mexico, if completed. For months, he and others have danced, prayed, and sang in the path of the line. Recently, they were arrested after locking themselves to construction equipment. In December 2016, after consulting with the Indigenous Environmental Network, which was central to organizing the Standing Rock resistance, Orona's group established a camp and built a Native/non-Native support system, similar to Standing Rock's, with backing from local environmentalists and ranchers. One rancher is hosting the camp on her property.
Standing Rock has also been evoked in Florida and New Jersey, where Natives and non-Natives have united to object to the Sabal and Pilgrim pipelines, respectively. In Florida, four camps were recently established to protest the Sabal line, and on January 6, Dallas Goldtooth of the Indigenous Environmental Network went live on Facebook to urge Standing Rock water protectors to go support these other fights.
Elsewhere, Native people are standing up for mountains. In Hawai'i, conflict rages over placing another telescope on the holy peak Mauna Kea. In Arizona, longtime protests have sought to roll back desecration of Mount Graham, where a telescope mars the sacred summit, and the San Francisco Peaks, contaminated by wastewater that a ski area uses for snow-making.
Michigan tribes are warning of a potential nationwide disaster in the making—old, crumbling pipelines, including a 63-year-old one, seen below, that passes through the Great Lakes, which hold one-fifth of the planet's entire fresh surface water supply.
The Standing Rock campaign has inspired wider interest in Native struggles, agrees Judith LeBlanc, director of the Native Organizers Alliance and member of the Caddo Nation of Oklahoma. "People everywhere are talking about Standing Rock, which has magnified the reality of other situations like it," says LeBlanc. She calls the awareness a "Flint moment" for Indian Country.
And she is optimistic. She notes that tribal struggles are ever more successful: "Stopping drilling in the Arctic and a giant coal export terminal in the Northwest, canceling oil and gas leases in a Blackfeet cultural landscape—these successes have been Native-led," LeBlanc says. As Shoshone-Bannock professor and pundit Mark Trahant has pointed out in Yes! magazine, the end of these stories is no longer "inevitable," with Native communities always losing to outside interests.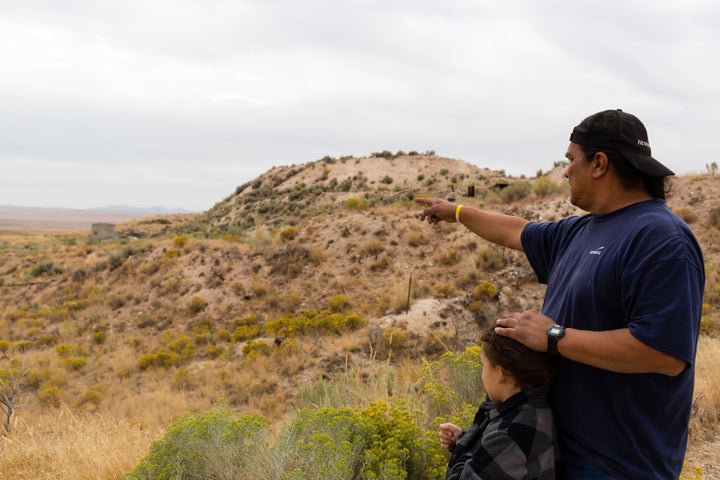 Tribal advocacy has helped protect more places in recent weeks. In Colorado, the Piñon Pipeline will not go forward, the company that was planning to build it has announced. In the last weeks of President Obama's term, he protected the ancient spiritual places and magnificent scenery in southern Nevada as the nearly-300,000-acre Gold Butte National Monument. He did the same for 1.35 million acres in southern Utah, now the Bears Ears National Monument. Notably, at Bears Ears indigenous people will contribute to ongoing management decisions. Though state and congressional officials have said they will fight both monument designations, such actions are difficult to unwind.
"The United States needs us Native people," says Wendsler Nosie Sr., a former San Carlos Apache tribal chairman and leader of Apache Stronghold, a group formed to protect a sacred landscape in Arizona. "Without us taking the lead on these issues, there would be chaos. As a country, we have to choose a better way of being."
Native-led campaigns take place in courtrooms, legislatures, and other government chambers. They also occur during face-offs on the prairie, desert, and tundra. "So far, we haven't had to stand in front of bulldozers," says Kimberly Williams, Curyung tribal member and director of an Alaska Native group seeking to protect the massive Bristol Bay salmon fishery from a proposed mine. "But I'm ready to."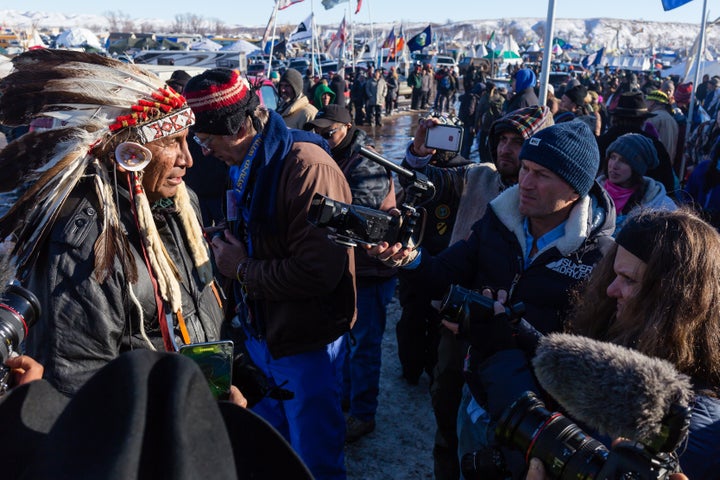 "What we learned at Standing Rock is the power of unity," says Orona. "Hundreds of indigenous nations from all over the country and the globe stood together, along with supporters, and that endures."
This article appeared in YES! magazine in January 2017. Please go here for the rest of the story, which covers not just Standing Rock, but more places where Native people are warning of environmental crises that will impact all of us. Joseph Zummo took the photographs shown above at Standing Rock and in a Western Shoshone sacred site. The video, from National Wildlife Federation, shows danger lurking under the Great Lakes.
Popular in the Community