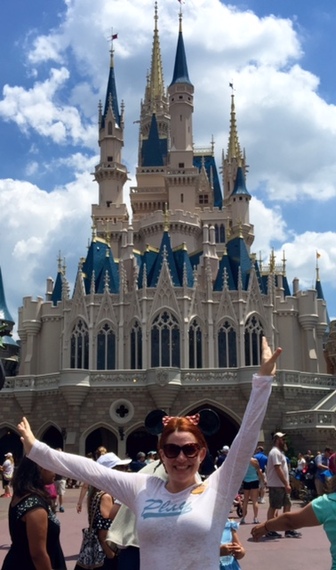 It's my first time at Disney World. I've been to Disneyland about a hundred times (visiting Southern California since I was a little kid, then living in LA for 12 years), but this my first visit at the East Coast answer to Walt's passion for a place where "the parents and the children could have fun together." And for the first time, amidst the branded rides, the junk food, and the exit-through-the-gift-shop mentality, I realized what a spiritual place the Disney parks are, cheering us along the path to personal transformation.
Disneyland and Disney World have a lot of differences, but from this viewpoint, they're identical in their ability to encourage our spiritual -- our best -- sides. Before you decide I'm crazy, let me explain...
The Magic Kingdom invites you to believe in something greater than yourself. It's constantly showing you how big your life could be, inviting you to think about, dream of, imagine and believe that all things are possible. As Cinderella sings, "In dreams you will lose your heartache -- whatever you wish for, you keep."
Believe. Imagine. Dream. What adult gets encouraged to do this? This is stuff for children -- who hasn't been told at some point that it's time for them to grow up, face reality, and basically give up a long-cherished desire? At the Magic Kingdom, you can relive your childhood dreams and maybe walk away with new inspiration for them.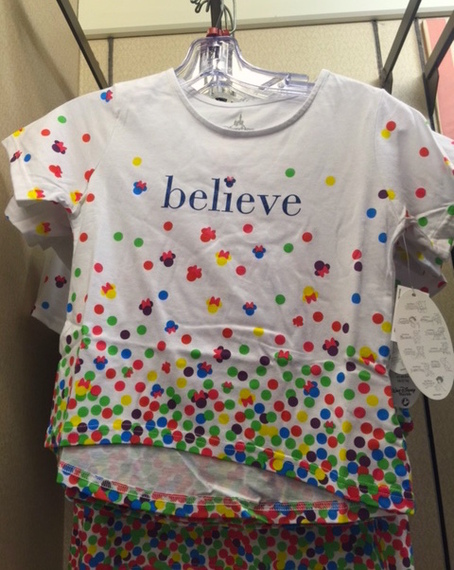 Florida native Royal Webster, who has been visiting Disney World since it opened in 1971, says, "Despite the chaos, it's always so tranquil and peaceful there for me. It feels like the one place where nobody needs anything -- I can just be myself, and everyone's always so nice there. Riding the monorail takes me back to when I was a little kid. I always take the monorail into the park, then catch the ferry on the way back, so I can 'leave myself' in the Magic Kingdom. I'm not 'leaving' that way, just 'departing.'"
Everyone gets to be a kid in the Magic Kingdom. In my own work as a spiritual coach, I usually find that clients' issues hark back to when they were children. We each have a little kid inside of us, and usually they were undernourished in some powerful way. They weren't listened to, or they were ignored, or neglected, or smothered.
I worked with a woman recently whose alcoholic mother would buy beer instead of food for her kids -- she grew up with a "not enough" mentality. Another client had to repeat part of elementary school and always felt like she wasn't smart enough. A client's money issues went back to being told as a child that she shouldn't profit from others. In each case, nurturing their inner child and giving it what it had never received was key to healing their issues.
Even if you don't have an awareness of a sense of lack from your childhood, you can still benefit by going back to the Magic Kingdom as an adult, on your own terms. You get to just "be" while you're inside of this tremendously fun environment, which both nurtures the child inside of you and can reframe your experiences in the more positive light of today.
According to California resident Cheryl Stotter-Magnuson, who has visited both parks multiple times, "It's a place where I can allow my inner child to just have fun. It's one of the few places adults can experience that child-like joy and enthusiasm and let go of all the adult rules. My husband was wearing a Donald Duck sweatshirt (which he would never put on otherwise) and people run around in Minnie Mouse ears. It's a place where we can all be children again, in the perfect-ness of it, without adults telling us 'don't.'"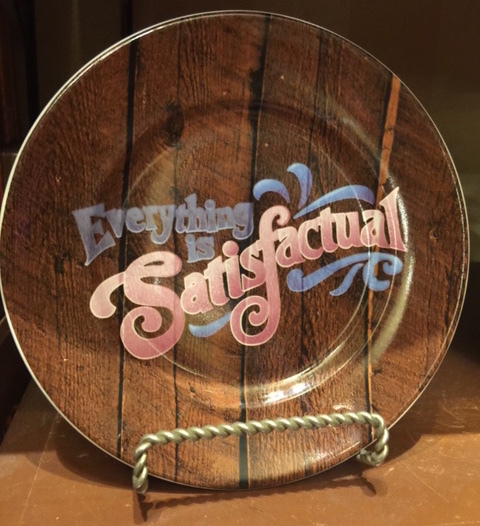 I often give clients mantras -- little sayings that encourage them and remind them of positive choices when they are down on themselves or in negative situations. I found examples all over the gift shops -- "believe," said one T-shirt. "Everything is satisfactual," stated a charming little plate. "Believe in magic" said another shirt; a series of pillows reminded me of things like, "A dream is a wish your heart makes," every kid's original dream: "Never grow up," and every little girl's wish: "Happily ever after."
The heroes and heroines in Disney movies all have to overcome deep adversity to accomplish their goals and dreams. This is what has made so many Disney films resonate with generations of audiences, and what created the enormous cottage industry that is The Walt Disney Company. The parks embody Walt's philosophy, "If you can dream it, you can do it. All our dreams can come true, if we have the courage to pursue them." Remember, this from a cartoonist who lost the rights to his first creation, Oswald, and had to start all over again, leading to him creating the iconic Mickey Mouse.
Washington resident Candace Regan, who grew up visiting Disneyland and now brings her own two children there, says "Disneyland gives a sense of freedom -- it feels like there's always hope for you and for a perfect world, always a chance for you to do what you choose if you just believe in yourself. Time stands still in the park, but you can move from one experience to another with a sense of wonder and joy as if for the first time."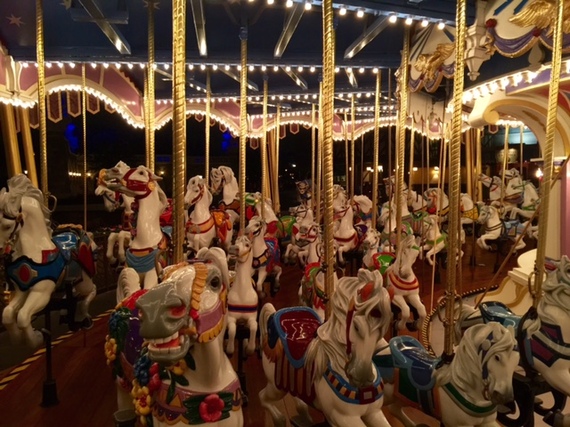 For me, the heart of my own spiritual experiences at the Magic Kingdom comes down to the carousel. For years, I would circumambulate Disneyland's Fantasyland on my painted pony, thinking about my life the last time I was on that ride, setting intentions for the next time. At Disney World, as I circled past Princess Fairy Tale Hall instead of Mr. Toad's Wild Ride, Cinderella's castle instead of Sleeping Beauty's, I suddenly realized I was still in Fantasyland, still riding the carousel, but nothing was the same. For me personally, my life has come as far as I had -- from LA to Miami, where I now live, with a new partner and a new business. I am so changed, and this one moment on the ride showed me exactly how much. It's not that I didn't know this on many levels before, but seeing the view from the carousel was a poignant microcosm of my shift.
One powerful spiritual principle is that we have come here with all the answers inside of us. Jiminy Cricket advises us: "Let your conscience be your guide." Whether you use the word conscience or intuition, it's an opportunity to be the best version of yourself you can possibly be. When we visit the Magic Kingdom, we get to use our imaginations to allow ourselves to let go and play inside of a world that is a touchstone for the spiritual aspects inside each of us.