Making America Normal Again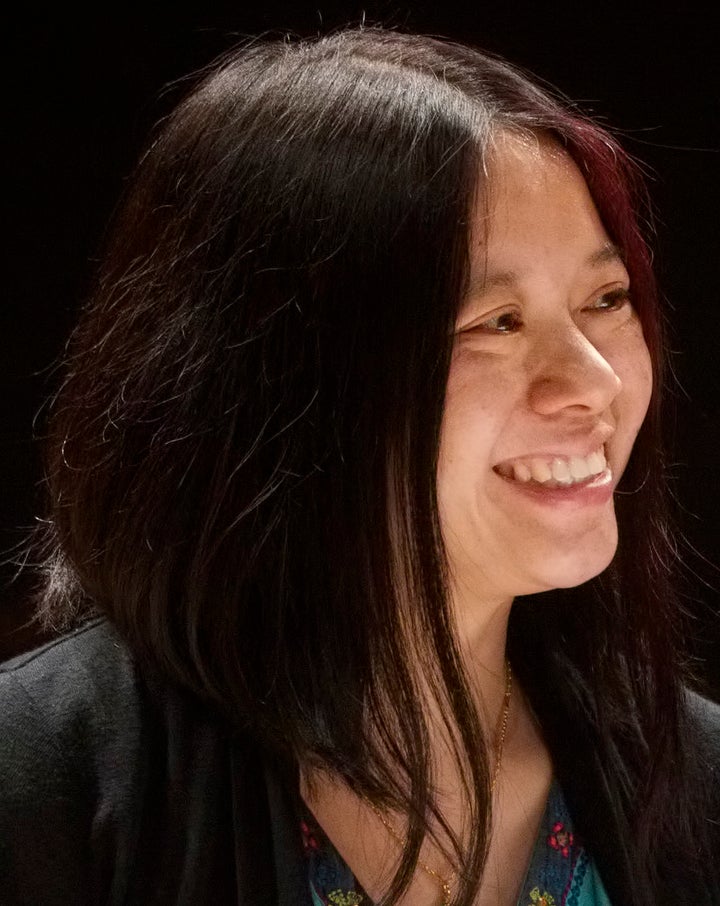 In normal times—say two or three years ago—the news that the featured composer at this year's Spoleto Festival USA in Charleston, SC (May 25-June 10) is a living Australia woman of Chinese descent, who grew up in Brunei, studied composition in Australia and the Netherlands and now teaches at a university in England would have been an intriguing, but non-remarkable announcement. Since its founding by Gian Carlo Menotti some 42 years ago, Spoleto has had a broad, international focus in its theater, dance and music programming and over the years has become one of the most successful performing arts festivals in the world. In the current climate of Trumpian xenophobia and overt hostility toward all things foreign, the choice seem downright subversive.
One pictures thousands of aging white trombonists and piano teachers and cello players marching down Calhoun Street waving banners that say "American Composers First" and "Play American" while singing "Give Glass a Chance." Not going to happen, of course because Charleston is too sophisticated and genteel a city. Remember, this is the town that greeted Dylann Roof's white nationalist massacre at Mother Emmanuel Church with black and white citizens joining hands for a 10-mile link across the Ravenel Bridge and into Mt. Pleasant.
So, the good news is that the selection of Liza Lim, the Australian woman of Chinese descent mentioned earlier, is unlikely to lead to riots in the streets (although it might occasion some atonal music). Although she is hardly a household name (how many composers are?), Lim is well-known in international music circles, which is to say people who support the increasingly rarified demimonde of classical music and new opera know of her. .
She has received commissions and performances from many of the world's preeminent orchestras, such as, the Los Angeles Philharmonic, Bavarian Radio Orchestra, BBC, WDR, SWR, Sydney Symphony (where she was composer-in-residence in 2005 & 2006 ), festivals like Festival d'Automne Paris, Salzburg, Lucerne, Holland, Venice Biennale, and ensembles, eg: Musikfabrik, Ensemble Intercontemporain. To the extent that abstract music can be said to be "about" anything, her works explore Australian indigenous music, ecology, the textility of time, the power of mobs, language and the uncanny. To my ear her work is ambient, immediate, and evocative, with odd, and surprising, moments of deep lyrical beauty.
Lim's fourth opera, Tree of Codes, is the musical centerpiece of the 2018 Spoleto Festival. The production, which debuts on May 26, is the U.S. Premiere of an opera that was commissioned by Opera Cologne, Ensemble Musikfabrik and Hellerau-European Centre for the Arts and premiered in Cologne in 2016. The opera is based on an art work, in the form of a book, created by Jonathan Safran Foer, and published in 2010. Foer created the book by taking Bruno Schulz's wonderful The Street of Crocodiles and cutting out the majority of the words, in the process creating a new story.
Foer's publicist describes the approach as "uncharted" waters but old modernists know that everything new is really something old, recycled. Back in the 1970s, during my conceptual art and concrete poetry phase, I knew an English artist named Tom Phillips who resolved one day in 1966 to dedicate himself to making art out of the first secondhand book he could find for threepence on Peckham Rye. Thus, began A Humument, a radical 'treatment' of a forgotten Victorian novel by means of cutting out most of the words—beating Foer to the punch by about 50 years.
Now that I think about it, Phillips also wrote in 1969 (with Fred Orton and Gavin Bryars) an experimental opera called Irma. The score involved 93 random phrases taken from the 1892 novel A Human Document by W.H. Mallock, which is the used book he had bought for three pence. They were then divided up into sound suggestions, a libretto and staging directions. (One other cool thing about Tom Phillips; Brian Eno was his best student.)
But, I digress. Lim describes Tree of Codes as "an opera about bloodlines and memory, time, erasure and illumination," that ponders such existential questions as "How do the inheritances of our genes, our stories and the unconscious beliefs passed down through generations, shape who we are, our desires, our curses?." The piece is subtitled Cut-outs in time which suggests a focus on not only what is put in musically but also what is left out.
Tim Rutherford-Johnson described the premiere like this:
Cologne Opera's stage is thus populated by beings who are part-human and part-bird, plant or insect. Musikfabrik's brilliantly versatile clarinettist Carl Rosman, playing the part of the Mutant Bird, performs as both singer and instrumentalist… Masks, anthropomorphic transformations, instruments as proxies for the voice/prosthetics for the body – anyone familiar with Lim's work over the last decade will have recognised many of the themes here. However, Tree of Codes not only brings these together in a fantastical piece of storytelling, but also gives rise to new depths and dimensions in Lim's music. It contains some of her most lyrical work.
"In Tree of Codes, she convincingly connects the old vanitas principle with lurid, distorted images of the present in the tension between virtuality and existential de-restriction, scientific progress and the archaic depths of the soul —a major contribution to the music theatre of our time."
The choice is a logical one from John Kennedy, resident Conductor and Director of Orchestral Activities for Spoleto Festival USA , who has made the festival's opera programming the most daring, most fearless, most ambitious advocate of new opera in the world. Since he took the reins in 2011, he has presented a succession of critically acclaimed American Premiere productions of new operas, including Faustus, the Last Night (Pascal Dusapin), Kepler (Philip Glass), Matsukaze (Toshio Hosokawa), Facing Goya (Michael Nyman), Proserpina (Wolfgang Rihm), Emilie (Kaija Saariaho), and The Little Match Girl (Helmut Lachenmann). In 2015, he led the World Premiere production of Huang Ruo's opera, Paradise Interrupted. Under his leadership, the Festival Orchestra has also developed into the most competitive summer orchestra program in the U.S.
I'm may be taking a risk here but I suspect that Kennedy would not be insulted to be called a globalist or multiculturalist.
Popular in the Community