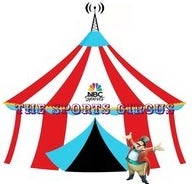 When veteran sportscaster Sal Tuzzolino interviewed retired baseball All Star Bret Boone on a recent edition of The Sports Circus radio show, Sal hit a home run by setting the stage for one of the most memorable scoops of his broadcasting career.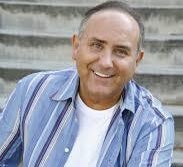 Sal, pictured above, was only a few minutes into the December 1, 2017 interview when Bret's voice drifted off. Sal knew something was wrong so he covered the awkward silence. Then, to everyone's surprise, Bret announced that his brother, Aaron Boone had texted him with the news that Aaron had just been chosen to manage the New York Yankees.
No one expected it. It was widely known that Aaron was in contention for that most coveted of baseball's managerial positions, but it was clear that Bret thought it was just too good to be true. Then it actually happened in the middle of his interview.
Bret and Sal became so excited that they had trouble focusing on the remainder of the show. Sal literally had a major league scoop on his hands, well, at least for a few minutes.
It was live talk radio at its best. It was one of those moments that every broadcaster hopes will come along from time to time but few get to experience.
We confirmed that The Sports Circus, with the unplanned assistance of both Bret and Aaron Boone, scooped all the major networks by about five minutes. Ok, granted, it was just five minutes but it proved the value of a top notch team, led by a host with good instincts, who knew how to create enough synergy to put his talk show in the right place at the right time.
It was a show that Sal and his team can be proud to talk about when baseball trivia comes up after someone orders the third round of beer.
The Sports Circus is growing rapidly these days and the December 1st show is another reason why Sal and company are destined to become the coca-cola of Sports Talk Radio.
The Sports Circus airs every weekday afternoon at 5 p.m. Pacific Time on KCAA Radio at 102.3 FM, 106.5 FM and 1050 AM and online at www.kcaaradio.com
The Boone family is known to their many fans as the "first family of baseball" with three generations of major league All Star players that began in 1948, when Ray Boone, Bret's grandfather, began his career with the Cleveland Indians. Bob Boone, Ray's son, played in the majors from 1972 to 1990 followed by his sons, Bret and Aaron who have extended the family legacy to three generations. In case you wondered, yes, they are the direct descendants of the legendary American pioneer, Daniel Boone.

Related
Popular in the Community