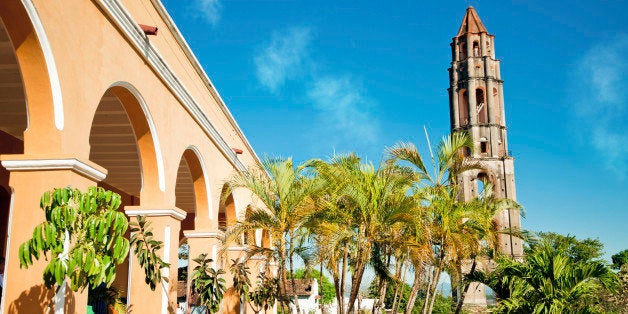 Donald Trump apparently doesn't read books, other than perhaps his own ghost-written ones. But it's back to school time, and that means everybody has to do some homework to help prepare them for the year to come. In the Donald's case, this American Studies professor has come up with a perfect book to kick off his school year: María Amparo Ruiz de Burton's historical novel of California in the decades after the Treaty of Guadalupe Hidalgo, The Squatter and the Don (1885).
María Amparo Ruiz was born in 1832 in Baja California, the Mexican region of which her grandfather Jose Manuel Ruiz had previously served as governor. The 1848 Treaty of Guadalupe Hidalgo that ended the Mexican American War divided California between the two nations, and Burton and her family moved north to Alta California, settling in Monterey and becoming U.S. citizens (an opportunity the Treaty had granted all Mexicans in the region). Less than a year later, the 17 year old María married prominent U.S. General Henry S. Burton and settled with him in San Diego.
With her debut novel Who Would Have Thought It? (1872), the story of a Mexican American girl raised in Native American captivity, Ruiz de Burton became the first Mexican American author published in English. Who offers a unique take on the collision of cultures and communities that was the American West throughout its history. But it's Ruiz de Burton's second novel, The Squatter and the Don (1885), published anonymously under the pseudonym "C. Loyal" (short for Ciuadadano Leal/Loyal Citizen) that is truly a must-read for anyone hoping to understand--or, y'know, govern based on--the history, community, and politics of that region and our nation.
If Burton and her family had moved to Alta California due to the promises of the Treaty and of the U.S. takeover of Mexican American communities, in the subsequent decades she had witnessed and experienced their discriminatory and oppressive realities instead. Through laws such as the Land Act of 1851, corporate influences such as the powerful railroad monopolies, and most of all illegal but officially supported activities such as settler squatting, Mexican American landowners were consistently forced off of their land and out of the region in which they and their families had often lived for 100 years or more.
In Squatter, Ruiz de Burton portrays these histories with complexity and nuance, creating in parallel Mexican and Anglo families--led by the two title characters, Mr. William Darrell and Don Mariano Alamar--portraits of the human perspectives and identities on both sides, as well as both the conflicts and the opportunities presented when these communities came together after the treaty. Yet if her book's historical romance compellingly plays on those human complexities, her narrator and novel also consistently make a case for social reform, for policies and laws that can recognize the oppressive history of post-treaty Mexican American life and begin to make amends for those wrongs.
As with so many American histories, the stories of longstanding Mexican American communities, of the Mexican American war and its aftermaths, and of the relationship of both Anglo settlement and the U.S. government to those issues are multi-layered and challenging to understand. Yet we can't even begin to talk legibly or productively about Mexico and the United States, or about Mexican American immigrants and communities in the 21st century, until we include those Mexican American histories in our collective memories and narratives far more fully than we do today.
For one thing, Mexican Americans are the precise opposite of a new American or immigrant community--in much of the country, Mexican American communities pre-date Anglo or U.S. arrival by a century or more. For another, the histories of the border, like those of American law and land rights, offer very distinct visions of terms such as "illegal" and "invasion" than the ways they're used by anti-immigrant activists and pundits. We can't hope to contend with the current state of those spaces and debates if we have no sense of how our shared histories echo and extend into this moment.
Cultural works such as novels offer a compelling way to connect us with those histories and issues. Ruiz de Burton's novel was and remains unique as a creative lens into 19th century Mexican American and American history and identity. So Donald, your assignment, before you give another incendiary speech, make another jaunt across the border, or wear another "Make Mexico Great Again Also" hat, is to read this forgotten American book and give us a full report on what you find. Unlike the "professors" at Trump University, I won't charge a thing and promise to give your work my full attention.