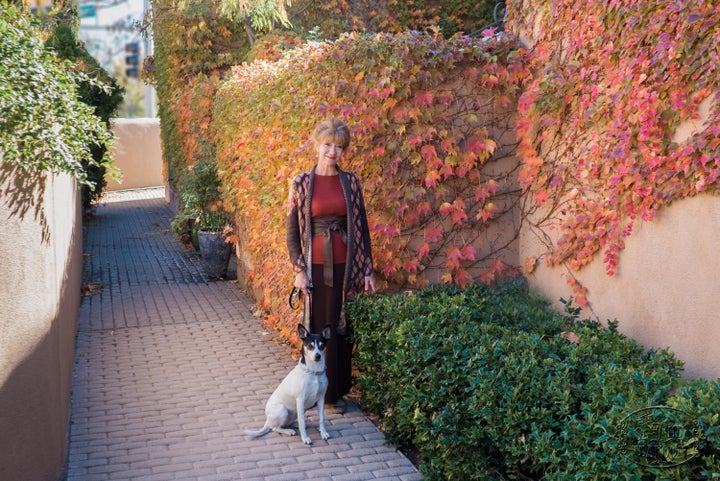 Native New Mexican, Mary Alice Higbie is truly the little girl who grew old but never grew up. Her childhood fantasies turned into a magical reality that is now the St. James Tearoom in Albuquerque, New Mexico. Always sickly and housebound in her formative years and she did not go outside and play so her creative mother showed her how to play tea party on her lap in bed. Her mother would save bottle caps and deodorant caps they used as imaginary china tea cups to entertain her regal fantasy guests such as the Queen of Sheba and even Queen Elizabeth and all the fairies that lived in the trees outside her window. After school when she was as a teenager she would make tea for the elderly widowed women in her neighborhood and in retrospect she now realizes that she unknowingly connected and entertained the sad, vulnerable and lonely women in her community.
Little did Mary Alice know at the time that her imagination and love of tea would turn into one of the most creative and successful businesses in Albuquerque. In preparation she traveled to England to study British teas and secure vendors and was certified as a Licenced Tea Consultant by the Protocol School of Washington, in Washington D.C., and she has delivered many lectures on the Art and Etiquette of Tea. And among her many accomplishments, she is also a Japanese Porcelain Artist and she designed, planted and maintained her extensive, private English Cottage Garden.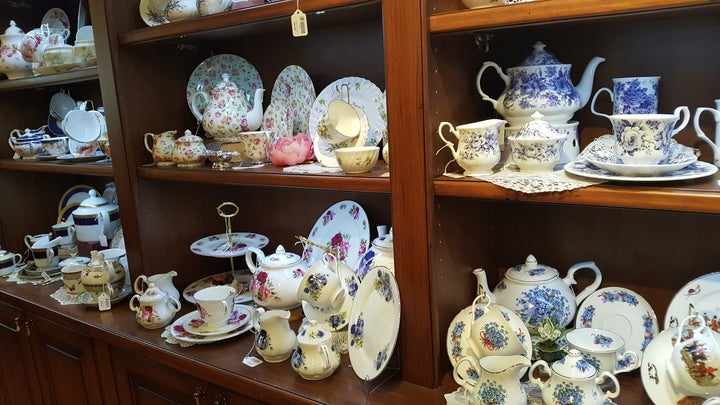 In 1999 St James Tearoom was opened and it is truly a place that is very difficult to describe. It offers its patrons an experience that creates connection and intimacy for those who choose to leave the rushed and stressful day to day duties of work to take time out and connect. It is a place to relax and be fully present to those around you and tea is the magical thread that weaves this experience together.
For Mary Alice, going into business was an adventure, she had never been exposed to it before but she decided to focus on doing what she did well; which was serving tea. Her son Daniel Higbie is now the General Manager for the company and prior to coming back to Albuquerque to help launch the business, he graduated from Hillsdale College with an interdisciplinary bachelor's degree in Classical Rhetoric and Persuasive Communication. He also graduated Magna Cum Laude from Syracuse University with a Masters in International Relations and Global Markets and was an Investment Analyst and Strategy Consultant.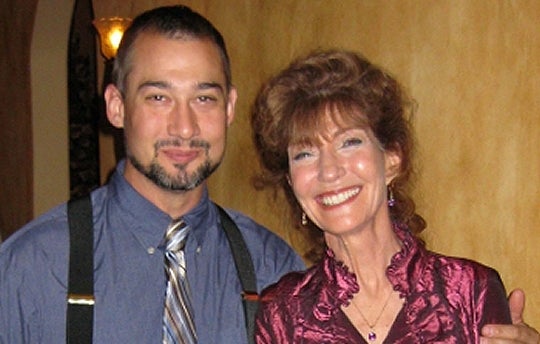 The St James Tea Room has a menu that changes every month, and each month has different themes and the level of detail needed to create this unique buffet of choices takes hours of planning. In 2017 St James Tea Rooms will be launching the Lost Art of Correspondence where patrons will come to the tearoom and embark in the lost art of writing letters. Mary Alice's vision is to infuse meaning into people's lives. She feels that the word "connect" is the essence of correspondence and this is a missing element in life today and mostly because of the advent of technology.
The St. James Tearooms environment creates deep intimate connections for the patrons and repeat visitor's needs and preferences are tracked and taken into consideration on subsequent visits. It was rated four stars by the Albuquerque Journal's 'Venue' (Friday, April 28, 2000) within its first six months of opening. La Concinita Magazine also voted the St. James Tearoom as the 'Best New Restaurant in Albuquerque.
Related
Popular in the Community