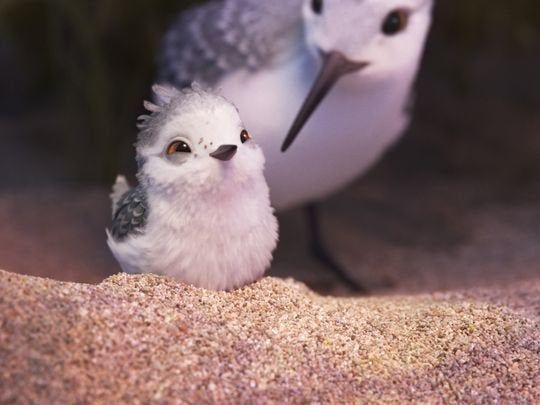 Pixar released a clip of its new animated film called "Piper," and the little sandpiper is almost too cute for words. As is Pixar tradition, the short, six-minute film will air before "Finding Dory" when the movie premieres on June 17.
The little sandpiper learns how to forage for food in the short clip and (we're told by editors who have seen the film) Piper even makes a friend who shows her the ways of the ocean.
"There's also the parent aspect, personal to me," Barillaro told USA Today of the film. "Letting your kids grow up, make mistakes and not hovering over them. The mother piper is the parent I wish I was — being there for your kids, but giving them space to grow."