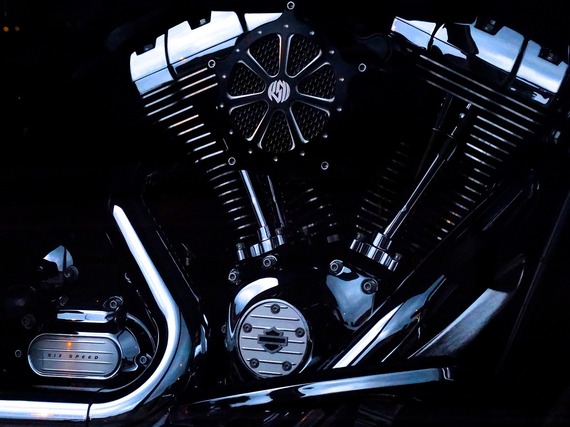 Harley Davidson - a well-known brand to any motorcycle enthusiast - is going through a rough patch. Many changes have taken place in the past few years, and not all of them were for the best.
Facing stiff competition from European and Japanese manufacturers and the continual rise of Polaris and its motorcycle division, Harley is finding difficulty in reaching its revised target of 264,000-269,000 motorcycle shipments this year.
America's largest motorcycle manufacturer is losing shares to foreign competitors such as Yamaha, Kawasaki, and Honda. Not only are their shares dropping, but the company has also faced legal issues.
Around October 2016, Harley Davidson had to pay a $12 million penalty to the federal government due to an accusation of selling around 340,000 motorcycles that polluted the air at a rate higher than the federal Clean Air Act allows. Many Americans prefer to buy a car as opposed to a motorcycle.
The trends are shifting, and people are more conscious regarding health, comfort and their overall status.
In Q3 2016, the net profit for Harley Davidson reduced by 19%, or $114.1 million, compared to $140.3 million at a similar time last year, according to the company.
The consolidated revenue amounted to $1.27 billion compared to last year's $1.32 billion during the same period.
In 2014, US market share rose to 55.5%, and by 2015, there was a significant drop to 51.9%. Since then, the shares have increased by only 1%.
"The deliveries of Harley Davison bikes to Europe have significantly declined over the last few years. The Milwaukee motorcycle producer is planning to reorganize its production in Q4. The plan is to reduce the number of staff, which will cost the company an estimated $20-25 million," says, David Collins, A1AutoTransport Inc.
Ducati has a high potential of overtaking Harley Davidson if the statistics continue as they're going.
Ducati's sales increased by 10% in 2015 in the United States, while Harley Davidson's sales decreased by 1.7%. Besides Ducati's growth, other companies are also giving tough competition to this heavyweight motorcycle.
Honda has always been famous for its cars, and few people knew of the fact that the company manufacturers motorcycles as well.
However, in 2015, motorcycles brought so much profit for Honda that it became its third largest business segment. You might wonder if the first one is cars and the third one is motorcycles, then what's the second one?
Financial services. This sector brings Honda just as much profit as motorcycles do.
Looking at the total motorcycle market figures from January to March 2016, there were 24,994 sales made. Honda was a leading manufacturer by volume with 5,512 units sold.
Yamaha was in the second spot with 4,995 units. In the last places, with an average of 2400 units sold, were Kawasaki, Suzuki, and Harley Davidson, as stated in the order.
However, this picture changes if you look at road motorcycles only. Even though Honda is still the leading manufacturer, Harley-Davidson took second place in the sales department in 2016.
Just like cars, motorbikes have individual classes from sports to luxury and comfort. So, it is unfair to compare different categories of motorcycles only by the number of sales made.
Harley Davidson is a brand known for its unique style and elegance.
Nowadays, younger generations are looking for speed, sporty style, and comfort in the vehicles they drive. They lead active lives and drive fast cars, so it only makes sense that they'd want fast motorcycles too.
This is where Harley-Davidson, unfortunately, can't compete. The top leaders of the fastest bikes are Suzuki with a top speed of 248mph, Kawasaki with 220mph and Ducati with 169mph.
Matt Levatich, the CEO of motorcycle maker Harley-Davidson, wants U.S. suppliers to be globally competitive by matching the costs of overseas rivals.
He also considers young adults as the most important segment. The investments on new engines, favoring a particular model, and other updates won't be decided by the core market of just older white men.
The bikes that appeal to younger adults, women, and minorities will be given more priority. Just like with anything in life, the new replaces the old, and if you don't catch up with what's in demand, your brand will get replaced as well.
Harley Davidson still has many more years of success in the market, but if they continue in the way they are going now, the end will eventually come.
Related
Popular in the Community