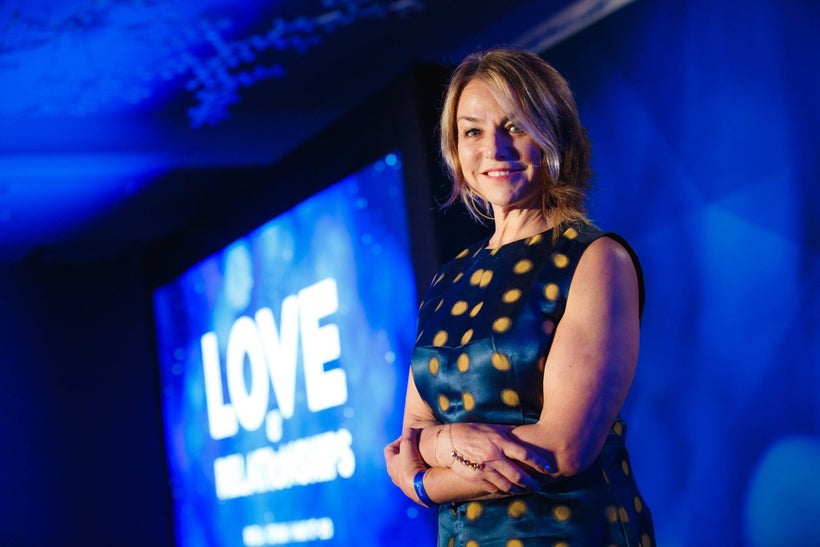 · Shall we keep secrets or reveal them?
· What can we teach our kids so they have better relationships later in life?
· What are the keys to a successful relationship?
These are some of the questions I had in mind when meeting up with my colleagues and friends at the Love & Relationships Mindvalley A-Fest.
We know what often doesn't work in relationships: lack of passion, lack of commitment, poor communication, financial challenges, too much closeness, too much loneliness, being too different, being too similar, entering new parental challenges, excessive stress, childhood traumas, taboos, cultural expectations, limiting beliefs, the list goes on and on.
Maybe a better way of approaching the subject is to ask what contributes to extraordinary relationships and is it possible to model what works for exceptional partners and apply that to other conscious couples?
I was curious to pose some of these questions and get a perspective from a Belgian polyglot of nine languages, mother of two and a New York renowned couple therapist, Esther Perel, who is also a best-selling author of 'Mating in Captivity' and an upcoming book called 'The State of Affairs' and a TED speaker with over 18M views.
Esther has a modern twist of artistic asymmetry in the way she dresses and makes her hair. She has a European feel and an international outlook. A sharp-thinker, a rebel against the 'norms' and a sexy intellectual.
Our lunch-date had a special flare. It was thought-provoking, playful and philosophical. I asked her four questions and she gave eloquent answers.
I wanted to go deep in the taboo topics, something that has been on the minds of many of us but has not been voiced out. Also, considering Esther's new book coming on infidelity.
Darya: What would you recommend to a person in a happy marriage, who has had a secret for a number of years, like an affair, and is considering to share this with their partner?
Esther: What would be the consequences of a revelation? Any time you ask 'To tell or not to tell something, the first question you ask is 'What are the consequences of not telling and what is the consequence of telling? Do you think the other person wants to know? Or you feel there is a need for you to unburden yourself? There are positive aspects when you reveal your secret: the guilt goes away, the shame sometimes goes away, the sense of being locked up inside a shroud goes away, there is more transparency. But there is also sometimes the risk for violence, for rejection, for shaming, for hurting, or for feeling that your partner doesn't really understand.
One of the biggest secrets people keep is the secret of sexual abuse. Or that they have never been attracted to their partner and that they have known that from day one. What's the point of saying it? Is it really going to help anybody? So, I think the motive and the consequences need to be explored on all four corners.
Darya: That's a bit of a homework to do for making it a strategic conversation.
Esther: Yes, because you can never take it back. Especially if you didn't say it right at the beginning and you've been sitting with it for a long time. I have a person who told her partner of 20+ years that she had an affair 20 years ago and the guy left her within 24 hours. On the other end, you now understand why she didn't. Maybe somewhere intuitively she knew it would be better not to. But it was a moment of intimacy between them when they were sharing all kinds of things. She said: 'You know that many years back I once had… ". And he thought: 'That's not the story I've been living with".
That was that. Yes, this is not something you do impulsively. Why would you be impulsive over something that you have so carefully and audaciously learnt to keep for yourself for so many years. Suddenly you must blurt it? You waited for ten years and now you can't wait for another day?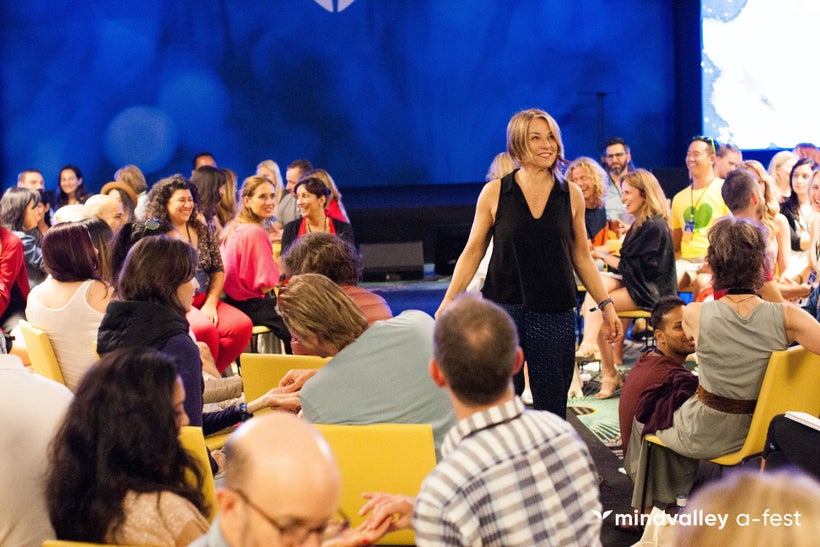 Darya: Over 34 years of working with couples, what can you advise young parents do to help their children, so that they don't need to see a therapist when they grow up?
Esther: Firstly, when your children choose to engage in a process of self-reflection and growth with a therapist later on, that does not necessarily mean that the parents missed doing something. That said, there are many things today's western parents can do. Let your kids be bored and figure things out. Make sure that they have other adults that are part of their lives and not just mom and dad. And that these are the adults that are part of raising them: friends of yours or family, but other adults who they can turn to and sometimes go to them and or who can speak on your behalf. You are not always the best person. In short, there are so many limits to child raising in the nuclear family model.
I would say to the modern parent: don't be afraid to exert authority. Families are not democratic systems only. We were not meant to have full-time jobs and be the kind of emotionally and physically involved parents we aim to be. And, we have so coddled the children that now we focus on grit. First we turn them into mush, and then we want to solidify them. Ironic isn't it.
Furthermore, remember that the survival of the family today depends on the happiness of the couple. On the long list of what your children need, parents who have an intimate relationship, should be one of those features. Basically, if you give everything to the kids, you put the family at risk. To protect the family, invest in your marriage. In other words, if you want to see your children all the time, make sure to give attention to your relationship.
Darya: This is one of the hardest questions: What is your life story in 5 words?
Esther: (pause) Holocaust. Jewish. Music. Sons. Ethics&Esthetics. (Husband & Travel, if I had more words)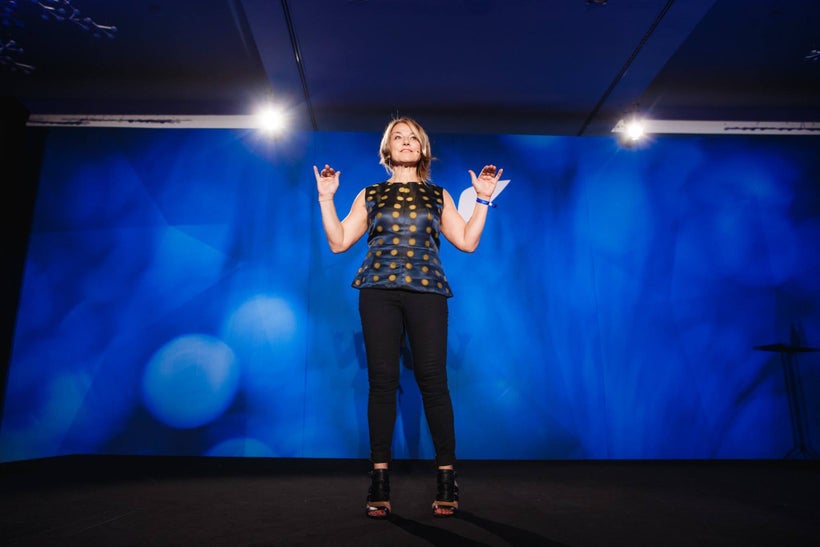 Darya: What is your key to a relationship success in your marriage?
Esther: I have a full life. Some of which I share with my husband, and some of it I share with other people. Sometimes with him, sometimes without him. The same is true for him. I think that's the main thing. I belong to different places. I speak different languages, I live in those languages. I connect with my friends in those languages. My husband speaks only English.
I have a phenomenal group of friends. I'm blessed with a fantastic group of people that I love. Some of them are from the age of six and they have accompanied me throughout my life. And I integrate all the pieces. I'm a connector. My entire circle in New York are people who know each other because I bring them together. We host a lot in our home. So, I'm part of a very strong community. My marriage, my relationship is an important part of my life, but it's not the only part of my life, never was. It is pivotal, it is essential but it is not the sole core.
My encounter with Esther made me go back to her first book 'Mating in Captivity' that had been happily sitting on a shelf for a while. This time I read it. And from each page came the voice of Esther waking up my curiosity into the erotic intelligence. Provoking, teasing, mentally stimulating the parts of my brain that were reacting to the wordily formulated brilliance of a multi-cultural writer. Beautifully explained, practice-based and referenced.
About the Author: Darya Haitoglou, MSc(Dist), MPhil, BScPsy(Hons), NLPMT, PCC (ICF)
A psychologist and a relationship coach, Darya has been a guest speaker on BBC morning and evening radio shows as well as the author of a best-selling Enrich Your Relationships book.
For more information and sign up to her popular blog, visit www.daryahaitoglou.com
Calling all HuffPost superfans!
Sign up for membership to become a founding member and help shape HuffPost's next chapter
This post was published on the now-closed HuffPost Contributor platform. Contributors control their own work and posted freely to our site. If you need to flag this entry as abusive,
send us an email
.