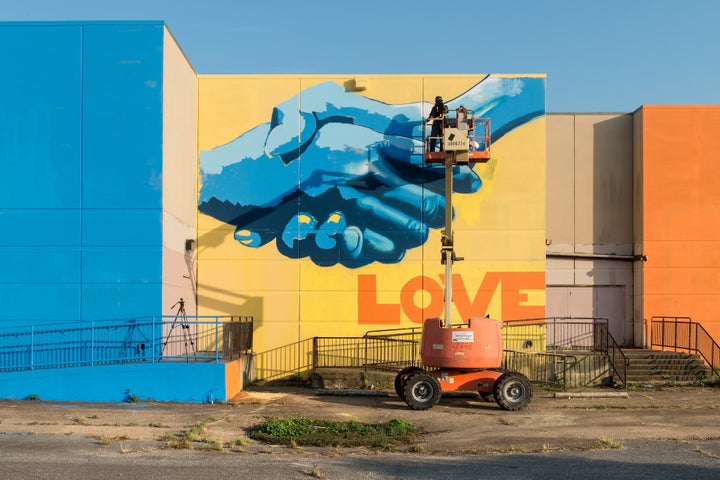 The State of Black New Orleans report released by the National Urban League on Wednesday gives clear context for the many ongoing challenges black residents of New Orleans face in the quality of their day-to-day lives.
"[It's a] commemoration and continuation," Marc Morial, CEO of the National Urban League and the city's former mayor, told The Huffington Post about New Orleans now. "It's about recognizing and remembering those who died. It's about patting on the back the good things that have happened but continuing to recognize all of the issues our report highlights," he added.
The comprehensive report examines the poor conditions of black life in New Orleans based on data mostly from 2013 and also gives guidance on how to overcome them. It addresses the inadequacies across a series of statistics that disproportionately affect black New Orleanians across categories including median income, unemployment, health care conditions, education and economic and crime levels, among others.
There are 100,000 fewer African Americans living in New Orleans now than there were when Katrina hit, the New York Times reports. Population change or not, many of these issues were concerning challenges to the city's black residents prior to Katrina's landfall -- and some were only exacerbated in the aftermath of its devastation.
Among the most glaring disparities between the city's black and white residents the report highlights is that of median household income. In 2005, the median income in New Orleans for African-Americans was $23,000. In 2013, the most recent year with available data, median income had only increased to $25,000. Meanwhile, median income for white city residents in 2005 was $49,000. In 2013, that number jumped to $60,000.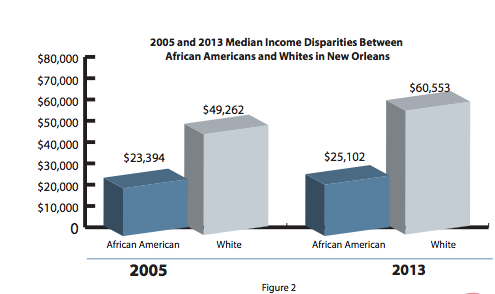 "This single statistic is potentially the single largest contributor to many of our societal ills," the report reads.
In 2005, the overall black unemployment was 18.5 percent -- for white residents it was 4.1 percent. By 2013, black and white unemployment rates stood at 13.6 percent and 4.6 percent, respectively. (The national unemployment rate as of July stood at 5.3 percent.)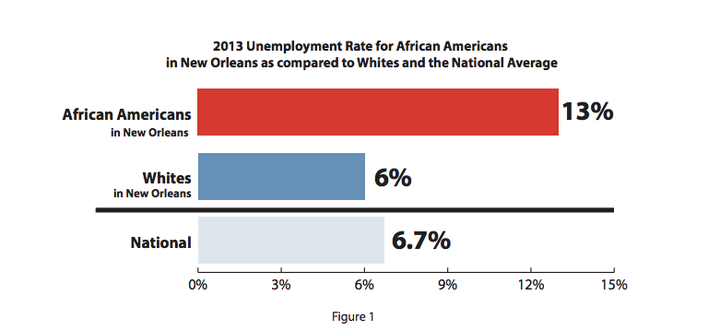 "The child poverty gap creates a cause for an even greater concern," Erica McConduit-Diggs, the President of the Urban League Chapter Of Greater New Orleans, told HuffPost. "But it makes sense right? When you don't have a job or even for those that do have a job, you're actually not earning a livable wage so it effects the kids that are still living in poverty."
Education in New Orleans is one of the marginally hopeful examples of some of the improvements that have taken place since the storm. Ten years ago, nearly 75 percent of the schools in New Orleans were failing by state standards, according to the report. That number now stands at 7 percent, while the high school graduation rate has increased from 54 percent to 73 percent. The city is now the national leader in black male graduation rates.
Higher education rates for women have increased in the city, too -- 21 percent of black females earned bachelor degrees or higher in 2013 (compared with 19 percent in 2005). In contrast, 13.7 percent of black men are earning the same degrees (down from 19 percent in 2005).
"It goes to show you various different dynamics that our kids are experiencing in their households," Jamar McKneely, CEO and Co-founder of InspireNola charter schools, which represents two faculty-run schools, told The Huffington Post. "They're just looking for somebody who can believe in them to provide a safe, secure atmosphere. Somebody they can just talk to and... give them a sense of normalcy that, as a black male, as a black female, that we can want more."
"It's a whole process of being able to just really expose the youth and get them to kind of see something different, to want more from themselves," McKneely added. "Otherwise, everyday on our news, we're seeing killings."
New Orleans' high crime rate is still deeply concerning. The city itself has the highest incarceration rate per capita than any other city in the country and nearly 90 percent of its prisoners are black, according to the report.
Reform efforts are well underway, McConduitt-Diggs said. "The city has aggressively taken on the challenge of reducing the murder rate at the same time the community has collectively engaged in a conversation about the adequate and appropriate use of our jail, and making it more constitutional," she said.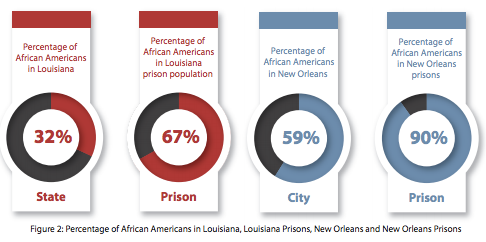 These days, summons are more often issued for petty offenses and the jails are used for more violent offenders. "In 2005 when Katrina hit we had about 6,300 inmates in our prison -- that's a lot," McConduitt-Diggs said. "Today our average daily rate of inmates stay is about 1,900, that's a drastic reduction."
Focusing On The Next 10 Years
The 10-year-anniversary marks a moment of reflection for black residents on reform, recovery and the resiliency to continue to bounce back.
"As difficult as Katrina was for us, it provided a platform for us to have more substantive and policy oriented conversations about who we want to be," McConduit-Diggs said.
"It's not just a matter of let's go back to where we were. It's where do we want to be."
Support HuffPost
Every Voice Matters
Popular in the Community