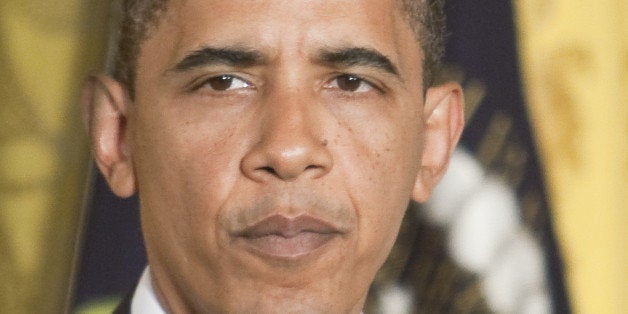 When you are denied the right to vote for president because of where you live, the State of the Union Address can get awkward.
Last year, President Obama declared, "Citizenship means standing up for everyone's right to vote." In 2013, he said:
"We must all do our part to make sure our God-given rights are protected here at home. That includes our most fundamental right as citizens: the right to vote. When any Americans -- no matter where they live or what their party -- are denied that right simply because they can't wait for five, six, seven hours just to cast their ballot, we are betraying our ideals."
Listening to these words in the House Chamber were five Delegates to Congress representing over 4 million U.S. citizens in Puerto Rico, Guam, the Virgin Islands, American Samoa, and the Northern Mariana Islands. These islands have among the highest rates of military service in the country, with casualty rates in Iraq and Afghanistan up to 7 times the national average. Yet U.S. citizens in the territories are doubly disenfranchised: unable to vote for the president and with only non-voting "representation" in Congress.
So when the president starts talking about voting rights for all Americans, heck, that's pretty exciting if you're a non-voting delegate. Until you realize he is not talking about you or the four million U.S. citizens you represent. Then it gets awkward.
It almost makes it worse that U.S. citizens in the territories can vote in presidential primaries. U.S. territories figured prominently into both the 2008 Democratic primaries and the 2012 Republican primaries, with candidates making appearances in Puerto Rico and opening campaign offices as far away as Guam. With a big field of candidates in 2016, their votes will once again be important at the national conventions - just not in November. Feels like a tease.
Guam even includes a straw poll on the ballot in each presidential election, which just seems like an uncomfortable reminder they actually can't vote for president. Since Guam is on the other side of the dateline, the straw poll serves as a preview to what the election might look like in the rest of the United States. Amazingly, like a magical octopus picking World Cup winners, Guam's "voters" have correctly picked the eventual winner in every single election since the straw poll started in 1980.
That's in part because U.S. citizens in the territories really are swing voters. While the territories are sometimes viewed as leaning Democrat, in 2014 Republican governors were re-elected in Guam and the Northern Mariana Islands. In the Virgin Islands governors race, the Democratic candidate lost to an Independent, who was a former Republican. A Republican delegate unseated the long-serving Democrat in American Samoa. And Puerto Rico also has a history of electing Republicans to office, including their last Governor Luis Fortuño, who was even talked about as a potential Republican vice presidential candidate.
In the lead up to the 2016 election, presidential candidates and political parties would be wise not to forget about the territories. In addition to possibly tilting the balance in the primaries, the territories also have a diaspora of over 5 million living in the states who can and do vote for president. The more than 800,000 Puerto Ricans living in Florida have been called a "sleeping giant" that could choose the next president. This diaspora might also come into play in swing states like Virginia, Ohio, and Pennsylvania.
Overseas U.S. territories have now been a part of the United States for more than 115 years - that's more than half as long as the United States has had a Constitution. It's past time to start seriously thinking about how to live up to America's democratic and constitutional ideals for the millions of Americans who call the territories home.
All the options should be on the table: statehood, independence, a constitutional amendment... fill-in-the-blank. With residents of U.S. territories facing a Catch-22 of sorts - denied representation in the political bodies that must act to give them representation - the courts may also help in driving change. Whatever the solution looks like, the important thing is to bring an end to this injustice.
My recommendation if you live in a U.S. territory and are watching the State of the Union - pretend you aren't a second-class citizen who can't vote for president. It will make it a lot less awkward.
If that doesn't do the trick, try taking our "Right to Vote Survey" to help make the case that the right to vote shouldn't depend on where you live.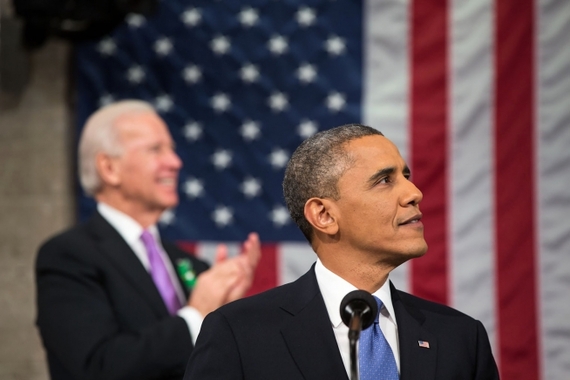 Calling all HuffPost superfans!
Sign up for membership to become a founding member and help shape HuffPost's next chapter