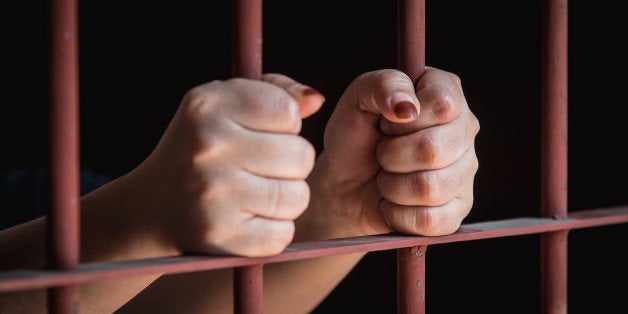 The U.S. incarcerates far more people than any other country in the world, yet only recently have the stories of the nation's incarcerated individuals begun to emerge. With the exception of a very popular Netflix show, the plight of women in prison continues to be overlooked and misunderstood, despite women making up the fastest growing population in US prisons today.
When we factor in the role of socioeconomics and lack of education to understand who is incarcerated and who's not, we can see a disproportionate amount of female incarceration as the issue of class and race that it is. I should know. I've spent the last decade leading a non-profit called College and Community Fellowship, which helps formerly incarcerated women put education at the heart of reentry in order to reach their full potential.
Through the eyes of our students, I have seen firsthand the lifelong disadvantages--and systemic injustices--that have landed so many women in prison. I've spoken with women who have committed crimes to feed their kids, or as a result of mental illness and addiction, or in some cases because crime had become a cycle of survival in their families and communities.
According to The Sentencing Project, nearly half of women in state prisons have not completed high school. Sixty percent were not employed full-time when they were arrested, and nearly 1/3 had been receiving some kind of welfare benefits prior to arrest.
To me, the causes of crime are complex. It is clear that a lot of women in prison are people doing whatever they can do to feed their families and survive in a world where they have not been given quality education or opportunities to thrive. Whether they are deemed "criminals" by society or not, everyone deserves a second chance.
In a place like prison it isn't easy to see a bright future upon release, but I want to ensure that every woman in prison knows that education can provide a beacon of light. The transformative powers of education have the ability to show that a future away from the criminal justice system is possible, and that whatever dreams women have for themselves prior to incarceration, don't have to die with their sentencing dates. CCF understands that women need a gender-responsive, individualized approach to reentry, and that education is the strongest way to combat the stigma and barriers of a criminal conviction.
According to the White House, job applicants with a criminal record are 50 percent less likely to receive interview requests or job offers, a shocking number that only increases for applicants of color. We help combat that at CCF, by hosting college- and job-readiness workshops, focusing on self-confidence, and helping women emphasize their achievements when others try to reduce them to their past mistakes.
Yes, reform in this country needs to include better mental health and trauma services for women in the criminal justice system. Yes, we need to look at alternatives to incarceration that allow mothers in this country to rehabilitate themselves, while continuing to care for their children. And no, we cannot overlook the transformative powers education can have on those exiting the criminal justice system. We cannot funnel our reentering population into minimum-wage jobs with no regard for their personal skills and strengths.
However what women in prison need is more exposure. CCF is the only organization in the country that focuses on the intersection of criminal justice, higher education, and gender. We need more to be the voice of incarcerated women. We need more to discuss the needs, desires, and aspirations of incarcerated women, who have been ignored for too long.
Quite often the biggest change, comes from a simple conversation, and we hope you will join us in ours on August 9th as we seek to not only raise visibility of the issues of #WomenInPrison, but to help galvanize collaborations and ideas for change.
Calling all HuffPost superfans!
Sign up for membership to become a founding member and help shape HuffPost's next chapter