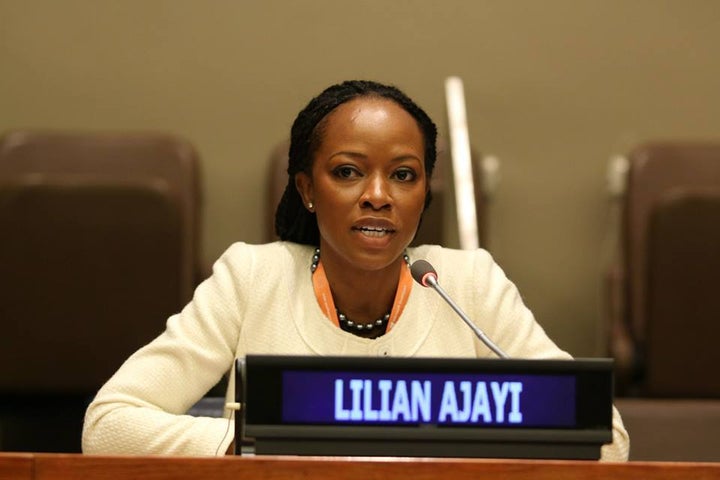 The Status of Women and Girls in Africa and the Rest of the World.
"Achieving gender equality is about disrupting the status quo—not neglecting it" -Phumzile Mlambo-Ngcuka, Executive Director UN Women
With the UN Women at the forefront of ensuring that the United Nations and Global Commitment to Gender Equality and Women Empowerment are fully realized, this paradoxical change—has created a movement that has led the leaders of the world to redefine their position on the status of women and girls in their countries.
"Women who are empowered, and able to realize their full potential are an incredible force in taking whole nations forward and in contributing to the well-being of that nation." Pekka Haavisto, Finnish Minister for International Development
According to the 2014 Gender Development Index (GDI) the following countries have made the most improvement and growth in women empowerment programs and gender equality initiations—Norway, United States, Sweden, United Kingdom, Finland, Slovenia, Slovakia, Hungary, Argentina, Bulgaria, Venezuela, Armenia, Jamaica, Trinidad and Tobago, amongst others.
Other noticeable improvement has been noted in the United States (with their historical 100 women in Congress), India (recent historical election participation that was motivated by people's desire to protect women from abuse), Latin America (with 100 million women of the working age in the labor force), Nigeria (historical number of women and girls empowerment programs and women in political leadership positions) to name a few.
This growth expansion is partly due and can be attributed to the new commitments in gender responsive and equal representation initiatives that extend beyond world leaders—as private individuals, not-for-profit entities, and corporations have also ignited their global commitment to women empowerment—and with promising results and epic resolutions.
Such organizations include: Joyce Banda Foundation (Empowering Girls in Malawi through Education), Girl Up (Uniting Girls to Change the World), Always (Like A Girl Campaign), Nike Foundation (The Girl Effect), L'Oreal Foundation (For Women in STEM), Global Connections for Women Foundation (100,000 Women and Girls Empowerment Commitment), Women's Entrepreneurship Day (Recognizing and encouraging women entrepreneurs), Intel (Women and Girls in Tech Programs), Sheryl Sandberg's Lean IN Foundation (Lifting the barriers that limits Women from Leadership Positions), Simon Venture Group and Golden Seeds (Investment in Women Startup Businesses), Clinton Foundation (No Ceilings: The Full Participation Project) to name a few. But, even with the allure of such gender responsiveness, evaluations and initiatives—contributed by select countries, organizations and private individuals—much is still required to achieve gender equality.
Other key areas that require immediate actions, because of the economic advantages that they provide, include:
Equal Pay, gender disparities in earnings are common and persistent. In his recent State of the Union Address, President Barack Obama urged the US Congress to pass the law that ensures that women are paid the same as a man for doing the same level of work. If this law was to be adopted and advanced, this paradigm shift will not only impact the lives of women in the United States, but it will also create transformational restitutions – forcing the hands of other leading countries and world leaders to enact similar policies and laws in their countries.
Improve the numbers of Women & Girls in STEM, with 28% of Women working in the STEM fields—science, technology, engineering, and mathematics—much is required to improve the representation in these fields, yet 60% of female graduates holds a bachelors degree. With the disparaging number of women in STEM, some argue that historical ideology that jobs in Science and Math are intended for men and not for women—could be to blame. Others argue that poor representation in media of leading women in these roles is disruptive to young women, while the majority argues that a greater investment is necessary in re-engineering K-12 curriculum to expose the younger generations to the field of STEM.
Increase support for women-owned businesses, especially in the developing countries, where female-run businesses face barriers including the inability to compete in the global markets, limited equal access to financial assistance and global supply chain, and the lack of skills development programs. Key economic development findings have suggested that women-owned enterprises grow at a greater rate than those owned by men. "Women are the engine of the private sector, women run the economy of any nation – because they are more into commerce then their male counterpart, the power of any currency is in their ability to meet the demand and supply." Chief Temitope Ajayi (Mama Diaspora) in her address at the Annual Meeting of the World Bank Group and International Monetary Fund. The increase in micro finance programs that support women-owned business in the developing countries have been effective, but their reach is limited—and women in business specific programs and financial support are needed from both private cooperation, financial institutions and governmental agencies.
Popular in the Community