A recap of this year's 2015 STIHL Tour des Trees; a 500-mile cycling journey through Florida to support tree research.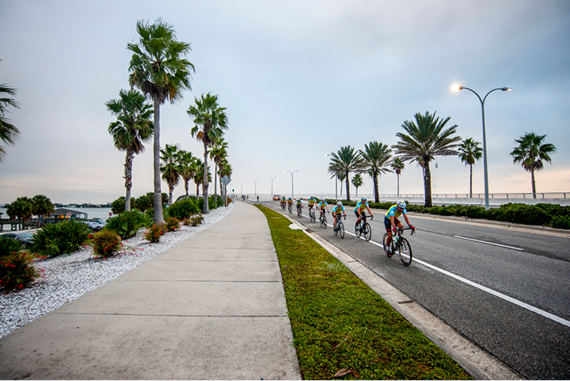 When I signed up for my first STIHL Tour des Trees, it was all about the adventure. The prospect of traversing the slopes and coast of Oregon was too tempting to pass up. What I did not know at the time was what would transpire over the next three tours. Every tour I have taken had staple points. There is always good riding provided by our guide and organizer Paul Wood of Black Bear Adventures, excellent nourishment provided in part by Wandering Fork, our traveling lunch caterer, and our sponsors that provided outstanding dinners and entertainment. We were able to sightsee in places we might have otherwise never have visited. Most importantly, we broke life down to common interests, effort, and passions.
This year's Tour was no different. The TREE Fund and all those who supported our efforts to ride almost 600 miles across Florida did an amazing job of wrangling 87 riders through the subtropics of the sunshine state. From Orlando to the coast, through the Everglades to Fort Lauderdale, we rode on thanks to all the planning and support provided.
Most notably was the work of each and every rider to raise money for the ride. It takes most riders the whole year to raise $3,500 and qualify as a Tour rider. This money goes directly to the TREE Fund to support their efforts in funding arboriculture research, scholarships for urban foresters and arboriculture trade development. Not one penny of the money raised is used to pay for the event itself.
Since I have been a Tour rider, I have met several scholarship and grant beneficiaries. I have heard many stories of how the research conducted helps our urban forests. A few examples stand out; one of a storm water study in Chicago. This study helped urban foresters build the case that elm trees in Chicago should be treated and saved rather than cut down. Another was from this year's Tour when we were enlightened of the work being done by Dr. Gilman from the University of Florida. One of our Tour riders of previous years, Dorine Crenshaw, remarked on Facebook that she was personally thanked by someone in the arboriculture field for her efforts to support the TREE Fund. It felt incredible to be thanked for the hard work she put in to raise money for trees. I think we all share this feeling, and I am also excited to meet those that benefit from our efforts, but I am more excited knowing that our communities benefit from the work done by those funded by the TREE Fund. Whether through education or research, the money we raise helps our communities develop the resources needed to keep our cities healthy, beautiful and green.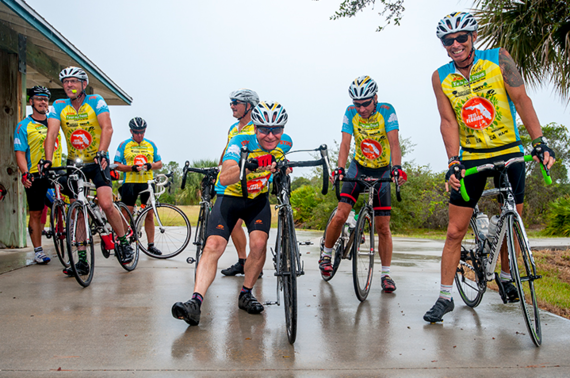 I was reminded of how daunting our effort might have seemed to non-Tour veterans while remarking to my boss before the tour that it seemed to be a relatively shorter Tour with only a single 100-mile day. He scoffed and said, ''Sure, sounds easy." I was reminded then what we are doing every year isn't easy, but for many of us that is a part of the fun. The challenge of riding longer than you ever have, maybe faster than you ever have and all the work it takes just to make it to that first day is incredible. Raising money, organizing travel and re-arranging schedules is everything we do to get one week on our bikes in amazing places with amazing people for an amazing cause.
Geographically, Florida was pleasant for cycling due to its long flat roads. Some days we had tailwinds to our delight, while other days we had head winds creating some fright. We got wet, dried off, swam in the Gulf of Mexico, kayaked in the Florida Everglades and rode over drawbridge after drawbridge down the coast. We saw hawks, woodpeckers, and came face- to- face with Florida alligators. We planted trees with our normal flare provided by veteran rider, Warren Hoselton, AKA Professor Pricklethorn. We watched as Professor Pricklethorn educated hundreds of children about what trees do, how they work and why they are so important. Most importantly, we became inspired by all that was unfolding around us.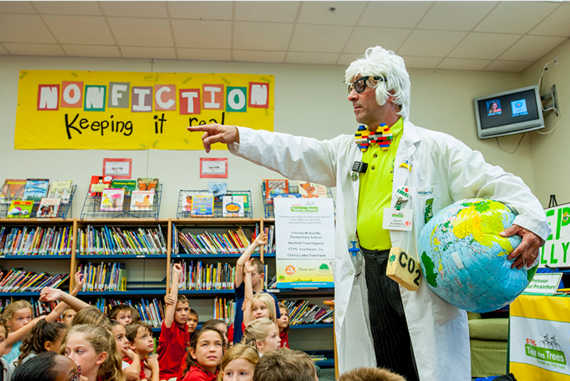 It is rare in life to witness acts of humanity on a daily basis, but better yet on an hourly basis. We get caught up in our daily affairs, running from one responsibility to the next. Sometimes one has to step back to see what is really going on. On the Tour, I don't even think we realize how much humanity is playing out around us.
The Tour has it all. If you want to push and ride hard you can. You will experience the pain of pushing your limits and the ecstasy of riding at paces you thought beyond your ability. You will come to know your limits and in a sense your humanness. You will feel the sense of accomplishment that words cannot describe of riding for more than 100 miles powered by your legs. You will experience people whose vocabularies do not contain words like impossible, never, can't or I give up. You will witness riders literally push another rider up a hill to help him over. You will watch as two sisters from Ohio and Tennessee, Beth Buchanan and Melanie Sherrod, ride mile after mile dedicated to finishing every last one. You will see Dick Maloney and Harry Banker always first for the food and who continue to ride at age 74. You will watch as friends memorialize those we have lost and pay tribute to their memory. You will laugh, and if touched you will cry. You will be immersed in a group of people whose passion is not expressed by the words they speak, but more in the way they live. Most of all you will feel alive, completely and utterly alive.
Our tour photographer, Jeanette Martin and I were talking about this. She remarked that she was on her third Tour and she felt like she knew so many of the riders so well, but in reality she'd only known us for three weeks. I have learned it is not time that forges relationships. Instead, it is a shared experience and a community. The STIHL Tour des Trees is just that, we have tree experts, engineers, business owners, lawyers, doctors, entertainers, moms, fathers, brothers, sisters, chefs , photographers, cyclists, you name it. Biking and trees bring us all together and solidifies our bond. We all love to ride and we all want to help the environment. If you join us for one day on the Tour or for a thousand days you will feel like you have known us forever.
To date, the STIHL Tour des Trees has raised $604,762 to benefit the TREE Fund. To learn more, visit www.treefund.org.
All images courtesy Shutterjet/R. Jeanette Martin.
Calling all HuffPost superfans!
Sign up for membership to become a founding member and help shape HuffPost's next chapter