In 2005, I was shopping for an acoustic piano. Back then, piano shopping worked like this: Go to a showroom. Play every instrument. Pick one, and negotiate a price. Have it shipped to your house. Everyone understood that a piano store does not maintain much inventory on site.
Apparel shopping was completely different. Shoppers went to the store, tried things on, then paid and left with their purchase in a shopping bag.
The changing face of apparel retail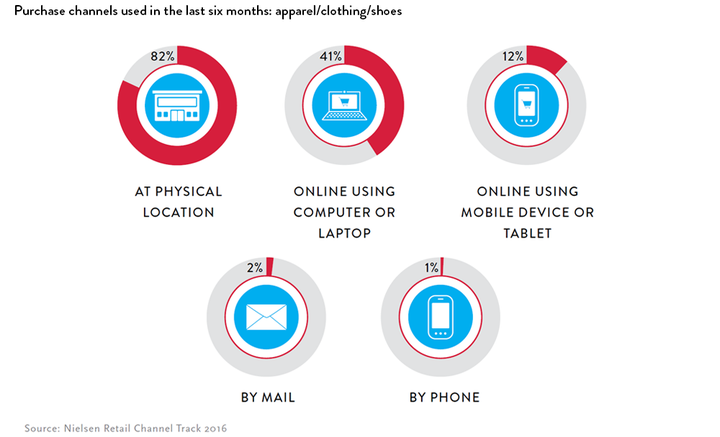 Two problems with a pure online play
But there are two things that a pure online shopping experience does not deliver:
For the consumer, you can't touch and feel the products and try them on. This can be a big problem with apparel, where the most advanced technologies still can't provide a full picture of how the fabric feels and drapes, and most importantly, fit on the consumer.
For the retailer, they lose that face-to-face contact with consumers. Even as online stores collect and crunch vast amounts of data about shoppers, here is a whole new level of insight that stores can collect face to face.
How do consumers get around the first problem? Some people buy several items online, try them all on at home, keep what works, and return the rest. This is a hassle. And it doesn't help the retailer solve the second problem.
After all, observing consumer behavior in the store is exactly how fast-fashion giant Zara maintains its edge. According to a Harvard Business Review case study: "Frequent conversations with store managers were as important as the sales data captured by Zara's IT system."
Zara looks at what's working in the stores every day, and then it adapts. The in-store qualitative findings play a critical role. And as it turns out, there is a way for online retailers to get this insight while keeping costs low: By setting up a showroom for their merchandise.
Buying clothes the way you buy pianos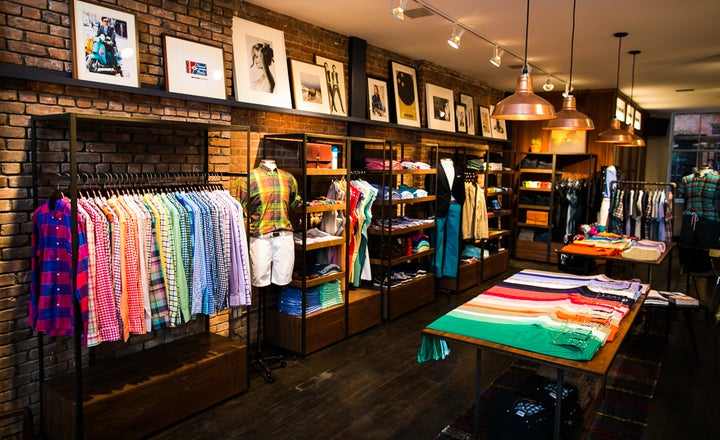 Even the giants are joining in. Zappos dappled with the showroom idea with a pop-up store in an old hotel in Las Vegas. Amazon is expanding the reach of their Amazon device popup stores, with plans to add up to 100 popup stores in shopping malls. Apparently pop-up stores have become such a phenomenon that retail point-of-sales (POS) leader Shopify wrote a 9-chapter e-book on the topic.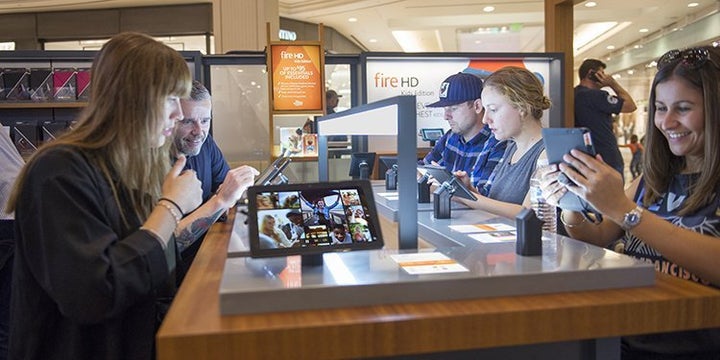 Gathering qualitative and quantitative insights
With the showroom approach, consumers get to touch and feel the products and retailers get to gather rich insights. With a physical location, they are able to combine traditional qualitative techniques like interviews, observation and shadowing with quantitative data collection via their POS systems and other sensors.
Imagine retailers instrumenting the showroom and fixtures to track and collect item and foot traffic data via RFID, Bluetooth beacons and other IoT sensors, in addition to good old camera footage. The retail business is made to benefit from business intelligence and analytics.
Steve Laughlin, VP and GM of Global Consumer Industry at IBM explains: "You need brick and click together, but the roles are going to evolve in terms of how they work together. We'll see the role of the store becoming a showroom."
The retail industry is changing rapidly. Large scale innovations are happening every day, at a rate that far outpaces almost any other enterprise-level business. And consumers are in the driving seat. I can't wait to see what the landscape and consumer experience might look like in 2020.
Popular in the Community