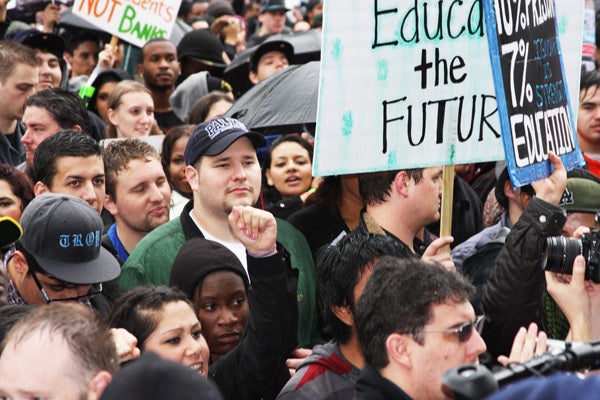 Community colleges have been a beacon of opportunity for generations of Californians – young and old.
Cerritos College is where my academic career took off, setting me on a path to earn a Ph.D., run early childhood education nonprofits and eventually become Speaker of the California Assembly.
Many students have similar stories about how community colleges and their financial aid programs helped lift them and their career aspirations. Here are a few excerpts from letters students wrote to my office:
"I was on the verge of being homeless, barely making enough money to get by. Life was difficult … however, with the help I received from my college's financial aid department, I was able to receive my education." – Herman E., Copper Mountain College

"I am a mother of three children under 10 and if it wasn't for financial aid, I would not have been able to come back to school." – Melissa M., Merced Junior College

"Community college is my life! My school, professors, classes, friends – they all mean the world to me. Financial aid has opened up so many possibilities in my life that I wouldn't have had otherwise." – Michael G., Berkeley City College
While the success stories of these students are very real, so are the struggles that so many other students face. Despite financial aid programs, many still struggle with costs associated with buying textbooks, affording transportation to school, and other day-to-day living expenses:
"I am a re-entry trying to following my dreams and be not only a productive member of society but a leader in underserved communities. It was been very trying for me with the demands of costs of living and the managing time with work and school. I wish there was more assistance." – LaTanya W., Los Angeles Trade Technical College

"I work and study at the same time, but the salary I get is not enough. As much as I want to have more hours, I can't because I don't want to compromise my time for studying and for my work in my ministry." – Katrina S., College of San Mateo

"I'm a single mother and it's been a financial burden with paying for child care bills and rent, as well as transportation to come to college. We manage, but we still struggle." – Juanita M., Barstow Community College
It's estimated that by 2025 California will be 1 million college graduates short of what's needed to keep our economy going strong. Easing students' financial concerns so they can focus on their academic pursuits will only help our state meet the demand for an educated and robust workforce.
That's why the Assembly's budget proposal includes several provisions to bolster financial aid, including boosting "Student Success" grants that will provide up to $1,380 a year to students taking at least 12 units per semester for living expenses and other needs. We're also doubling aid for students pursuing a career technical education certificate.
These proposals will help ease students' financial burdens. And while we haven't done everything we can for students in need, the Assembly will continue to evaluate policy options to make college more affordable for more students.
Popular in the Community