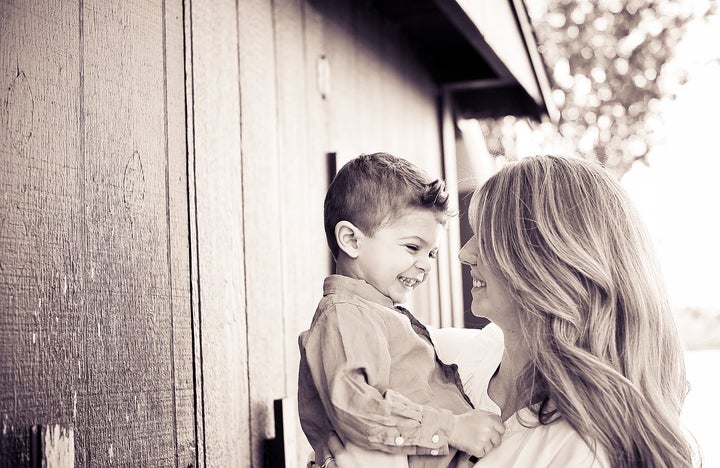 I have been publishing my writing for a few years now, and each time I launch a story into public scrutiny, I face a moment of terror before baring my soul.
My writing is intimate and reason continually warns: "Don't!"
Tempting is the urge to wallow in complacency, and the haven of silence so enticing, it almost sent my most recent article to a dead-end folder on my computer entitled: trash.
The story of how I am recovering from my son's burn injury was generally well received, but harsh judgment ensued. Stumbling over critical voices in text, email and conversations surfaced my initial anxiety about openly reliving a traumatic experience:
Why write about what is sad? The photo you shared is too hard for anyone to see. Move forward and let this go….
Then the loudest, most haunting voice:
What will your son think one day when he realizes you have written about him?
Uncertainty has weighed on me since the morning I woke up and realized I had to pull my family through a crisis. In parenting, there is no manual; in life, no definitive path to follow. Ever the skilled optimist, I like to squeeze the heck out of any lemons I am handed, toss in some sugar and shake it into something sweet.
This is exactly what I attempted in adversity.
Hence, the story I recently shared is one of growth, but I cannot explain this transformation without recounting struggle. I remain open about my journey of moving through sadness to joy with the most humble hope that I might comfort someone else in suffering.
I also welcome the criticism I have recently faced because through it, I will continue to grow.
If you refuse to acknowledge the cold hard truth that life is complicated and adversity unavoidable, then stop reading my work.
I respect your coping mechanism of avoidance, but I won't retreat to the darkness I once experienced in silence due to your sensitivity. I make the choice to share just as you may avoid all bylines that carry my name going forward.
Please understand these words I string together convey the manifesto of my heart, which yearns to heal, make connections and continue to find hope.
If you are still reading, I will continue on by acknowledging my stories are not what I expected or wanted to tell. But life happened, and writing is my coping mechanism, one that has sustained me in motherhood for almost a decade now.
Don't get me wrong; motherhood is an amazing experience with unparalleled joy.
But wrestling the challenges it carries through words helps me manage what is often overwhelming, unpredictable and downright hard. From sleep deprivation to public temper tantrums and pregnancy loss, I strive to maintain balance and show up every day with love for the four children I now have, and I am blessed to parent.
Admittedly when I first began writing, it was nothing more than a cathartic process for personal growth. Now, I call myself a writer and share stories about a range of stuff from trauma to lice infestations because the struggle in motherhood is real, and what didn't kill me made me stronger: I am proud of my resilience gained.
I realize that generally, one likes to avoid thoughts about hair-crawling bugs or a pot of boiling water colliding with a toddler, but I can't escape the reality that my writing emerged organically in the world through an email I sent to my girlfriends in a burn unit. The night my son suffered a scald burn, my words were forwarded along and eventually a blog was the best solution to keep friends, family and even concerned strangers in the loop.
In that situation, there was no voice of reason to second-guess the words I published and those entries laced with gratitude and hope helped me endure a difficult time.
Now, I appreciate how writing has helped me cope with both the ordinary chaos of motherhood and a crisis. I often hear, "Hey, me too…Thanks for sharing." This refers to both lice, and burns, mind you.
Therefore, an authentic exchange can remind both parties they are not alone, and at the end of a long hard day as Mom, this is the comfort we crave.
Since my goal is to survive motherhood and support other moms, I derive comfort, meaning and purpose in storytelling.
Still, if I could have let the adversity involving my son slip forgotten into my past, I would have. But there are physical scars he will forever carry from his scald burn; and what I cannot fix, run from, or cover up forces me to remain in vulnerability.
These scars are a constant reminder of the story we have lived, so a positive spin on the matter helps me to cope. If I craft a story that makes our experience more beautiful than it was hard, maybe he can too. Ultimately, I model the skill of positive narration for a boy entering a world, which generally believes our flaws are ugly.
I counter my fears and critics with the thought that one day, my son will be grateful for the positive stories I tell. I pray he finds resilience in spite of his scars, and since you are reading my words, I have prevailed through judgment and perhaps gained some more resilience.
Now I'll leave you on a note of gratitude for storytelling, an art I discovered in adversity.
But not without the thought that our stories have the power to propel us forward. Let's remain committed to searching for what is good even in what is hard, and mindful of the words we choose to define us.