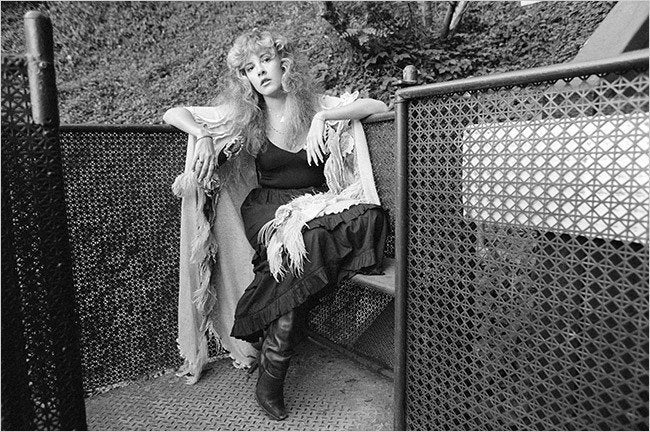 "I needed a uniform," she recalled, one that would counteract the stage fright she encountered in the mid-'70s, when she first began touring with Fleetwood Mac. At the time, her brief to Margi Kent, who still designs much of her wardrobe, was to create "something urchinlike out of 'Great Expectations' or 'A Tale of Two Cities,' " a chiffonlike, raggedy skirt that would still look beautiful with black velvet platform boots.
"We came up with the outfit: a Jantzen leotard, a little chiffon wrap blouse, a couple of little short jackets, two skirts and boots," Ms. Nicks said as she reminisced in her suite at the Waldorf Towers last week. "That gave us our edge."
And an effective disguise. "I'll be very, very sexy under 18 pounds of chiffon and lace and velvet," Ms. Nicks promised herself as a teenager. "And nobody will know who I really am.