 Some of the greatest album cover photos were not exactly products of careful planning.
Take the now-infamous image of a naked underwater baby floating across the cover of Nirvana's ground-breaking "Nevermind" -- arguably among the most eye-catching album covers ever produced. It was "a fluke," said photographer Kirk Weddle .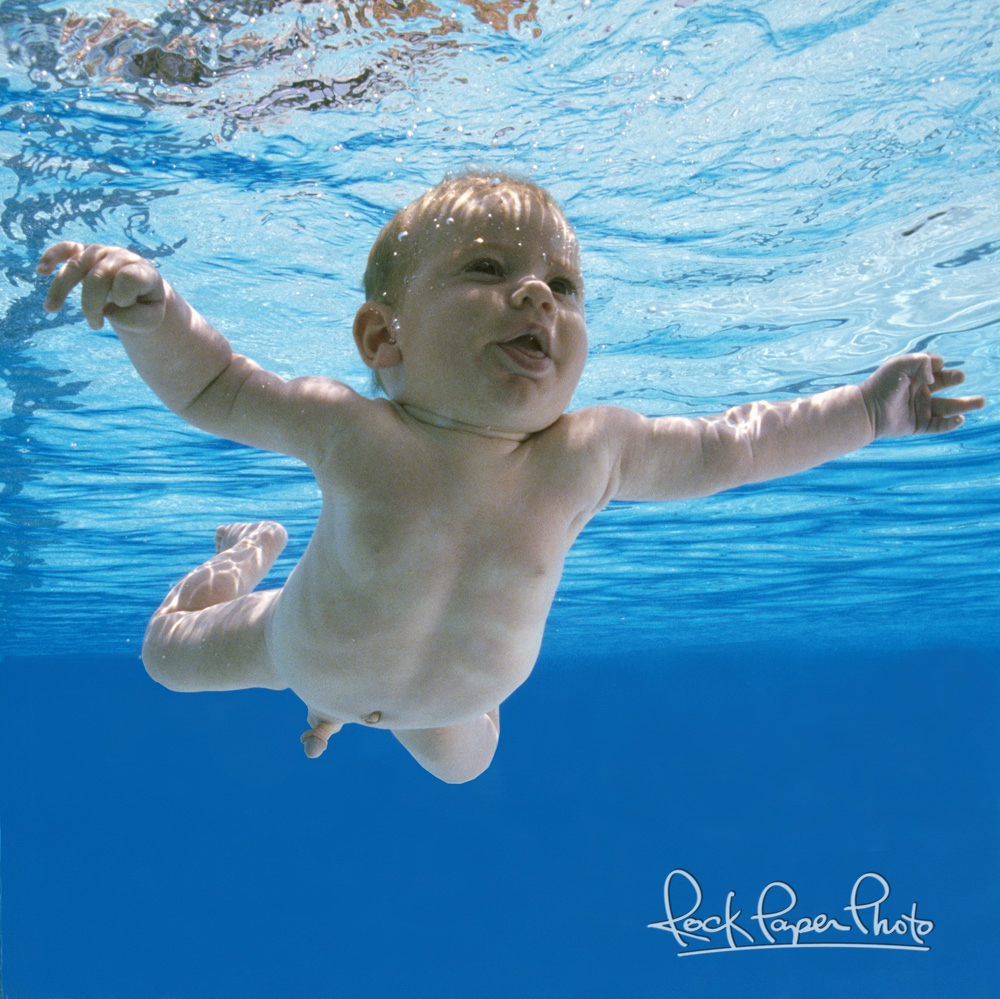 An aquatic photographer and certified rescue diver, Kirk was contacted by art directors at Geffen Records when they couldn't find a workable stock shot of their original concept -- an underwater birth.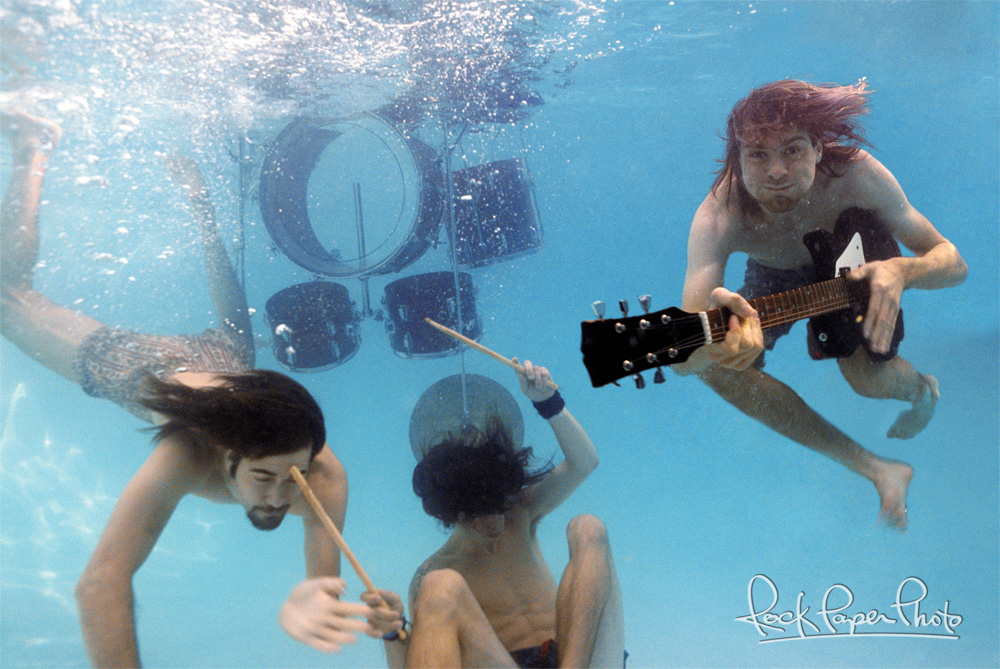 In 1991, Geffen issued Nirvana's second album, which has sold more than 30 million copies. "The baby has a platinum album," says the Austin-based photographer, and Kirk Weddle's first album shoot has gone into the history books. Kirk Weddle's original photography featured in "Nevermind" is now available from Rock Paper Photo as hand signed limited editions.
Kirk completed the "Nevermind" assignment over three shoots on location in Southern California. Working at a public pool in Pasadena, he convinced friends to press their four-month-old boy into the service of rock n' roll. "The mom was on my left, and blew a puff of air into the child's face," Kirk recalls. "Then we dunked him in and, bang bang, pulled him out. We did it twice and that was it." The record label's art department added the fish hook and dollar bill as finishing touches.
Kirk's additional artwork used for the album includes underwater shots of an infant girl and the band itself, photographed several months later. "It was in the morning, the band had been playing really late the night before, and they just weren't into it. The weather was bad, and Kurt (Cobain) was MIA for about 2 hours. Then he was laying unconscious on the pavement at the side of the pool for a couple of more hours."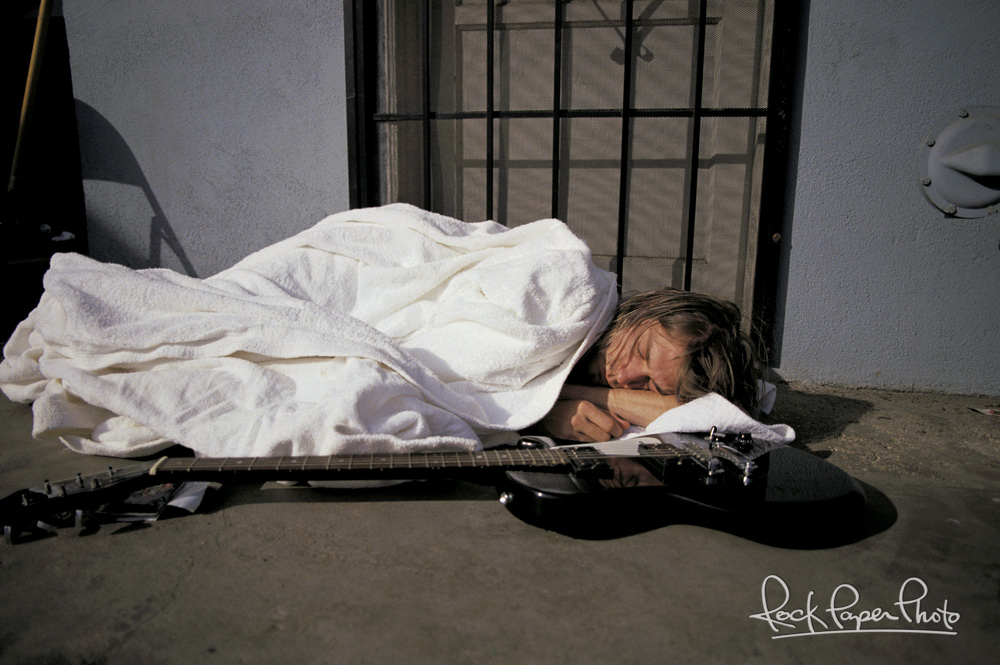 Kirk captained the band shoot with patience and poise. In the 20 years since he has gone on to photograph editorial, design and advertising spreads, and his work has appeared in Time and Rolling Stone. Capturing other mind-blowing aquatic shots remains a life-long pursuit for this photographer.
About the "Nevermind" shoot he says, "There were a good concept and good images. And it was executed well. The work has held up." We couldn't agree more.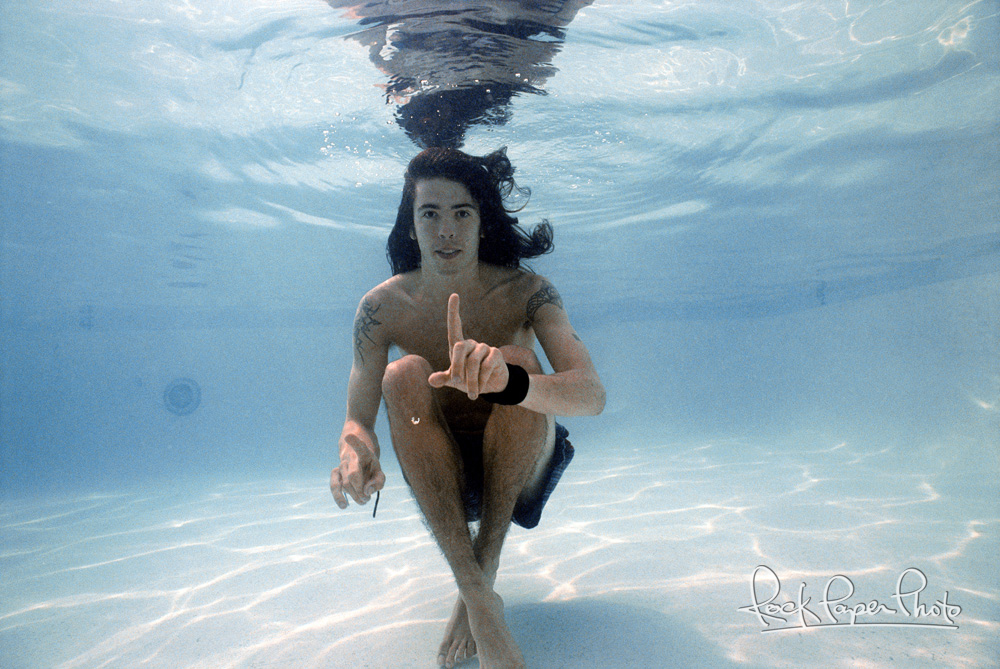 View our full collection of Kirk Weddle's work here.
Popular in the Community