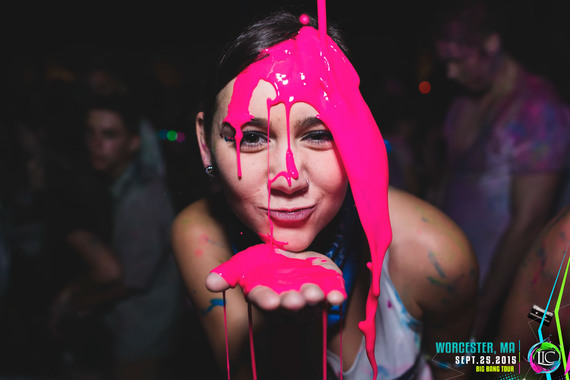 There are few things as inspiring and motivational as a rags to riches story. The tale of Sebastian Solano, Paul Campbell, Lukasz Tracz and Patryk Tracz is surely one of the most colorful as they transformed from penniless college students to successful entrepreneurs. What began as a wild, one-of-a-kind paint party soon turned into an unforgettable brand that sold 500,000 tickets worldwide in 2015 alone. Life in Color is an electronic dance music festival that appears in over 35 countries and counting and has its own festival in Miami.
I had the chance to speak with Sebastian and Lukasz who shared their insights, stories, challenges and favorite memories of Life in Color throughout its evolving scope. Attending college in Florida, the group attended their first paint party and realized the potential that this idea possessed. When they threw their first successful rendition of this event, the proverbial light bulb instantly shined brightly within all of their minds. "When this happened, we realized that we had something real and all of us decided to drop out of college and just pursue the dream," described Sebastian. "Here we are, nine years later...we've grown into 35 countries, do over 100 shows a year and our capacities went from doing 1,000 people in a night club to 30-40,000."
One of the most important aspects of the Life in Color parties is their branding. Boasting a cohesive identity that is both eye-catching and representative of the EDM culture, the majority of the design is created by Lukasz, who claims to be the more creative half of he and his twin brother, Patryk. "It's been kind of always on my shoulders to deliver the right brand, to make sure our identity speaks the way we want to speak to our fans," said Lukasz. "At the end of the day we produce the same show everywhere," Sebastian voiced, "and we have a pretty big team that is very dedicated to our brand and we are very thankful for that."
Keeping in alignment with their brand, they have curated a long list of EDM superstars such as Diplo, Afrojack, 12th Planet, Kaskade, and Hardwell who have all decorated the lineups of Life in Color. Though each show is meant to be the same in vibes and aesthetics, that does not mean the lineup is the same for each city. "Every market is different, whoever's hot or whoever fans wanna see in Colombia is not the same artist as people wanna see in Chicago," said Sebastian, "so we definitely book based on the local demand."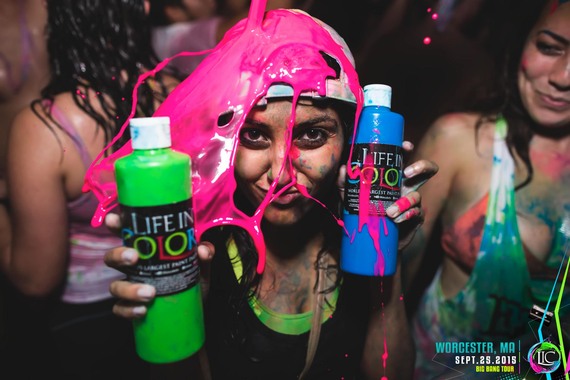 Their venues also vary. Having played small nightclubs, concert halls, parks, stadiums, arenas, and even parking lots, my immediate thought was: what about the mess? "The more difficult ones were the small nightclubs...because you gotta turn the nightclub into a giant trash bag," Sebastian laughed, "but now in these big arenas and stadiums, you don't really have to put anything on the walls and all we do is lay a carpet on the floor to make sure people don't slip and fall." They have truly thought of everything.
Sebastian Solano recently received word from Forbes that he has made their 30 Under 30 list, a collection of "young game changers, movers and shakers," as stated by the Forbes website. His newest achievement, however, is being appointed CEO of ID&T North America / Made Event by SFX Entertainment. "ID&T's Sensation was what actually inspired me and my partners to create Life in Color," says Solano in an interview with Billboard. Life in Color has been growing exponentially over the years, spanning across every continent (except of course, Antarctica) and adding new countries to their roster annually. When I asked them what some of their favorite locales have been, they both reflected upon returning to their respective homelands of Poland and Colombia.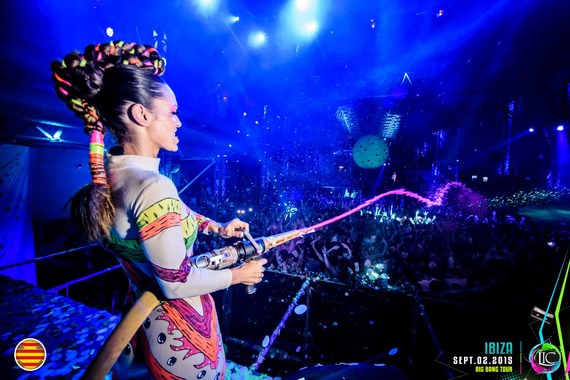 Because I was raised and born in Poland with my brother...for us to move to America with a poor family and just live that American dream...then bring it back 20 something years later...and see 2,500 people just partying to a brand that we created...that was really special as far as that big moment for my brother and I...we brought it back home. - Lukasz
One was definitely Colombia...me and my brother...we started here from nothing and we also became that American dream and to bring that show back to Colombia last year for the first time...it was also my first time going back to Colombia in 15 years since I moved here...was quite special and to be able to celebrate with the Colombian people, it was just amazing. - Sebastian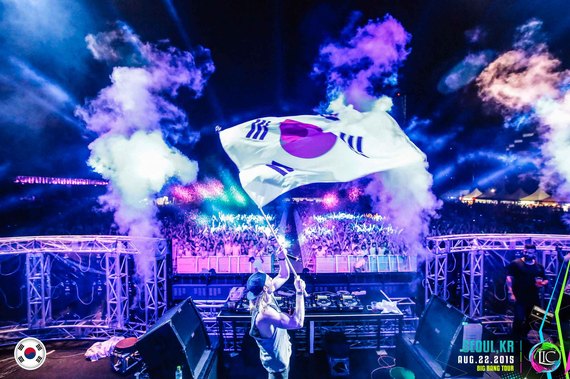 Sebastian also mentioned Korea as being one of his most memorable countries as it marked Life in Color's first event in Asia. He said, "to be able to produce a show there and to see such a different culture react to Life in Color in such an embracing way, just how they do everywhere else in the world, it was so eye-opening."
Asia has been a very successful market for them thus far and next year they plan to have paint parties in six to eight Asian countries. Life in Color has also participated in its first residency, a 13 week bender on the famous party island of Ibiza, rotating their production crew out every three to four weeks. International expansion is definitely a goal for them hoping to one day book a show in China and having just confirmed an event in Dubai for next year.
Having produced over 1,000 shows worldwide since the inception of Life in Color, this college-buddy-crew is obviously doing something right. A combination of their tenacity, cultural background and vision, Life in Color is a testament of what one good idea can create. There is something inexplicably magical about this non-toxic, water-based paint being splattered upon smiling, dancing faces. Reminiscent of the traditional Holi Festival of Colors in India, they both share a common ideology: releasing color to the wind in an explosion of celebration.
Calling all HuffPost superfans!
Sign up for membership to become a founding member and help shape HuffPost's next chapter