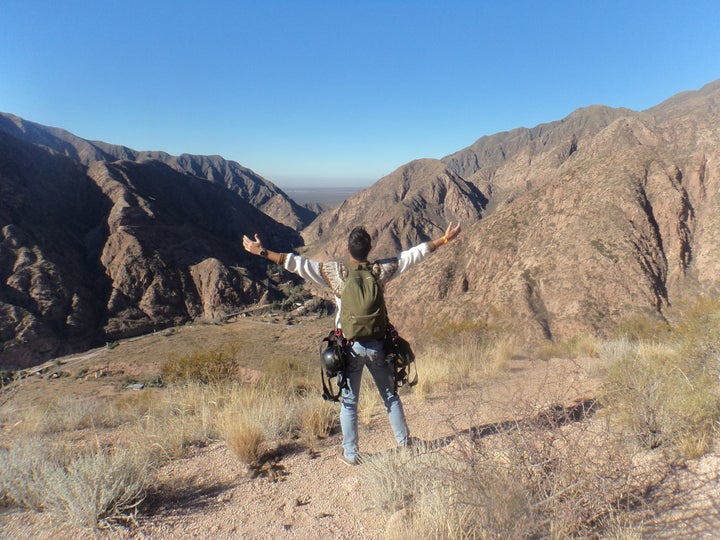 Often times we come across people in our lives who make us stop and wonder. Wonder what the opposite of everything that is going wrong in the world can look like, because they mirror just that.
I met one such human exactly one year ago.
We were volunteering at the at the Web Summit in Dublin. I don't remember what we chatted about the first time we met. But the second time we met, we had a conversation while standing opposite the famous Caravaggio painting standing tall at the National Art Gallery in Dublin. I remembered the words of another famous artist, Picasso, who said,
"The meaning of life is to find your gift. The purpose of life is to give it away."
Orcun had found his gift and he was ready to give it all away.
Once you hear this story, you may question your own definition of success. Or, the definition that was dished out to you as a kid or a young adult that you still adhere to in your middle age or retirement. Is it a cushy job, a maximized income, status and glamour? Or in millennial terms, is it the number of Instagram 'Followers' and 'Likes' that we can count, posts of your new car, a close up of that designer hand bag or that daily PSL (Pumpkin Spice Latte) from Starbucks where the barista misspelled your name? We have been there or have seen those who are at that threshold of materialism and we often forget to contemplate what it means to give instead of inheriting or acquiring.
And I dare say, this is the case whether you are living in the first world or the third world, with no exceptions.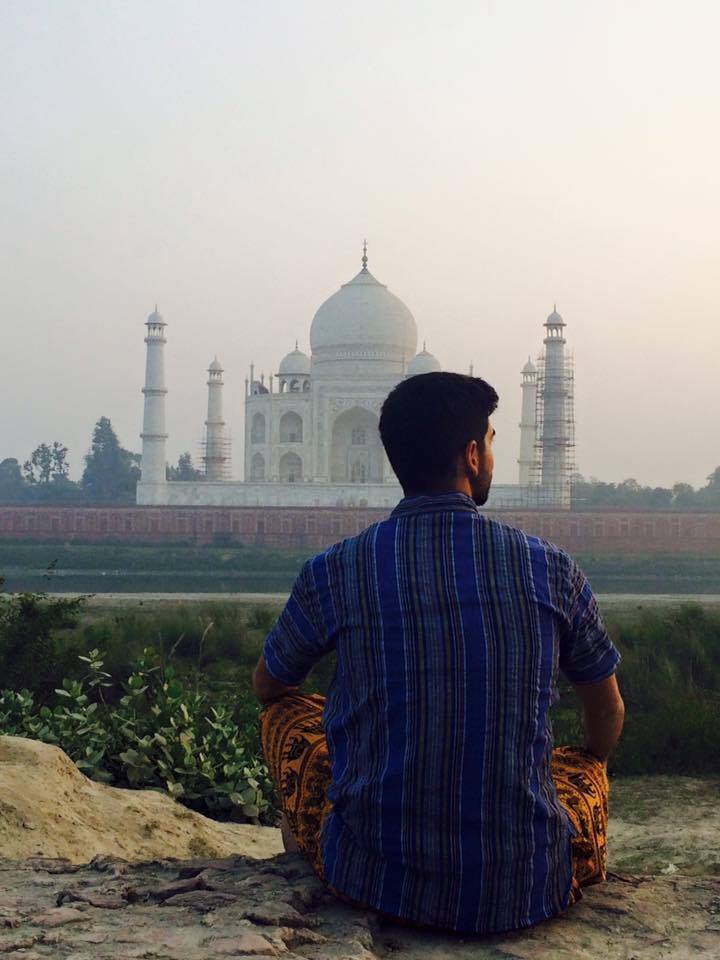 But this guy said NO to all of that, with no exceptions.
Orcun who was born and raised in a small town in Germany called Sinsheim. He was fondly known as the boy who used the unconventional German school system (Hauptschule: Lower Secondary Education) to study hard and make his dreams come true, so that he would not grow up to sell kebabs, vegetables or used cars. Fast forward a decade or so and Orcun's life was a portrayal of an epic transformation.
Orcun became a successful banking analyst in Geneva at JP Morgan's private banking and wealth management. But one day he decided to give it up because he wasn't happy with the type of impact he was making in the world and more so because he knew that he wanted to travel the world and create his impact. To date he attributes the person he is to his traveling. But why would he leave the current mainstream societal definition of success?
Because, Ralph Waldo Emerson was right.
"The mind, once stretched by a new idea, never returns to its original dimensions."
After backpacking across almost all the continents over the last seven years, couchsurfing from country to country and making new friends along the way, Orcun realized that we could utilize materialism to even things out a bit more in every corner of our planet. He decided to do something simple yet different on one of his backpacking trips to India.
He packed all the extra toys that his nieces and nephews were not using and gave them to children he met along the way. He took a photo with the children and sent it to his siblings who were then stunned by the emotional journey encrypted in this singular gesture. He captured my attention and is now capturing the attention of the startup community.
"My little nephew could not believe seeing his UNO card game becoming the most important attraction in a boy's school. My mother's Teflon pan being used by another mother of an Indian family. And finally my sister's clothes being worn by young women sending her back a smile."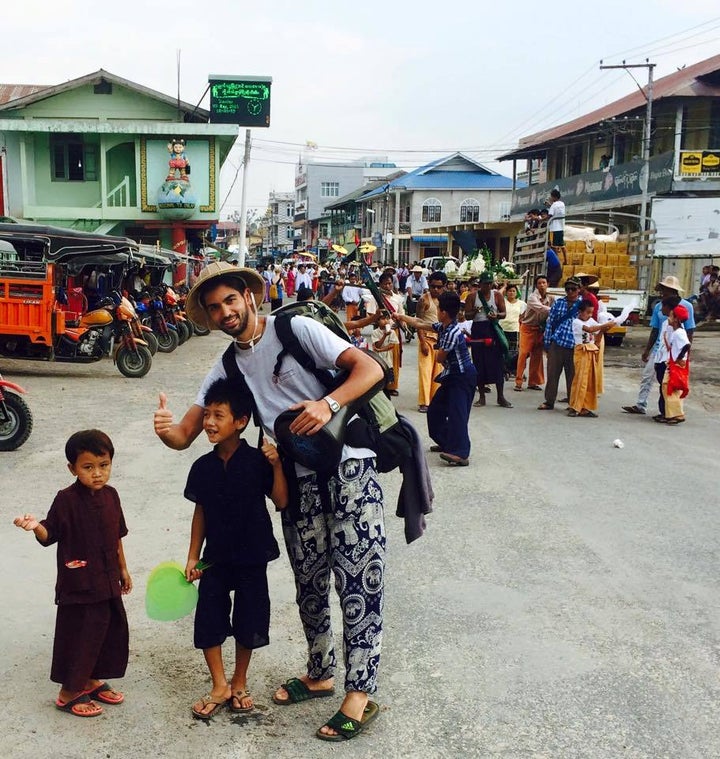 I asked him to tell me more. In his very unassuming, convincing manner, he said to me,
This was the start of a life long mission to create a sustainable way of charitable giving. And from that trip GLONATE (GLObal + DoNATE) was born.
"So I wrote a white paper about a new disruptive way to donate and create emotional stories with impact. A paper that carried out a new dimension no one ever thought about before! I developed a donation chain that connects donors with remote recipients through travelers around the globe. A donation chain that primes on digital participation and that could have an unbelievably powerful effect on changing peoples' lives – called glonate.org."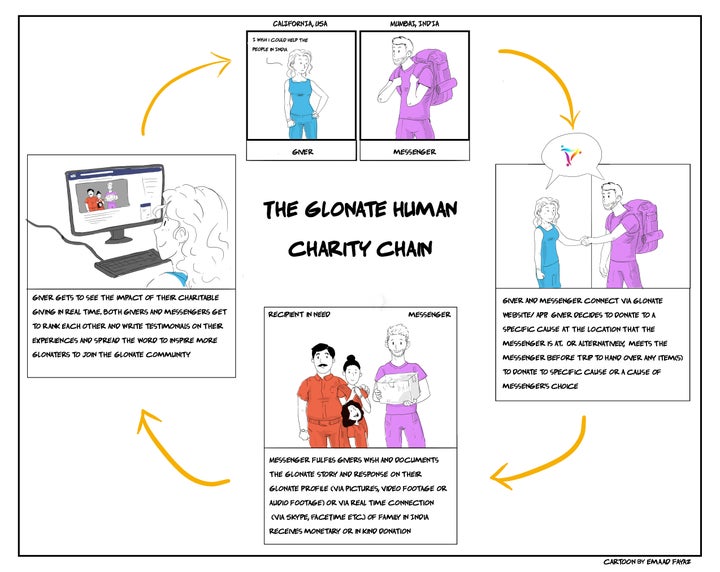 I met Orcun at this chapter of his story.
But the story doesn't end there.
The realist in me pondered how transparent the process would be, how efficient the supply chain of donations would be, and what precedents of colonialism and neoimperialism this social venture would perpetuate. And to every one of my concerns he had concrete data and evidence from pilot studies and a master's thesis to reassure me.
After all, he was not just a kind idealist. He had seen a pattern, hypothesized a possible reason, crunched the numbers and proven his hypothesis.
"Think about the fact that you have your own profile and can instantly see to whom your money or good is going and who delivers it. You open the app or website and you can see all the messengers out there travelling around the world, witnessing social inequalities and you can connect with them instantly, transfer your donation and become part of the life story of another human being. And think about the fact that we could be solving the biggest challenge in charity i.e. trust because people can see the value of their money in real time. They can even Skype or Facetime their recipients. To top it all, you can rate your messenger publicly which gives him a social currency to next time deliver even bigger donations next time. And throughout this entire process, there is an intricate human donation chain connecting the giver - messenger - recipient in need with a wealth of life experience. And maybe one day we can become the largest donating endeavour in the world, enriching people's lives in a way that hasn't been tapped before."
I couldn't agree with Orcun more.
I knew what I wanted to do for my next birthday; start up a GLONATE birthday bash where I can divert my birthday gifts from my friends and family into GLONATE stories in the making.
You don't need to have all the money in the world to travel and make it a better place. You can be sitting in Brooklyn or Singapore and decide to forgo your chai latte to help a woman in Cambodia pay for her first sewing machine through the hands of a traveller who is exploring Cambodia at the moment. The beauty of globalization from banking to communication can be maximized to streamline goodness. That's exactly what Orcun has been planning to create - a community dedicated to this type of humanity both online and offline.
After accumulating miles of adventure and armed with a solid background in finance, Orcun decided to pursue his master's degree to first prove or disprove his hypothesis of the idea of the world's first transparent story giving platform that connects donors with messengers and recipients. Could he build a system of charitable giving that primes on active participation between donor and recipient and is transparent and minimal in transaction fees?
In the months that followed, we were in touch on WhatsApp. He finished his Masters at this point and even before his convocation ceremony he took the first flight back to India to get GLONATE up and running. He wanted to create the engine for this phenomena of giving, right where it was needed most. He moved to Bangalore and started connecting with college students and young graduates who he thought would resonate with his idea.
If there is one thing Orcun has that many people may not have or use, it is pure uninhibited guts. So it was no surprise that he just walked into the Indian Institute of Management (IIM), looking to connect with any interested bright minds who may be able to aid him in creating this platform. He ended up spending some nights in the student dorms with friends he made on this visit. With no authorization to be on campus, he was asked to leave by the security staff, and later taken to the Dean to plead his case and to tell him his idea, but he was asked to leave.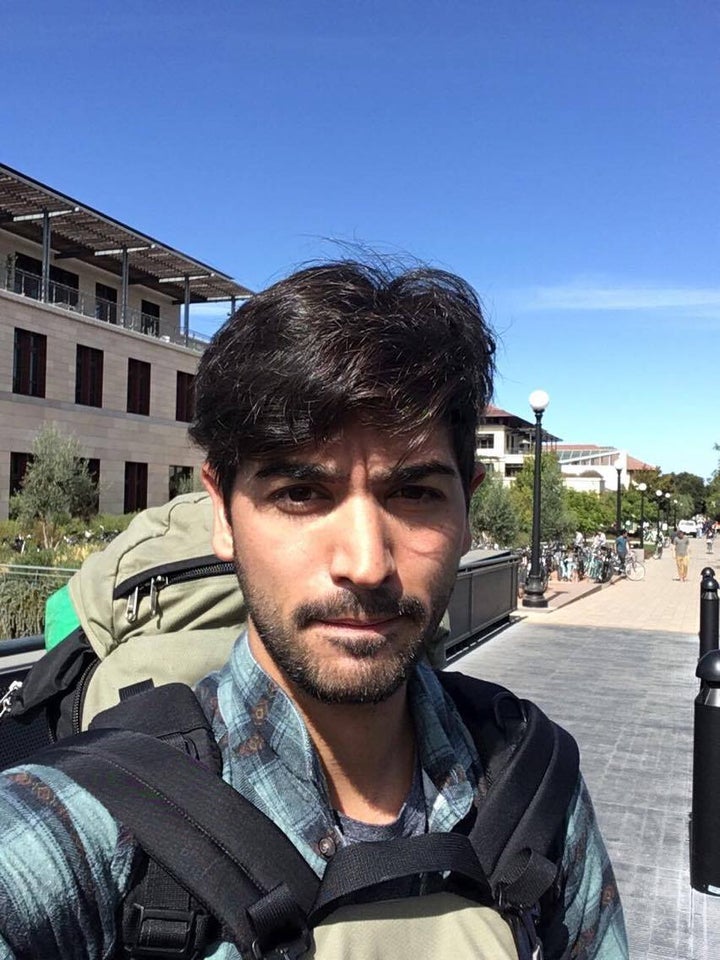 In one of his messages to me he said,
"And there I was. With my backpack, all my stuff and with no hope. It was dark and I started to become a little paranoid with what had just happened. I was tearing up, and by the time they took me to the gates and they closed behind me, I was left completely alone. My tears didn't stop. A tuk tuk driver approached and saw me lost and with no energy. I couldn't think of anything any more, I just told him the story again from the beginning and thought he would probably anyway not understand the slightest thing about a donation platform. But I was wrong. He did. This guy put me in his tuk tuk, drove me to a bus stop, and talked in his local language to some locals who were standing there. I don't know what he told them. But he was looking at me, not asking for any money, and saying: "This is India, don't start losing hope. We are your friends! The crowd at the bus stop then smiled at me, made me some space at the bus, giving me water and crackers. It was as though they all understood what I was going through and what i needed. They told me, "We are bringing you to a place, called Uniworld, a place in Electronic City where you could live for the next month, easily for cheap, and connect to people and start over again!""
And as he narrated these daily occurrings to me, updating me with the details, it felt like a movie of an underdog on the brink of success playing before my eyes.
Orcun's last trip to India was an example of everything that can go wrong when you're on your way to make things right in this world.
He returned from his trip, recovering from his food poisoning, but armed with a wealth of knowledge and life experience on what not to do to take GLONATE further. So of course he booked a one-way ticket to San Francisco because that's what you do when your passion interlocks with your purpose.
After all, magic happens when you don't give up. The universe always falls in love with a stubborn heart. I think I read that on Instagram and with Orcun I've seen it play out in his life.
His journey to America was not any less entertaining or enthralling than his trip to the East. He updated me with a voice text that said,
"So the U.S. Immigration stopped me because they saw all the stamps on my passport, and were wondering what I was doing here. After 3 hours of an unbelievably intensive security check at the passport control, checking my entire background, testing for potential explosive material and going through all possible documents, the police officer finally said: "So you are Turkish, grew up in Germany, studied in Portugal, have worked in the U.S. before, currently are a nomad, you've lived in Russia, and you say you went to Israel to visit a friend in Palestine while you stopped by in Ukraine? You have a laptop with you that has a Japanese keyboard and you are expected to start working in Switzerland while living at the French border. What kind of life is this?". I answered "Yup sir, this is just the beginning.""
Days later he had mingled in the tech circles at UC Berkley and Stanford whilst couchsurfing his way into the Silicon Valley.
And I got yet another update.
"So you know I took one way ticket to Silicon Valley right? And I have been surviving with literally little to no money. I've decided to live on $250-$300 a month in San Fransisco, which I know is crazy. I get my shelter from couch surfing where I get to meet incredible authentic locals in the area, who have been very excited and helpful about my journey. Even though they themselves are going through an insane housing crisis. I get my food by going to free hackathons to eat there and in return provide them with tips how to present better. I get my transport with free Uber and Lyft rides after asking my friends to sign up for the free promo codes. Sarah, it's so crazy but so real. And at all these events that I manage to get myself into, I network with people from all walks of life and people are listening and interested in taking things forward.And sometimes when push comes to shove, I have to find ways to sneak myself into events I cannot afford to get into or even sit in the toilet of the expensive CAL TRAIN to make it to my next meeting in the bay area. It might not be the most comfortable way, but if there's a will there's a way."
I was elated for him. He was making his day dreams come true. Then one night out of the blue I got a call of epiphany. He had had a realization.
"Sarah, you know what, for a long time I would share my idea with people I met but I would still be scared that it could get hi-jacked. I would get asked what is in it for me and how it can be made profitable. And today I was asked the same question and I finally answered it. I want the world to know what GLONATE is, I want Zuckerberg to see its potential and incorporate charitable giving on Facebook. I want it out there and I want to revolutionize the way we give. We have all the social platforms to share these stories of humanity. I think the world is ready are ready for the KABOOM. And I want you to write out my story."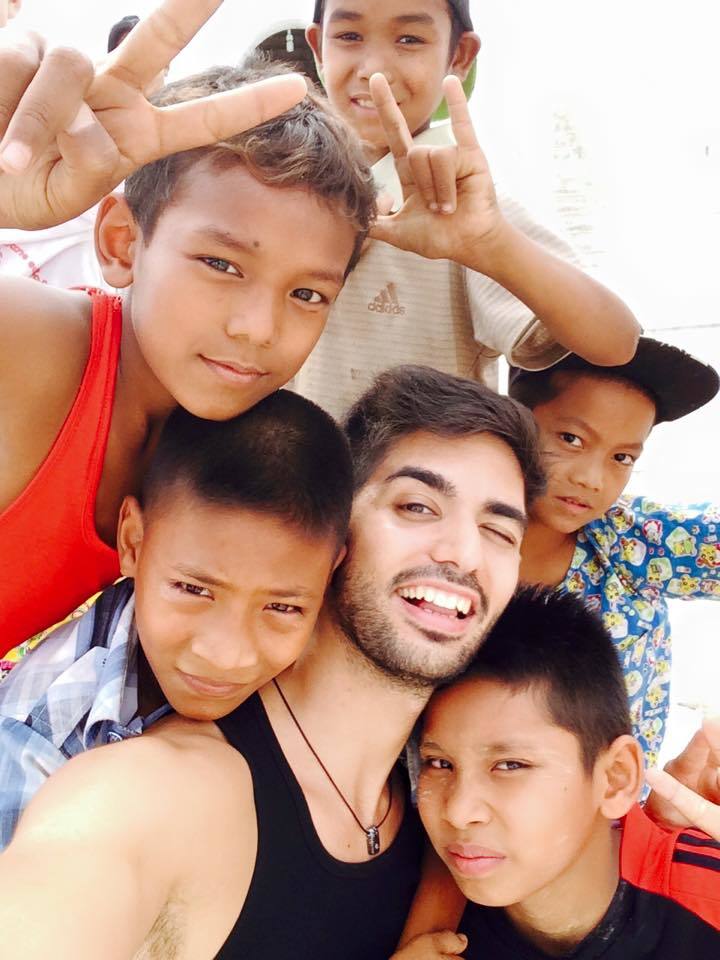 This is why you're reading this.
Because sometimes we need Orcuns in our life to bring us back to what actually matters. And right now the world needs more of Orcun than we can ever imagine. Right now the world needs a German boy of Turkish origin immigrant parents, to tell us how we can give better and live better.
Because right now as we remain inundated with numerous hateful acts across the globe, we need to seek comfort in the fact that at the end of the day, we can trump hate. Kindness over hate. Intelligence over hate. Goodness over hate. Empathy over hate. Hope over hate.
Good news needs to outdo the bad news. Maybe this story will reach Mark Zuckerberg or Sheryl Sandberg or any other influential human in or outside the Valley who will see the potential that kindness and giving invokes. Maybe Orcun will be asked to give a TED talk on his incredible journey. Maybe you will want to join him to set up a team and create a social enterprise. Or maybe you will be inspired to reach out to Orcun before your next trip aboard and ask him how you can become part of the GLONATE community. This is just one guy's take on humanity, but one that I hope will inspire thousands to reevaluate what it is to never take more than you give in the circle of life.
To me the beauty of Orcun's vision and mission is that anyone from any part of the globe at any time can become a giver, messenger or recipient of a material or monetary good that can change lives. Regardless of the math you learned in school, when it is about an act of humanity and giving, through this messenger (i.e. traveller/backpacker), both the giver and the receiver in need in any act of kindness are united to as one.
So, always remember that in the equation of humanity, one and one is one.
Let me leave you with one thought.
Anti-establishment will come in all shapes and forms with my generation. It may not start with a candidate or even at parliament. It may not look like anti-establishment until you take a moment and analyze it. It may not look feasible and will be labeled as idealistic because of a deeply stained social fabric. But it also won't backdown because, "it is our choices that show what we truly are, far more than our abilities."
This conscious choice has already been made. And it has spread among the hipsters, the yuccies (young urban creatives), and the social entrepreneurs of my generation who don't fancy sharing a bed with large corporations.
Because believe it or not, it is always in times of global social and economic adversity that innovation and creativity become the rebels of change and move us all forward. That is the very success story of human life on our planet.
"There will be a time when we must choose between what is easy and what is right."
The time for Dumbledore's Army is right now. And it has already started recruiting.
Mark Zuck, watch out for this guy. This disruptive Donating Backpacker is in your valley and (although he may only have a 3 month visa in the U.S.) his idea for humanity and active citizenship looks like it is here to stay.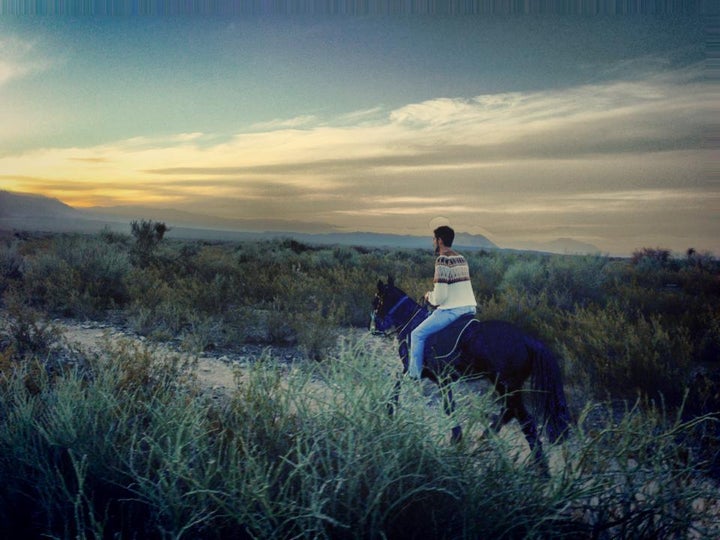 If you read to the end of this story and thought it was fiction, it's not. It's the type of reality we need to crave for — more.
Orcun, onward and upward my friend.