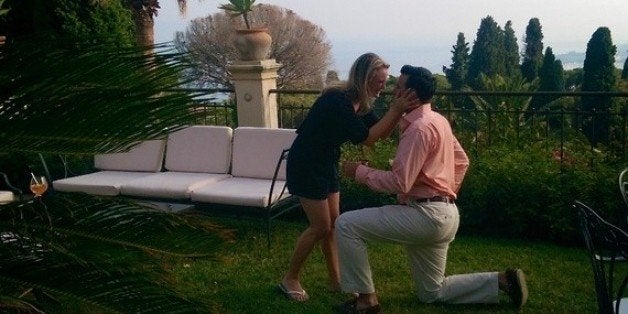 My baby girl, Kaitlyn, was born, it feels like... two minutes ago.
She called my wife and me with the news that she's engaged.
It's to Jimmy Little, an absolutely fabulous young man from Short Hills, New Jersey that Kaitlyn has been dating since their college days together at SMU.
I thought wedding bells were in the air about a year ago when I was back traveling in New York (where he was working at the time), and he invited just me to some swanky private club for a drink. I kept waiting for the big question to come up.
I figured he looked across the table at me and imagined all gagillion of the Dunne relatives that he'd be marrying into -- and how they'd probably welcome him in the family by tackling him, pinning him down good and giving him a good old-fashioned wedgie or something.
Fast-forward to a week ago.
Jimmy Little invited me out to dinner again -- this time at a snappy restaurant in Brentwood, California.
When I got there, he was all buttoned up in a suit and tie -- and we had the normal early dinner-table chit-chat.
Then he looked at me, and said he had something to talk to me about. About how much he loved my daughter. About he couldn't imagine living his life without her.
And he asked me for my blessing for her hand in marriage.
I pulled a sealed envelope out of my pocket that had on the front, "Open only on a very, very special occasion."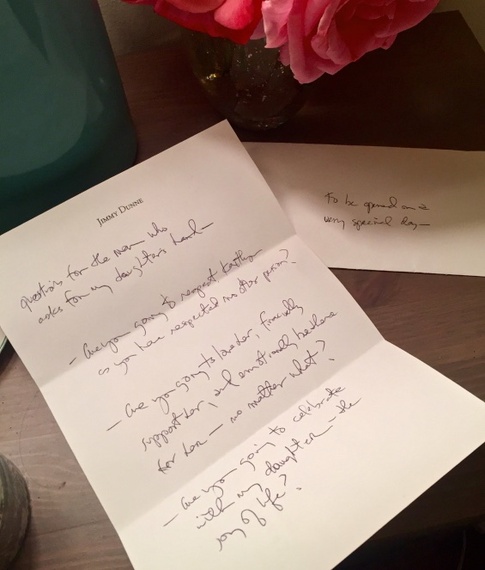 As I opened it, I told Jimmy I had three questions for him. I read from the note...
"Do you promise to respect Kaitlyn, more than you will respect any other person in your life?"
He looked me in the eyes and said, "I will."
"Will you love her and financially support her and your family, through the twists and turns and ups and downs of life?"
And I asked him, "Will you promise to celebrate with my daughter a joy of life?"
He said, "I promise I will."
But, the truth is, when I was looking in his eyes, I didn't see him. I saw her.
I saw her cuddled in my wife's arms on the day she born. I saw her skating around a rink as a little girl, lost in the music. I saw her confidence in a grade school graduation speech. I saw her looking at me in her dorm room in college on her first day.
And I saw her on my arm coming down the aisle in a church.
Then I told him my wife and I were honored to give our blessing.
Jimmy and Kaitlyn were heading a few days later to Sicily -- for the wedding of two of their dearest friends.
On the first night there, Kaitlyn was getting something from their shared piece of luggage in their Sicily hotel room. She spotted a wedding ring box hidden in the bottom of the suitcase.
She said her heart stopped -- and she literally stepped back from the suitcase -- just staring at it. Do I open it? Do I pretend I didn't see this? She couldn't help herself. She's her mother's daughter. She opened the box. Whoopsie.
It had two of Jimmy's baseball cuff links. Now she was absolutely positive he wasn't asking her on the trip.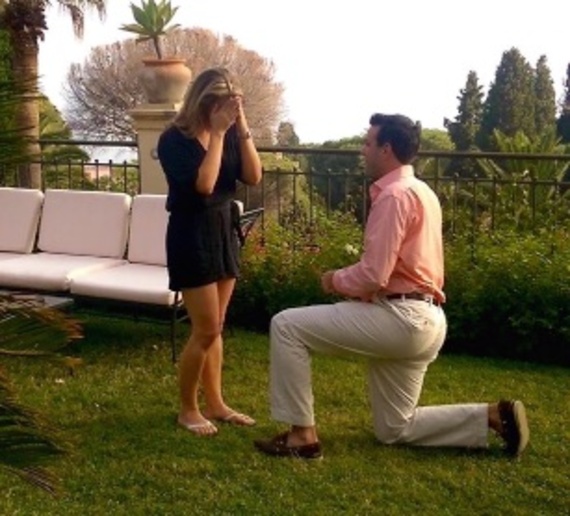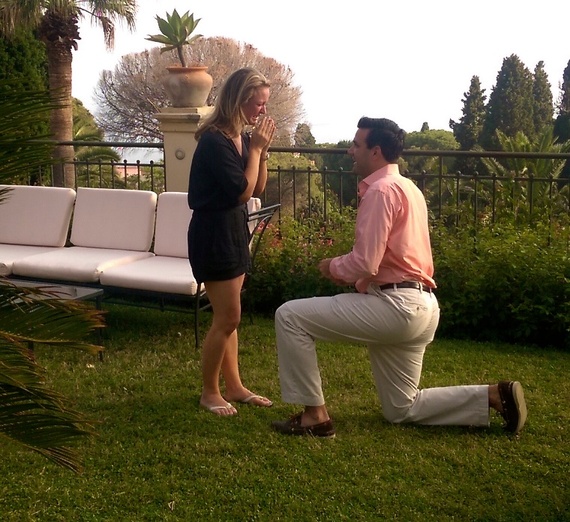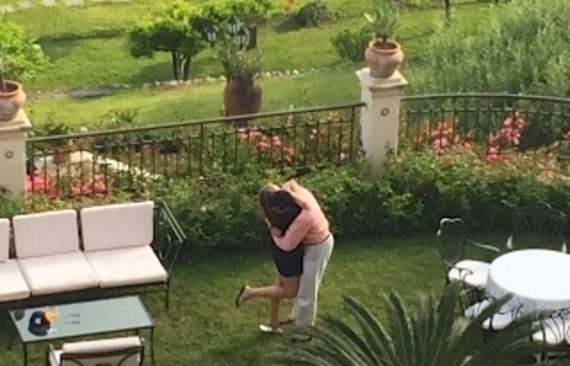 The day after the wedding, Kaitlyn found herself standing alone with Jimmy in a stunning Sicilian garden on the hillside of a breathtaking hotel -- as the sun dropped into the Mediterranean waters in the distance.
Jimmy took both of her hands so that Kaitlyn was looking right at him. Without words, she knew, in that moment -- what was coming. A sea of tears poured from her face before he said a word.
Jimmy got down on his knees -- and with a warm, aqua-blue sea of promise and adventure and possibilities over his shoulder, Jimmy offered her a ring and asked Kaitlyn if she would marry him.
The picture that tore a hole through me is the one with Kaitlyn with her hands over her face. In that moment, I can see her realizing how everything in the rest of her life would change. And what she was fantastically welcoming in her life, and what she was forever letting go of.
Many, many, many moons ago I wrote a song right around the time Kaitlyn was heading off to her first day of preschool.
It was like yesterday being on my knees in that school hallway -- looking in her frightened eyes, as she clutched my hands not to let go -- so afraid to walk by herself in that classroom -- and into the first day of a new stage in her budding life.
For me, the love for a child is my life's absolutely unexpected surprise. I never possibly imagined the depth and richness and pain and exuberance that you could feel for a child.
And how her happiness is my happiness, and when she hurts... I hurt.
Three powerful, three beautiful words...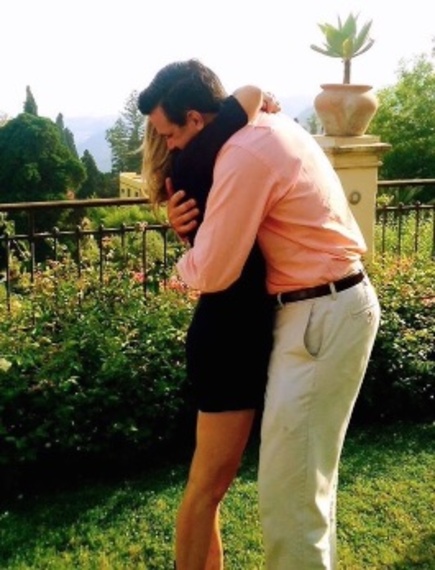 Related