The actor may have already had a run on Broadway playing Young Simba in "The Lion King," but since he's been Lucas Sinclair in Netflix's "Stranger Things," everything the light touches is his kingdom.
Now that he's "considered a celebrity," as McLaughlin puts it, the actor says he can't even go to the store by himself anymore, which is kind of a bummer. Regardless, he chooses to focus on the positive. McLaughlin tells HuffPost he's still the same person he always was, and perks come with the show's popularity, too.
In addition to an increase in Instagram followers, McLaughlin now enjoys some exclusive experiences. The actor recently chatted with us on the phone from Los Angeles, where he attended a Gameplay Premier Event For "Destiny 2," an upcoming first-person shooter video game, and became one of the first people to play the new title.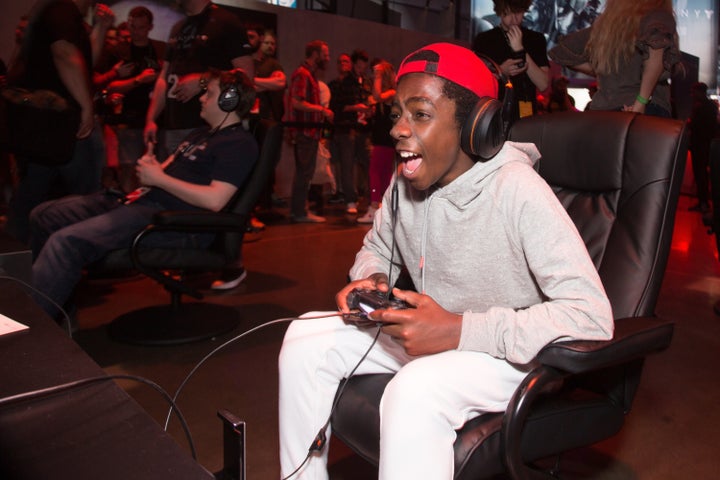 So what is it like playing "Destiny 2"?
"Destiny 2" is a lot different than "Destiny 1." There's a lot more to do. There are more worlds, more powers, more characters, so that was definitely awesome.
What else did you get to do for the event?
I came into LA for that, and I'm actually headed back home to finish filming Season 2 of "Stranger Things."
Wow, no way. So you're still filming?
Yeah, we haven't finished it.
What did you think what you saw that big monster in the teaser for the new season?
I didn't even know what that was either. When I saw that, I was like, "What the heck is that?" I was like, "Um, there is something I do not know about the script." So that's definitely good because it makes my reaction even better — for me to have a real reaction. I have no idea what that is.
We talked with Finn Wolfhard (who plays Mike Wheeler) over email, and he said Season 2 might be even better than Season 1.
I think so, too. But then again, you never know because there's always that one person that's not gonna like it. But in my opinion, I think so. I think Season 2 is a lot different. And it's gonna be better and darker, and you get more into the characters instead of like last season, so that's the good part about it.
Will we learn more about your character, Lucas?
Yeah, you learned some stuff about Lucas last season, but it came off weird because we didn't dig deep into him, but definitely know that there are changes because of what he experienced last season ... there's, like, demogorgons and stuff from other dimensions. So that's definitely something. Yeah, you'll definitely dig into Lucas this year.
And we already heard you and Gaten Matarazzo (who plays Dustin Henderson) might have the same love interest.
It's funny, because of course Dustin and Lucas would like the same girl because they're best friends. They always argue all the time. It's cool.
Everyone credits Eleven with destroying the Demogorgon, but do you think Lucas deserves some credit?
I feel that Lucas distracted the Demogorgon. I feel like [the Demogorgon] wants Eleven in that scene. Lucas was distracting that monster, and he had a lot of courage to shoot that monster with a rock, so I feel like Lucas did a part of it. He was willing to protect his friends, so I feel like he should get more credit.
This interview has been edited and condensed.
Before You Go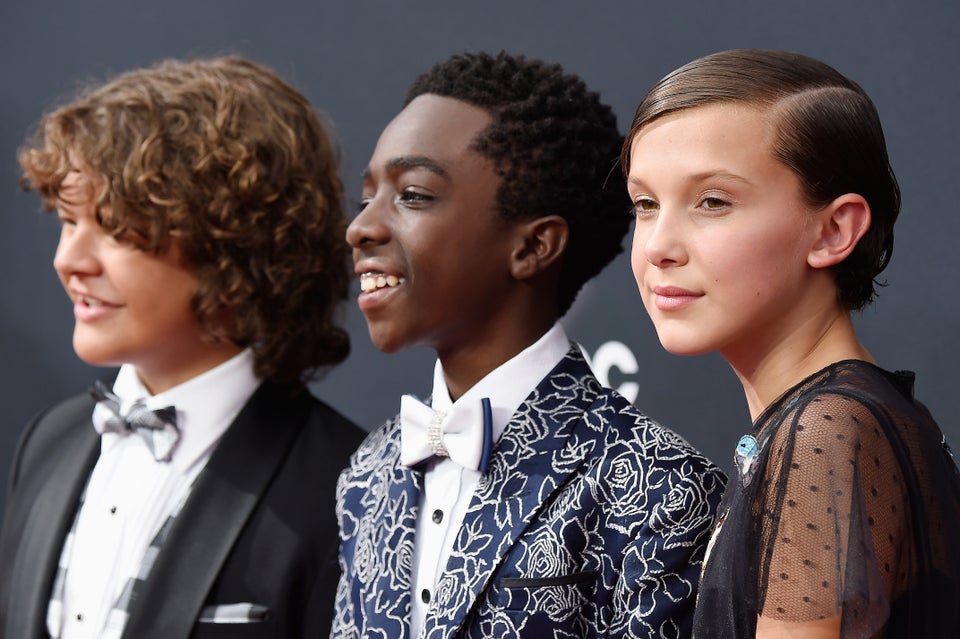 The "Stranger Things" Kids At The Emmys
Popular in the Community