Things are getting "Stranger" on "Lip Sync Battle."
In one of the clips, Mike Wheeler actor Finn Wolfhard channels his best Weezer by lip syncing to "Buddy Holly."
In another, Lucas Sinclair actor Caleb McLaughlin does his best impression of "Lip Sync Battle" host LL Cool for "I'm Bad."
The upcoming battle, airing Thursday, May 25, will feature four of the stars from the Netflix show ― Wolfhard, McLaughlin, Gaten Matarazzo (who plays Dustin Henderson) and Noah Schnapp (who plays Will Byers) ― all battling it out for lip syncing glory.
The actors discussed their upcoming performances in pre-show interviews, below. We're just glad they're better at fighting Demogorgons than they are at talking trash.
"Lip Sync Battle" with Finn Wolfhard, Caleb McLaughlin, Gaten Matarazzo and Noah Schnapp airs Thursday, May 25, at 10:00 p.m. ET.
Before You Go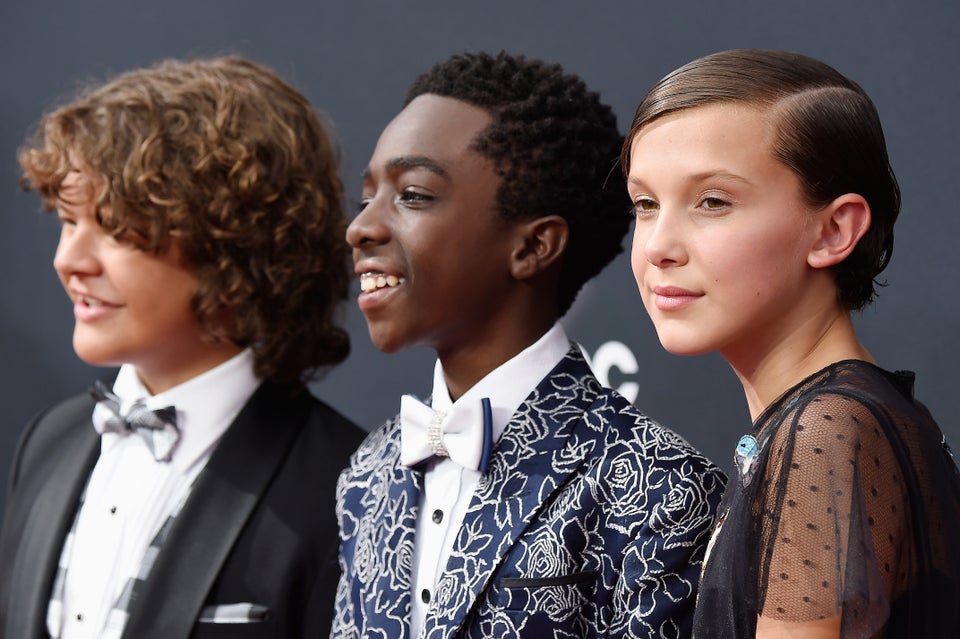 The "Stranger Things" Kids At The Emmys
Popular in the Community