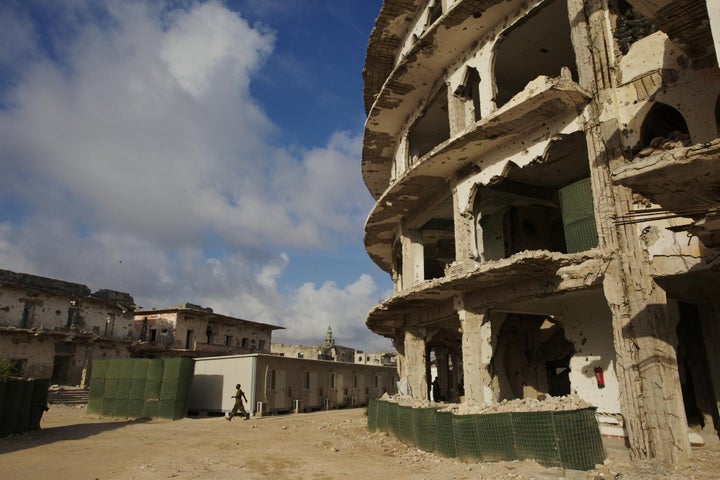 The appalling attack in Mogadishu on Saturday should remind the world that nearly every horror blighting humanity can be witnessed right now, all at once, in Somalia.
Whether it is natural disaster in the form of drought, or man-made crises such as famine and the consequences of climate change, extreme poverty, disease, violence, extremism, inequality, and weak institutions unable to deal with these challenges, each one is all too familiar for Somalis. Despite it all, the people remain resilient.
I weep for the hundreds killed in Mogadishu, for the thousands touched by this crime, and for the millions of Somalis who have suffered from years of violence and instability.
The tragedies Somalis face do not have their origins in Somalia alone. The country has been subject to almost continuous foreign intervention. It has seen boots on the ground and drones in its airspace, and it now witnesses regional and international governments queuing to carve up its strategic assets. While Turkey mobilised medical aid, some more fair weather friends who are quick when it comes to setting up ports and bases were silent when assistance was required for the victims in Mogadishu.
Foreign and international intervention - from Ethiopia, the US, AMISON and UNSOM - has too often been driven by narrow and selfish political interest and short-termism. Somalia faces grave economic, security and governance weaknesses. It cannot address these problems without assistance from outside, but neither can they be solved if fixes are directed by foreign powers.
Solutions that will work for Somalia must come from within. This will require Somalia's institutions to be resilient against the corruption and infighting that remain so prevalent. It will need an end to the posturing and positioning at municipal and provincial levels that undermines central government.
Even in a country that has witnessed as much suffering as Somalia, Saturday's atrocity can be a wake-up call. The consequences of people failing to to work together, failing to build peace, failing to build strong institutions, became all too real again in Mogadishu.
In an instant, the future of over 300 Somalis was wiped out on Saturday, and the lives of the many more people affected were left irrevocably scarred. Those of us left have a duty to end the scourge of corruption and weak leadership that have contributed to this and many more tragedies. We must also demand the support of international institutions like the UN, the African Union, the IMF, the World Bank, and foreign governments to help us in this cause, rather than helping themselves.
Somalia's people have shown great strength in the face of disaster. Their resilience hints that grief for the victims can ultimately give way to hope for peace and stability.
Related
Popular in the Community