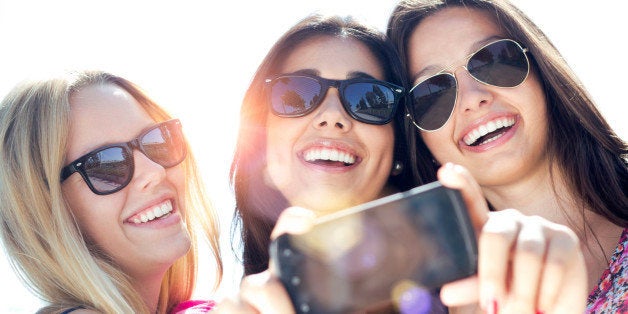 It's so easy to get sidetracked by the future and wish your life away. It seems like we are always waiting for Friday, for the summer, for the next big milestone, while missing out on the present. I think many of us look back on our lives and wish we lived in the moment a little more.
As I sit on the verge of 26 I am starting to see things a little clearer. I see 30 knocking on my door, while 21 is still there reminding me of my youth. I feel the effects of "adulthood" on my body, and I miss being invincible and resilient. I think the downfall of us millennials going through our early to mid-twenties is that we don't appreciate what we have while we still have it. There are so many things we have to be thankful for. Being young is not always a curse, in fact, it gives us our power.
I don't remember what it feels like to wake up from a night of drinking, and feel like a human still. In fact, that is one of the many reasons I don't drink anymore; the three day hangover is not worth it. If I could go back in time, I would cherish the bounce back rate I had, when I had it. I would tell myself to really enjoy the time I had to let loose and have some fun while I still could.
I never really understood what older people meant when they talked about their waning memory. It seemed weird to me that memories could become hard to hold on to- even at the young age of 30. Now, I can hardly remember what I had for breakfast this morning. While I still have my great memory most days, there are some days that I am surprised I made it out the door in one piece. When I was just starting my adult life, I had a much better memory. I could remember what color shirt I was wearing a year earlier. Enjoy your memory while you can, before you feel like you are losing your mind (along with your keys) constantly.
Another long lost memory of mine is my perfectly un-wrinkled skin. I thought maybe I would be one of the lucky ones who never got a crease in their entire lifetime. I was wrong. So wrong. Let's keep in mind that I am only halfway to thirty, and I am already seeing the wrinkles coming. No, I do not have full-blown crow's feet yet, but it won't be long. I do have a prominent "WTF" crease, however. This is the well-known crease you get in between your eyes from constant scowling- my fellow sisters with resting bitch face feel my pain. I used to scoff at anti-aging creams, but now they have become a necessity. To all you who still have hope: take care of your skin while you still can, and for God's sake, quit scowling!
There was once a time where I could cut out carbs for a few weeks and lose 20 pounds. That time is long and gone. Although I don't miss treating my body the way I used to, I do miss being able to shed a few pounds easier. As you get older you have to put more thought into your nutrition and health, because what you eat has way more of an effect on you than it does when you are young and vibrant. Watch what you eat now, because you don't want to end up screwing up your metabolism as you get older.
I know I'm only at the start of my aging journey, but I have gotten a good glimpse at what the future holds. It's not all bad- my life is ten times as amazing as it used to be and my values have changed completely. I am not trying to scare you of getting older, but just reminding you to enjoy your life while you can. There are many advantages to being young, so cherish them! One day you will be afraid of drinking, forgetful, and stocking up on anti-aging cream while looking back on your younger days with fond memories. Don't forget to live in the moment and take life one day at a time.