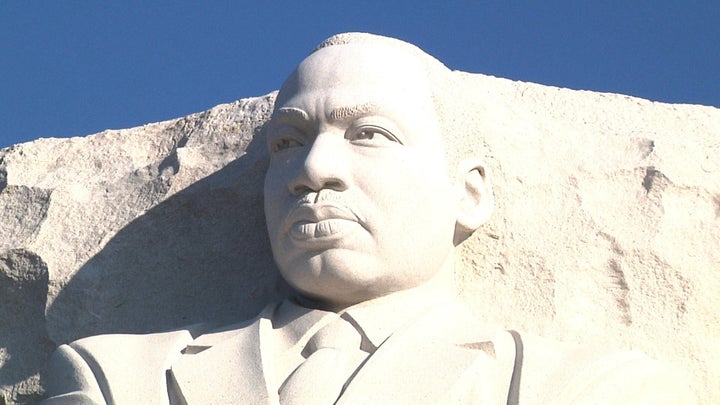 Today, when the term "civil rights" appears to be an old-fashioned concept and the ideology of post-racialism penetrates the minds of many Americans, it is only proper to pause and recognize moments in history that remind us not only of how far we have come, but of how the fight for equality still continues.
I was born in 1936 and raised in Altamonte Springs, Florida. I remember clearly the day the Supreme Court decided Brown v. Board of Education in 1954, which ended school segregation in our nation. I was beginning high school then and had to ride a bus for three hours every morning to get to the all-black Crooms Academy High School in Sanford, Florida. With this landmark case, we saw the start of a social transformation in our country.
I also remember almost exactly 10 years later on August 28, 1963, when the March on Washington took place and Dr. King delivered his historic "I Have a Dream" speech. Although I was not there that day, the impact of his message still resonated in me as it did in persons of color across the nation. This event is often seen as the definition of the Civil Rights Movement. His words served as a call to action and marked the beginning of a long road to justice and equality that we still are traveling on today.
In 1964, the year after the March on Washington took place, I made my first trip to the City of Fort Lauderdale. On my first night there, I went to check into a Holiday Inn and was refused a room. I never intended to become a "civil rights lawyer," but I have always been serious about what I believe in. The next day, I sued them and the headlines of the local papers read: "Negro Files Lawsuit Against Holiday Inn." Within weeks, the State Division of Hotels and Restaurants agreed to integrate hotels countywide. It was pioneers like Dr. King that inspired me to fight for my own rights and eventually the rights of all Americans as a member of the United States Congress.
The commitment to nonviolence gave the civil rights movement great moral authority and I am proud to have been a part of it. As we celebrate the unveiling of the Martin Luther King, Jr. Memorial, let us be inspired by Dr. King's teachings and remember that the fight for freedom continues for many Americans today. The March on Washington was exemplary of the long hard fight for equal rights in our country. Positive change is produced by active and committed citizens, like the grassroots activists of the Civil Rights Movement. While the fight for equal opportunity is not over, I know that with continued participation from the American people, our nation will come closer to becoming a truly fair and just democracy.
Our country has changed much since Dr. King's monumental "I Have a Dream" speech. This memorial serves as a reminder that we all have the ability to make a difference in our country and throughout the world in the fight for equal rights under the law. It is with great pride that I commemorate the dedication of the Dr. Martin Luther King, Jr. Memorial and commend the black pioneers of the past, present and future for their leadership, and steadfast courage.
Calling all HuffPost superfans!
Sign up for membership to become a founding member and help shape HuffPost's next chapter