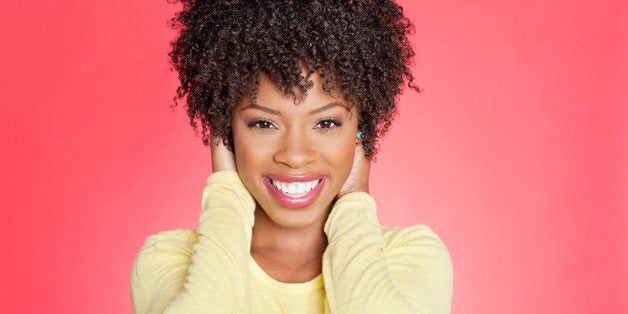 Rihanna has this free spirit about her. A spirit that says, "I don't care about the risks and I don't care what you think about me." Someone who boldly walked the red carpet in a sheer Swarovski bedazzled gown said her only regret was not wearing a bejeweled thong makes bold choices in her style with many times opting to showcase parts of her birthday suit. As she continues to rein the charts, many people think she juggles the hearts of many suitors including Leo, Drake and Travis. We seem to think her love life is like a Shonda Rhimes sex scene. Is it the lyrics to the songs or the rhythmic winding of her hips in her videos that presumes that she has a purse full of boy toys? Or is it the way she pouts her lips in a photo?
"It's interesting to see Rihanna being used as the poster image for the sexually liberated, single, carefree black woman. Because many black women can fit that image, but for some reason we still want and love to choose certain types of black women and images to represent certain parts of black female liberation," shared The Fed Up Black Woman.
Although Rihanna seems like a poster child for black female liberation, I don't think she or any of us are truly free to be who we are. I don't think we are truly free to be women who can wear what we want, women who can choose a career over marriage, or women who can explore their sexuality the way they want too. Recently there has been much talk about women's bodies, what they do with it and the reputation that precedes it. There's been talk about how revealing one should be and there's also that thing called slut-shaming that's happening. The age-old assumption on how revealing a woman dresses correlates with how loose she is in the streets. Whether you agreed with Amber Rose's recent comments on body shaming or whether you shared Ayesha Curry's sentiments on saving some skin for your man, neither woman's opinions about their body is wrong. Why because it's their body!
Tamara Winfrey Harris' Cosmopolitan article, What We Get Wrong About Black Women's Sexuality explore the misconception of being sexual liberated in our community. She spoke with several women who revealed their thoughts on how men approached them or made assumptions about them based on how their body was shaped and what they wore. Assumptions that were created based on stereotypes that have lingered for centuries.
It's one thing to see other people ridicule and judged, but when black women and black men do it to other black women it's concerning.
For me it was endearing to see Beyoncé on her first cover post-pregnancy in a mini crop top and bikini bottoms gracing GQ as world's sexiest super mom. If you have friends who are mothers then you know their bounce back struggle. Beyoncé isn't the first mother to make motherhood sexy, but it's nice to see women continuing to slay with a baby on their hip. To this day people make their disapprovals on how she dresses on stage."That's not how a mother should look!"
And on the other hand women dragged Ayesha Curry through the mud when she suggested that she likes to save her goodies for her husband. There's something so rare about being a woman who can be sexy without being revealing. Nowadays it seems like a talent, but it's really not hard to do. There's nothing wrong with keeping the goodies in the jar. I can only imagine how many pearls were clutched when Oprah and Shonda Rhimes sat down and discussed why they decided that marriage wasn't for them.
I think to rid us of the misconceptions that other people have on black women's liberation is to stop trying to define what it looks like. We are not all the same and the judgment we pass on each other helps perpetrated these stereotypes. The true key to being liberated is to not let others dictate what we can and cannot do with our bodies and ultimately with our lives.
REAL LIFE. REAL NEWS. REAL VOICES.
Help us tell more of the stories that matter from voices that too often remain unheard.