In cooperation with our longstanding partner, Crowdrise, The Huffington Post is celebrating its 10 year anniversary by focusing on the promise of the next 10 years ahead. We're highlighting causes that are near and dear to our ethos -- causes where we believe meaningful strides can be made in the coming decade -- and empowering readers to act and take part. Join us!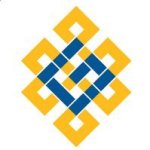 By Jane Kolleeny
Jane Kolleeny serves as the Retreats Director at the Garrison Institute. A long-time practicing Buddhist in the tradition of Chogyam Trungpa Rinpoche, she is one of the founders of the Westchester Buddhist Center which meets at the Eileen Fisher Headquarters in Irvington, NY, where she teaches classes on Buddhism. She lives in Sleepy Hollow, NY, with her dogs and husband Derek.
"Generosity is revolutionary, counter-instinctual. Our survival instinct is to care only for ourselves and our loved ones. But we can transform our relationship to that survival instinct by constantly asking ourselves, 'How can I use my life's energy to benefit all living beings?'" --Noah Levine
Even for those of us who are spiritually inclined, it's hard not to see the world through the lens of materialism and consumerism. Each year, billions of dollars are spent on advertising telling us that something is missing in our lives, that we don't have enough. Everywhere we look--television, magazines, the Internet--we see images of exceptionally attractive people leading extravagant lives. We start to believe that these things are the norm and that our happiness is based on how we look and what we have. We're left feeling inadequate and wanting more.
Not only is this "not enough" attitude personally destructive, but our consumerist lifestyles are destroying our planet. Most of the environmental issues we face today can be linked to consumerism.
Because this is the world we live in, acts of gratitude and generosity are subversive. Gratitude is about feeling satisfied with what you already have, generosity is about giving what you have--materially and spiritually--to others. In order to give to others, you have to feel like you have enough. Acts of gratitude and generosity are revolutionary because they pull us out of the rat race. They shift our attention from what is missing in our lives to what we have in our lives.
So how can we practice generosity in a skillful manner?
Most religious and spiritual traditions place generosity at the heart of what it means to live a meaningful and enlightened life. The Perfection of Wisdom Sutras, central texts in classical Mahayana Buddhism, divide the practice of giving into two types: at the most basic level is the gift of material goods and at the higher level is the gift of the dharma, the teachings, the very possibility of a spiritual life. These second kinds of gifts--aimed at the elevation of human potential--are often dependent on material giving.
At the Garrison Institute, we both practice and receive generosity. We aspire to give generously to our community by offering ideas, trainings, programs, and practices that allow people to experience contentment, joy, resilience, and a sense of purpose in their daily lives. We are also on the receiving end of generosity from our community, whose support allows us to offer scholarships to those who might not otherwise be able to attend our programs. There is a beautiful reciprocity in this relationship.
One interesting aspect of the way that generosity is treated in those early Mahayana texts is that they treat the act of giving as if it is a practice of meditation. An act of generosity is thought to be a process of mental training through which the spirit of generosity is fostered. In other words, it's possible for us to train in generosity.
We can gradually transform ourselves into the kinds of people that give naturally, and, in that process, transform ourselves into people who feel like we have enough.
When we do this, the whole world benefits.
Popular in the Community