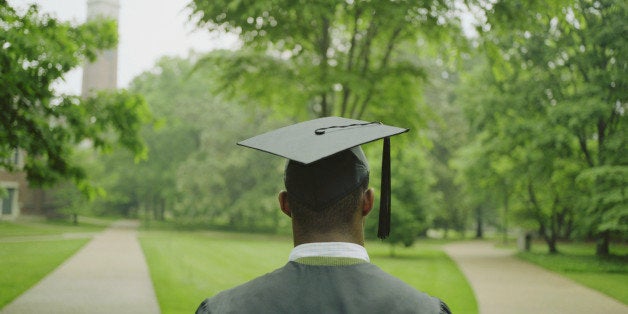 It was the spring of 2003 and I had decided to purchase my first home. I had a new job with a comfortable salary and a desire to establish myself more fully in the local university community. Single, I was venturing into the world of real estate alone - putting my house-hunting fate in the hands of a seasoned realtor. She had a strategy. And it worked.
The first property we viewed was a rustic, picturesque, and weathered old farmhouse on six acres of land. It had a history and a barn. How on earth would I furnish and maintain seven bedrooms, three bathrooms, two dens, a pantry, a laundry/mud room, four fireplaces, and the equivalent of a working farm? I could easily get lost in my own homestead.
The second house was positioned perfectly for a full view of the local lake. But it was a mess on the inside. In addition to the 20 visible repair projects, the owners were heavy smokers and the carpet was heinous. It had great potential, but I worried about investing all my available energy and money to upgrade the interior while working full-time. Could I handle it?
House number three was located in the heart of town, close to campus. Priced at the high end of my range, it had a terrific sun porch and a small yard. While I enjoy working with college students, I knew that I would need some distance from their late-night alter egos. My decision rested between the easy access to shops and restaurants, and my desire for privacy and escape during off hours.

Four. Unimpressive. A newly constructed, vinyl-sided ranch in a quiet neighborhood tucked away like a secret. I was becoming discouraged. The home I had always pictured for myself and my family was a classic colonial salt-box. This was not even close. On the upside, it was new, tidy, and would require little effort to get started. I would be the first owner. I could plant some trees and finish the basement. Not too strenuous. Not too spectacular.
Looking at property and shopping for a new home is weirdly similar to searching for a college. This summer, thousands of rising high school juniors and seniors will step onto college and university campuses of varying styles, shapes, and sizes for an initial visit. The search is on for "the one." But does it really exist? One way to find out is by working independently, without your own version of a realtor. Treat it like a "do it yourself" project. Here are four tips to help you enjoy the adventure and shape your preliminary list of colleges/universities:
Location, location, location. Urban campus? Sleepy little New England town? Access to mountains for skiing or to the big city for arts events? Explore the town. Eat at the local pizza place. Ask the right questions about transportation. Where is the closest airport/train station/bus stop etc. Consider the view outside your window. Where do you feel most alive - with trees and green space or concrete and sky scrapers?
Keep an open mind. Force yourself to visit a campus that you think is way out of your preference range. Go as far to the opposite end as possible, so you have a real ability to compare. Be a pioneer and find that one gem of a college to which nobody at your high school has ever applied. Also, if you've spent a lot of time at small colleges, then visit a large research university. And vice versa.
Check your bank account. This may involve an uncomfortable family conversation about the realities of college costs. Talking about money isn't fun, but it's necessary. Ask yourself some important questions. What will be your personal contribution to college costs? Is a part-time job possible? Are you prepared to graduate college with student loan debt?
Take a selfie. Seriously. Snap a solo on the main academic quad at each campus you visit. Fast forward to October of your freshman year in college. Can you picture yourself walking to class on this campus? Why or why not?
My realtor's strategy was brilliant. She showed me four very different properties, forcing me to examine my preferences and priorities. The long-embraced vision of the salt-box dream home in the perfect setting was challenged in constructive ways. All factors were considered and numbers crunched. In the end, I purchased the vinyl-sided ranch. It was affordable and manageable and well equipped. The lively little college town was accessible, but I had space and privacy and room to think, create, and grow. Because it was newly constructed, I could shape the landscape, paint the interior, furnish it, and make it my own place. It was a good match for me. And that's what the college search process is all about. Exploring a variety of options, finding a good match, and making it your own place to think, create, and grow. Safe summer travels!
Calling all HuffPost superfans!
Sign up for membership to become a founding member and help shape HuffPost's next chapter