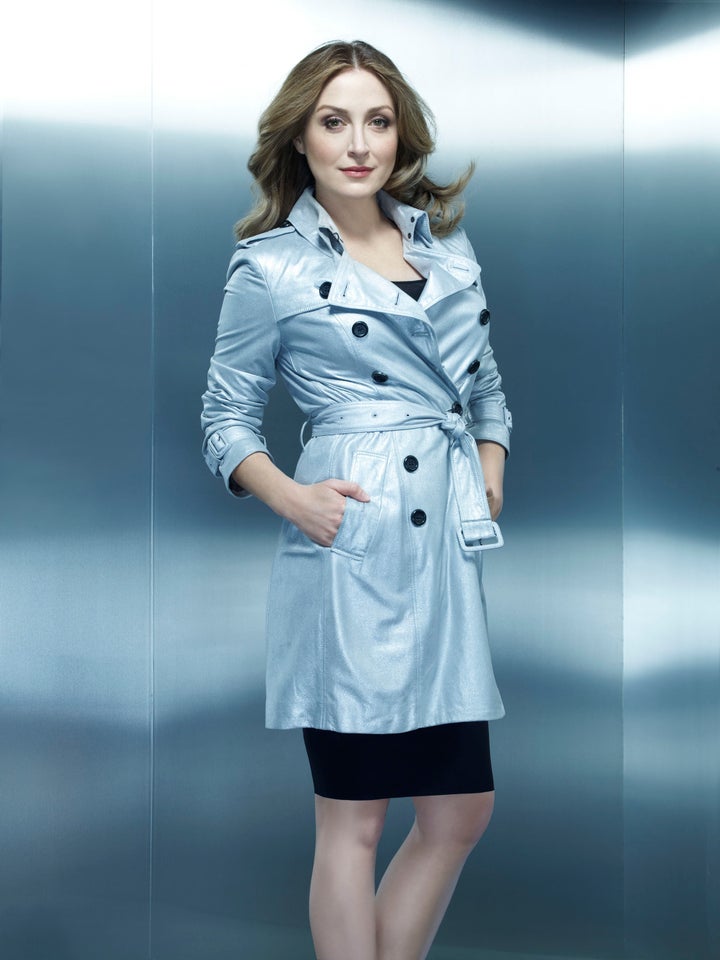 It's summertime and the cable networks are off to the races. First out of the gate are Rizzoli & Isles and Franklin & Bash on TNT followed by Royal Pains on the USA Network. With all of the fall and winter shows on the networks coming to an end, the cable channels see clear sailing ahead. When a cable show starts out it usually gets a season and a half to prove its worth. Only the truly rotten see their demise in the first season.
Franklin & Bash is one of those shows that got to coast to a second season. Franklin (Breckin Meyer) and Bash (Mark-Paul Gosselaar) have the buddy lawyer thing down but they are still lacking in the adult side of their story. The frat thing they have going on has limited appeal and the audience needs to see some sobriety and intelligence from time to time.
Also, for any series to make a lasting impression it has to have a solid supporting cast. This is where F&B really falls apart. Malcolm McDowell is the biggest star on the show; as Senior Partner Stanton Infeld, he is the boys' mentor. All last season his character never seemed to gel with the other characters and I really expected Malcolm to get the boot, but he is still on the show for the time being.
Rizzoli & Isles on the other hand has a super supporting cast which includes the irreplaceable Lorraine Bracco. As Rizzoli's mom she is always in the right place at the right time, dispensing maternal love to both Rizzoli (Angie Harmon) and Isles (Sasha Alexander) and also a few words of homespun wisdom. The show really brightens up when Isles' mother (Jacqueline Bissett) appears and the two opposites are featured.
R&I is a show that has gotten better with each season. This is because Harmon and Alexander set the quality standard and then the rest of the cast falls in line. Bruce McGill is particularly interesting as Rizzoli's partner Detective Vince Corsak. He brings a gruffness that only hides a huge heart, which everyone can see. R&I was paired with The Closer last year but now they have F&B as their follow on show. I am okay with that as long as F&B doesn't drag them down.
Royal Pains is a show that follows the "better every year" pattern established by R&I and other successful shows. Mark Feuerstein is the main attraction as Hank Lawson, a concierge doctor in the Hamptons. He and his brother Evan (Paulo Costanzo) ended last season at each other's throats. The question for this year is whether or not they will stay together in the "HankMed" business.
Hank's assistant Divya (Reshma Shetty) is worried her future will fall apart if the guys split up. She is already alienated from her parents and over her head in debt. She works with Hank's girlfriend Jill (Jill Flint) to try to persuade the guys to bury the hatchet. Jill can only do so much because she has accepted a job in South America and is supposedly leaving soon.
Royal Pains has a lot of plot going on but it is always handled with a light touch and a lot of heart. That is the secret of its success and it should keep the show afloat for a few more years. If Feuerstein and company stay as charming as they currently are that should be a breeze.
Rizzoli & Isles, Franklin & Bash, and Royal Pains are all vying for the summer audience. They all have potential but if any show is going to sink it will be Franklin & Bash. Hey, two out of three isn't bad in the world of the TV races.
Rizzoli & Isles airs Tuesdays at 9Pm on TNT followed by Franklin & Bash at 10PM. Royal Pains airs Wednesday nights at 9 on the USA Network.
Jackie K Cooper
www.jackiekcooper.com
REAL LIFE. REAL NEWS. REAL VOICES.
Help us tell more of the stories that matter from voices that too often remain unheard.