Every year the Sundance Film Festival committee selects a group of filmmakers who usually have day jobs. These are the short filmmakers -- often first-time directors who had no reason at the start of their process to believe they'd reach the public at all, much less at the best-known film festival in the country. The HuffPost Culture series "The Sundance Diaries" will investigate the "short" path to Sundance with regular diary-style entries from many of the 32 storytellers, animators, and documentarians whose shorts were selected this year out of a pool of 4,038.
My name is Kat Candler. I'm an Austin-based filmmaker and RTF Lecturer at the University of Texas. I have a short film called "Hellion" premiering at this year's Sundance Film Festival. It's a 6-minute short about all hell breaking loose when seven-year old Petey is left with his two hell-raising brothers. But things go from bad to really, really bad when Dad gets home. It's a story loosely based on my mom's three younger brothers and their early hellion ways (ed. note: the movie's three boys are pictured below).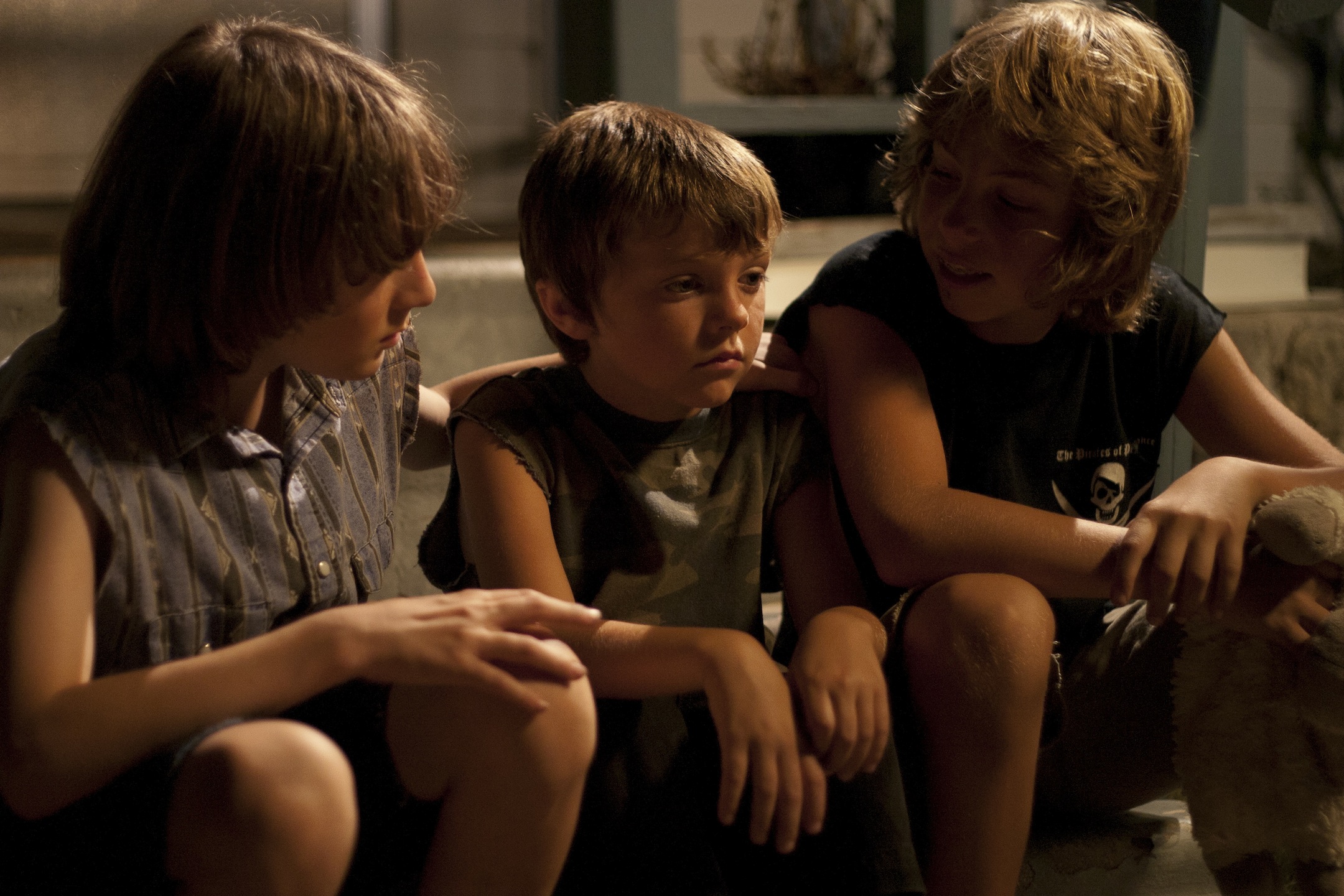 Photo credit: Patrick Rusk
I got "the call" from my producer, Kelly Williams the Wednesday night before Thanksgiving. It's one of those moments that you kind of just know. The phone rang around 9 p.m. When I picked up and Kelly said those most awesome four words, "We got into Sundance", I literally fell to my knees and started shouting, "Shut up! Shut up! Shut up!" and then proceeded to cry. My in-laws and husband thought something really terrible had happened. I'm like, "No, I got into Sundance. They think our film is special." Truly one of the best phone calls of my life. I was just telling someone, it's like having sex for the first time ... afterward, you definitely feel different.
Since then it's been a little bit of a whirlwind. The hardest part was keeping the news a secret for two whole weeks. And I kind of sucked at it. But when Sundance officially announced, I've never gotten so many emails and Facebook messages in a 24-hour period in my entire life. I felt like a prom queen or something. My poor husband, bless his heart has been so patient and kind with all of this. Every day I pretty much turn to him and say, "Mark, I got into Sundance." And every day he's all, "Kat, oh my god, I know, okay?" And then I just grin at him and he rolls his eyes.
The last time I was in Park City was 2004. I had a short film called Roberta Wells that played Slamdance. So needless to say, it's been a while. I just recently spent all my birthday money on warm clothes and I'm currently raiding friends' closets for cute jackets so I don't look like a total dork. I live in Texas and grew up in Florida, so yeah, snow is pretty and all, but I'm not really good in arctic temperatures. If this says anything, I asked for and got a space heater for my birthday this year. I don't do cold very well. Will I survive an entire week in Utah? A friend offered ski lessons while I'm there. I just laughed at him.
So where are we at this stage in the game? Luckily we locked picture, our sound mix and color before we got "the call". I can't imagine still trying to do all of that right up until January. I'd be freaking out in a big, big way. One luxury of lecturing at a film school, we spent an excruciatingly long day at UT dubbing HDCams, DigiBetas, Blu-Rays and a DCP with the kindness and patience of the UT Tech staff. They rule.
Our wonderfully talented friend, Yen Tan put together our poster art, press kits, postcards, cool little Hellion buttons that you should ask for if you see us, and our other good friend Jeffrey Buras is in the midst of building our website.
I've gotten a few inquiries and "congratulations" from managers, agents, production companies and more so marketing companies who would like us to use their services for a small fee. Thank god we have crazy talented friends because we can't pay a "small fee" at this point in the game. Dude, we're broke filmmakers.
What do I hope to get out of this experience, seeing a shitload of kick ass movies, a slew of new film friends (that's already started), industry contacts, help to get my next feature, "Nikki is a Punk Rocker," off the ground and to develop a feature version of "Hellion" that I started writing this fall.
Support HuffPost
The Stakes Have Never Been Higher
Related
Popular in the Community