Hello all, and Happy New Year!
This year, instead of the inevitable post holiday blues, brought on by a severe sugar and television come down, I have the happy distraction of the imminent arrival of Sundance. I received the news that my short film 'Belly' had been accepted into the International Animated Shorts category during Thanksgiving dinner. Having just made the move to New York from London in October, it was my first official all American holiday, and I couldn't have asked for a better way to remember it.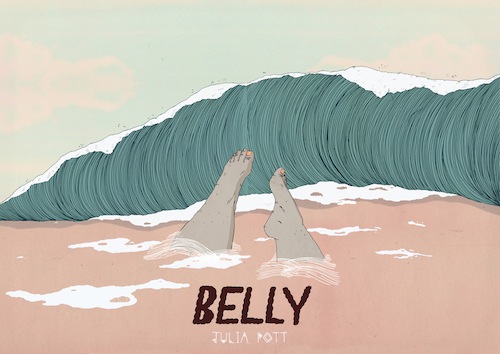 "Belly" is my thesis film from the Royal College of Art, where I graduated in July 2011. A coming of age story based around the eeriness of childhood, it is certainly a labor of love, resulting in many months of hermit-like behavior, and dressing almost exclusively in my pajamas.
Coming from a family of people with 'proper jobs', I sometimes worry my career choice baffles them. There are few accolades an animation director can accomplish that their parents have heard of. Happily, Sundance fits this brief, and I finally have a proud mother gushing over my news, and asking me to get her Robert Redford's phone number.
I write this first post from the comfort of my parent's house in London, where I have returned home for the holidays. Today I spent a few hours pilfering Down coats and Wellington boots from my mother's closet in preparation for the upcoming Utah weather, which I fear my thin English skin might be well under prepared for. I could care less though...bring it on I say!
WATCH a trailer for "Belly" below:
Calling all HuffPost superfans!
Sign up for membership to become a founding member and help shape HuffPost's next chapter