This is one in a series of posts for HuffPost Culture's "The Sundance Diaries," a month-long multimedia diary kept by the international filmmakers whose 64 short films were selected for the 2012 Sundance Film Festival.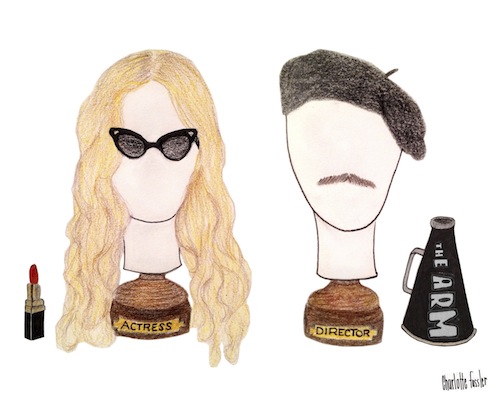 Illustration by Charlotte Fassler
When I was asked to blog about the fact that "The Arm"s directorial team is comprised of actresses, my initial reaction was, "Why?" I didn't know what to say, it's not something we ever harped on or paid much attention to. I guess it would be ignorant not to acknowledge that having experience as actors has informed our understanding of filmmaking and storytelling, but we didn't direct this film from an actor's perspective. It was never three actresses making a movie.
I can't speak for my co-directors, but I know my impulse to act was a result of both nature and nurture. A series of twists in my family's plot that included a cross-country drive to Los Angeles when I was two and a 6.9-scale earthquake that hit L.A. three months after we arrived, left my dad shaky and too skeptical to leave me with strangers while he pursued an acting career. So each day after my mom left for the office, my dad's bid to act became a team effort, with me barely out of diapers. Learning to read from his audition sides only left me thirsting for my own.
I love the term "golden monkeys" in relation to child actors, but it's what kept my parents from letting me pursue my passion professionally until I graduated college (errr...until I graduate college...in a year). Finding loopholes in their rules is what led me to Brie [Larson]. She and I met while working on a production of "Our Town" at The Williamstown Theatre Festival, or "summer camp for theatre nerds" as my parents understood it. Sarah [Ramos] and Brie had already established a bond that drew Sarah to come see what the two of us had been working on. And there, the three of us first realized how much fun we could have arts'n'crafting together. We made valentines in August, left them anonymously on cars, and knew we'd meet again.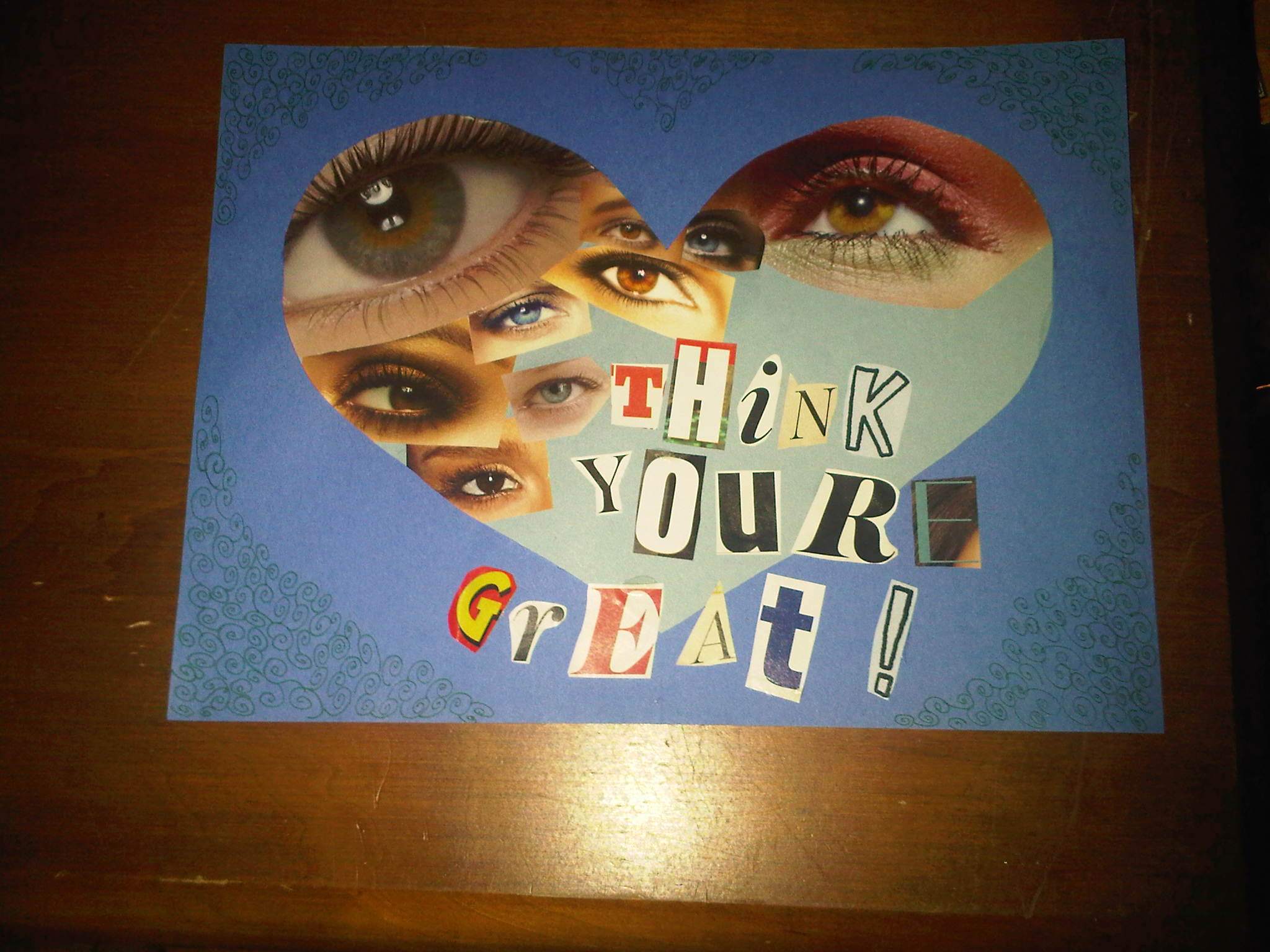 When we reunited, the spark that had been lit in Massachusetts rekindled as we discovered some communal inspiration. Our worlds were rocked by Todd Solondz's work. His ability to make films that question humanity without blatant judgment invigorated us. I consider our mutual obsession what solidified my friendship with Sarah. She had people over her house late one night and brought out Solondz's Palindromes. People were getting sleepy before we started watching it, but when the audible responses diminished to only the two of us, I couldn't help but feel bonded to the girl who stayed awake and glued to the screen with me. And then it wasn't long until Brie and Sarah had become my two pillars. We went foraging for mushrooms in Mendocino, spent a week observing the nightlife of a diner, and sent each other care packages when we were on opposing coasts.
Having my two best friends alongside me as co-directors forced a hyper-communicated awareness of our concepts and goals. We were already a neurotic trio who spent hours talking ourselves into oblivion; we can't help but over-analyze. But with a project to focus us, our dynamic bolstered what we were creating. Because this was each of our first times writing and directing, we found it redeeming to thoroughly explain and explore our characters, dialogue, locations, costumes... We smoked a lot of weed and tried to figure out which of our characters, if any, would wear Dickies... No one would, but we tried for a while to fit a pair into the film.
Our inner divas came out the night before shooting, when we agreed that directors' costumes would be key in making us look and feel confident during our directing debut. "I don't care what it is, Jessie, but you're going to have to show me an outfit that makes you want to take command and say 'HELLOOOOO, listen to ME, '" Sarah coached with her hands raised high above her head. I chose overalls and converse, Sarah wore a blue shirt-short suit, and Brie wore a leather utility vest and a beret. We looked pretty bomb. But I don't think it was the costumes that made us want to be heard.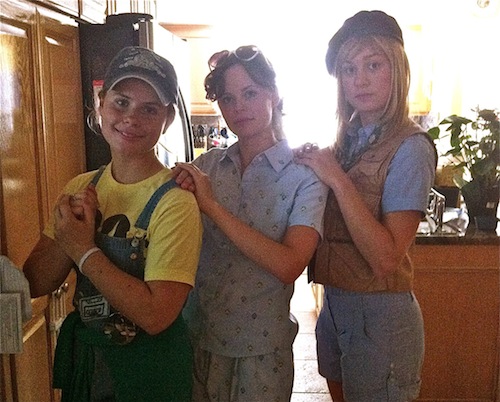 Being actors is what initially brought us together, but when it came to directing a film as a trio, it was our friendship's shorthand that aided us most in creating a consistent and fluid vision. I love directing. But at Sundance: GOSH, I hope someone hires me to act in their film...My parents say it's OK!
WATCH a preview for Ennis' "The Arm," a short about love and texting, at prescreen.com.
Calling all HuffPost superfans!
Sign up for membership to become a founding member and help shape HuffPost's next chapter