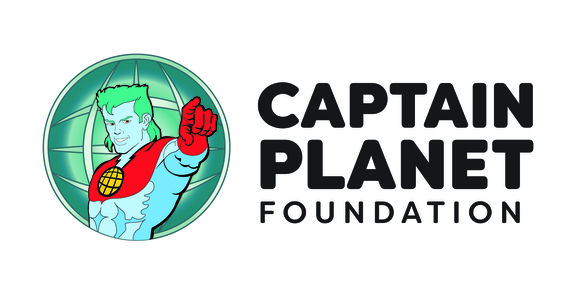 In 1989 Ted Turner said, "We need a super hero for the Earth. Let's call him Captain Planet." The next year in collaboration with Nick Boxer and Barbara Pyle, Captain Planet and the Planeteers, an animated series designed to raise environmental awareness amongst young people launched on the TBS network. The "planteers" as they were named, were called into service by Captain Planet who would teach them how to take care of the environment so they could grow up and save the earth.
Over twenty-five years later the show continues in syndication across the globe and more importantly so does the Captain Planet Foundation, which was created in 1991 when Barbara Pyle negotiated that a portion of the revenue be used to put the message of the series into practice and fund environmental projects. While I did not grow up with Captain Planet, I did find my sister planteer when I met Laura Turner Seydel in 2005 as I was launching Greenopia. Our friendship and shared passion with protecting the environment were the reasons I traveled to Atlanta to celebrate the anniversary of the Foundation at their annual fund-raising gala last week.
I've attended a lot of charity events but what I noticed that was uniquely different about this one was that it felt more like an intimate family gathering than a fundraiser. This is no surprise because over the years the Captain Planet Foundation and related environmental initiatives have become a Turner family effort. What many people don't know is that the foundation looked doomed in 2001 when Time Warner decided to shut it down in the merger with AOL. It was the beautiful and talented Laura Turner Seydel along with her husband Rutherford, global leaders in environmental activism, who saved it and engineered the transition from corporate foundation to a public charity.
Laura has continued the vision her father started and to date has funded over 1,915 project-based environmental learning strategies designed to bring education to life, benefiting more than 10 million kids! Project Hero focuses on helping species and ecosystems around the world and is now being pilot tested. Planteer Clubs have become a global movement and like the series represent each of the essential elements of life: earth, fire, wind, water, and heart. But perhaps the most well-known of their programs is the Project Learning Garden which provides schools with the resources to create garden-based learning experiences.
One of the things I love about these garden projects is that they are multidisciplinary and incorporate nutrition and science as well language arts. Students can taste test healthy foods and learn about their origins. In a world of childhood obesity and diabetes, Laura and her team are breeding a whole new offspring of planteers that will save the planet one garden at a time!
I was filled with great hope for the future of our planet as I sat in the ballroom at the Intercontinental Hotel in Buckhead, surrounded by celebrities, local dignitaries and global environmental change makers committed to this mission. As each honoree accepted their award: Dr. Tony Juniper, the dynamic author, sustainability and environment advisor accepting for HRH Prince Charles of Wales, biologist E.O. Wilson, actor and environmentalist Ian Somerhalder, sixteen-year-old indigenous climate activist and hip-hop artist, Xiuhtexcatl Martinez and the youngest, fourteen-year-old Hannah Testa who founded Hannah4Change to fight issues that impact the planet and all of its animals, it was clear that the Turner Seydel family was creating a dynasty of eco-warriors. No matter our skin color, our politics or our economic differences, we were all committed to supporting the mission of the Captain Planet Foundation to "give the next generation of environmental stewards an active understanding and love for the natural world in which they live."
One of my favorite moments of the night was when Jane Fonda, Ted's former wife took the stage to auction off a walk-on appearance on her hit Netflix series, Grace and Frankie and referred to Laura Seydel as her "miracle daughter." I've long admired the work Laura does and how she manages to balance it all in addition to being a wife and devoted mother of three. What Laura has created in the Captain Planet Foundation is indeed a miracle and proof that when you believe in a cause like protecting and saving our environment and are willing to fight for it, miracles can indeed come true. Thank you, Laura, for inviting me to Atlanta to share in the celebration. You truly are a woman who lives with a green heart!
For more information on how you can support or benefit from the Captain Planet Foundation visit their website.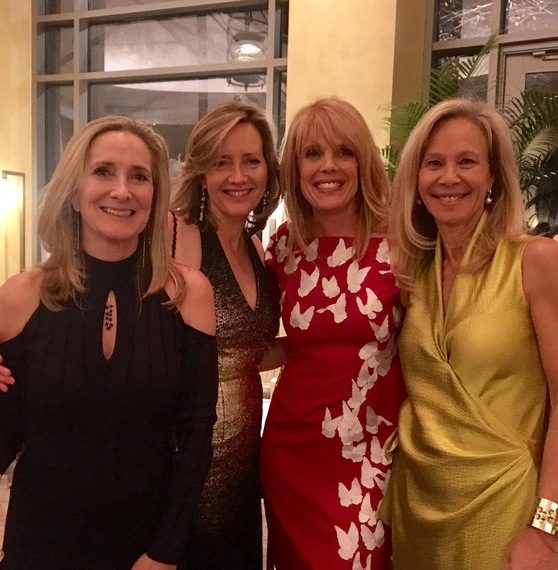 Related
Popular in the Community