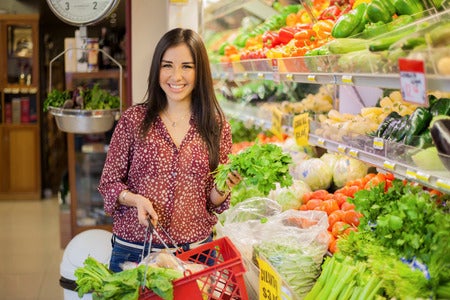 The move to create a digital presence has been transforming business for over a decade. Retailers with brick-and-mortar stores have moved online to become successful e-commerce merchants. Banks have partnered with FinTech startups to execute faster lender services. Students are achieving master's degrees from their laptop. But get quality groceries for dinner without fighting crowds and traffic? Forget about it.
The big guns like Amazon and Wal-Mart are working tirelessly to find the sweet spot for grocery delivery. Online grocery hasn't seen innovation in decades, but right now we're in a bit of a golden age for food. The economy is finally ready to receive their food much like they receive books or clothes.
"Supermarkets are an ancient concept," said Chai Mishra, CEO of Movebutter, the direct-to-consumer grocery store. "We've had supermarkets for exactly a century now. And when you look at it, you can tell that they've gotten out of hand. When the first supermarkets opened, they were supposed to be hubs, which you would go to buy food. And the massive scale and the collective buying were expected to bring down the costs for everything. It was surprisingly egalitarian. But in the 50's we moved away from that. We started opening up hubs like that in all the richer neighborhoods, with no regard for whether or not there is enough demand. The current food system is not good enough. If we plan on building better access to food, we're going to need a new system."
However, many have tried and failed in executing online grocery, so why are entrepreneurs optimistic that now is the time? Until today, eGrocery startups hadn't taken on enough of the industry to change its fundamentals.
Up until now, building an online grocery store meant scanning all the items in a physical location and then putting them online. As a result, most grocery delivery startups are built as service layers on top of the supermarkets. This structure saves in the expenses of running a store, but the actual issues involving economics, ethics, and lack of customer experience remain.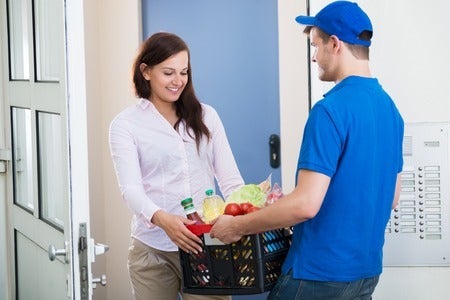 ""You're still maintaining an insanely expensive warehouse or delivery fleet," explains Mishra. "And the customer's cost still includes the cost of thousands of items that they would never buy. The customer still has to make those decisions, even if they don't have to do the shopping themselves. And most importantly, you're still online able to serve the areas right around your warehouse."
According to a Nielson study, in developed countries like the U.S., UK, Japan, France, etc., about one-fourth of online shoppers are already shopping for groceries on the internet, and 55% are willing to do it in the near future. Further, the study found that online grocers are also increasing at a 3x rate year-over-year to cater to this growing customer base while the sector as a whole is growing at an annual rate of 11%. The booming online travel industry is at 9.5% for context.
Online grocery pioneer, Christian Wanner, explains the online supermarket game as a 'chicken or egg' debate. "If you don't commit yourself to this business, you will simply never achieve any significant breakthrough."
To achieve this breakthrough, there are three things Mishra believes online grocery stores must integrate to be competitive:
Prediction #1: Vertical Integration
Currently, there is no difference between what most supermarkets hold. They all carry the same brands and the same sizes. The only way two supermarkets can compete is through marketing and manipulation. Moving forward, I believe that we will see supermarkets double down much more on private-label brands and unique sourcing.
Ten years from now, more and more supermarkets (online or offline) will sell their own brand of groceries instead of selling other brands. Whether they want to or not, they're going to be forced to innovate and offer their customers unique products, instead of hiding behind flash sales.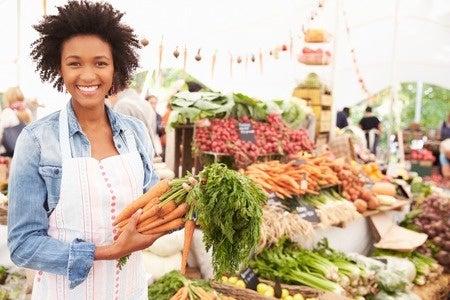 Prediction #2: Less is More
Supermarkets are going to get a whole lot smaller and hold a lot fewer items. We're going to move back to the neighborhood model of grocery stores where every neighborhood has a tiny shop that sells staple items, and everything else comes online.
Prediction #3: Novelty Stores
This one rings true for all of retail. All meaningful retail is going to move online. The only physical stores you'll see will be showrooms where online brands can showcase their selection to customers. Functional physical grocery stores are going to go extinct, and most people will think of the words "function physical" as an oxymoron.