Claude Graves isn't your typical Jersey Shore-reared surfer. In his fifties, the former Kenyan nightclub manager now lives on Sumba, an Indonesian island that's about an hour flight from Bali and which is home to over a half million impoverished people who live in thousands of scattered villages.
Claude doesn't get to spend as much time on the water as he'd like. Instead, he busily tends to the needs of the Sumbanese: arranging to have wells built near villages, establishing clinics for malaria treatment and sending staff to hand out eggs and powdered milk in villages where the children have to rely primarily on cassava and porridge for sustenance.
It wasn't supposed to end up this way.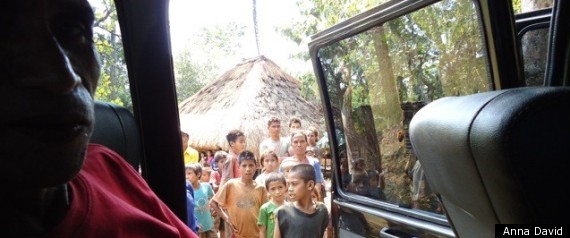 Once upon a time, Graves -- a Randy Quaid doppelganger and father of two -- just wanted to surf. He spent much of the eighties dragging his beautiful German wife Petra to various surf spots around the globe.
"After a while, she pretty much said, 'I'm not going anymore,'" Graves says with a smile. "The places were horrible."
It was in one of those horrible places -- the Philippines, to be exact -- that a crotchety old Australian man listening to the Graves' litany of travel complaints leaned over and said if he found it so unsatisfactory, he might as well start their own resort.
So that's exactly what he and Petra did.
In 1988, Graves found the spot where that resort, Nihiwatu, now sits and, seven months later, he and Petra came back and set up camp. The early days weren't easy -- they had no water for three years so they dug out a spring and filtered that water through three different buckets in order to shower, cook and drink. They got malaria.
"Our intention was to spend seven or eight years building the business up and then sell it," Graves says.
The business was singular: Graves was offering diving, fishing, boating, contact with the native culture, a more genteel form of surfing. Graves limited the number of surfers in the water.
"The problem with surfing all over the world is that you go out and there are 20, 30, 40, 50, sometimes even 100 guys in the water," he explains. He decided to keep the number at 10.
The building up happened according to plan, but there was a glitch when it came time to sell. In 1996, just as a Malaysian group that had 13 other properties was set to buy the resort, an Asian financial crisis flattened the economy and the company pulled out. Then there was an earthquake that destroyed much of what they'd spent the previous years building.
"We were kind of fucked," Graves remembers. As he saw it, they had two options: "bail" or keep going.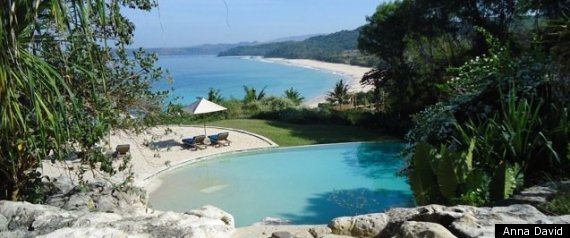 They kept going, but something had changed.
"When we first got here, we spent time with the village elders and told them what we wanted to do -- how we wanted to create employment and better health and education," Graves recalls. "And the more we talked to them, the more we lived through tragic story after tragic story: Their kids were dying, their wives were dying, their villages were getting raided and burned."
"At first I thought the local guys were lazy because it took 10 guys to do the work of one," says Graves. "But once you get malaria yourself, you understand how debilitating it is. And we had a car so if we got really sick, we could get out of there. They couldn't."
The Graves also, like the locals, had to feed themselves from the "barren wasteland" that surrounded them. "If we didn't go fishing," Graves explains, "we didn't eat." Despite looking different, Claude and Petra -- and, eventually, their two kids, Gina and Brandon -- had more in common with the Sumbanese than not.
And there was another issue. When everything fell apart, Graves began to see that the promises he'd made the village elders when he'd first arrived were in danger of collapsing as well. With all of this in mind, he sat down and started working on a 20-year business plan for the Sumba Foundation. When he was introduced to a California businessman named Sean Downs in 2000, the two decided to partner up on the project.
Today, the Sumba Foundation takes in about $500,000 annually, strictly from donations from the 750-odd guests that stay at Nihiwatu every year. The system for informing resort guests about the foundation is quite effective: Not only are booklets containing the current goals (whether it's to raise money for a new hand-dug well or mosquito nets) placed in all of the seven luxury bungalows and three two-bedroom villas of the resort, but one night when guests first arrive, Graves shows a short film about what the foundation does. Visitors are also encouraged to come along to the local villages and get as involved as they want, whether it's through volunteering in the malaria clinic or handing out eggs to mothers.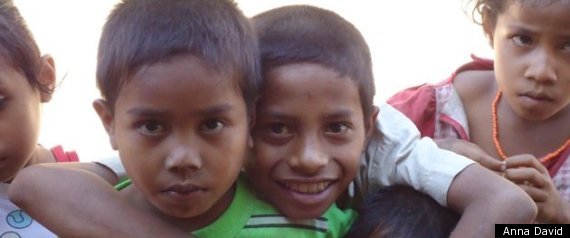 "If the resort made the money that the foundation does, we would be doing great," says Graves.
While the foundation has built and staffed five health clinics, created more than 44 water wells, supplied eight primary schools with supplies, performed surgeries on 360 patients, and managed to reduce malaria infection on the island by 85 perfect, Graves is clearly someone who never sees his work as done:
"When I go to the villages, I see kids everywhere and I know that while I've succeeded, I've also failed on a level. Families here used to have about 12 kids but only about five would live. Now that we're helping them to live longer, there are new problems. Now families have to say, 'Wait, I can only afford to put four of them in school.'"
But where there's a problem, there's also a solution. "Our new focus," says Graves as he gazes out at the water he rarely seems to surf, "is contraceptives."

Related