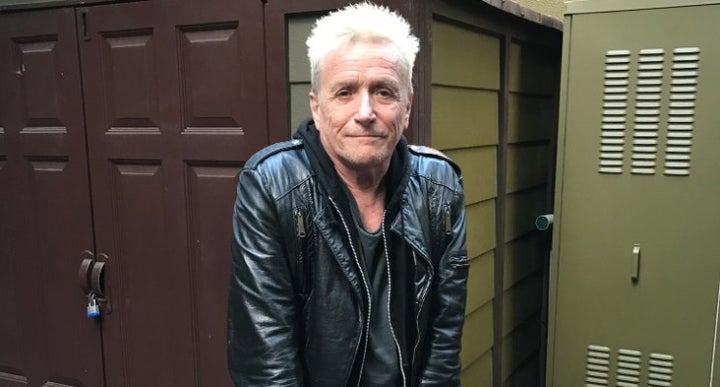 Patrick O'Neil is the author of the memoir Gun, Needle, Spoon and an excerpted in part French translation titled: Hold-Up (13e Note Editions). His writing has appeared in numerous publications including Juxtapoz, Salon, The Weeklings, Fourteen Hills, The Nervous Breakdown, and Razorcake.
Patrick is a contributing editor for the NYC-to-California-transplant-post-beat-pre-apocalyptic art, writing, and music anthology: Sensitive Skin Magazine. He is a regular contributor to the recovery website: AfterPartyMagazine, a two-time nominee for Best Of The Net, and a PEN Center USA Professional and Mentor. Starting in 2017, Patrick will be the Coordinator for Why There Are Words, a Los Angeles reading series.
Patrick holds an MFA from Antioch University Los Angeles where he is an instructor for the inspiration2publication program. Patrick also teaches creative writing classes at various rehabs, and facilitates private writing workshops.
In today's "interview," I asked him if he's experienced any surprising benefits as a result of being a writer.
You get to wear whatever you want, he said, laughing, and then added, You get to do all sorts of other work. Now I work in recovery teaching a writing therapy class and I wouldn't have gotten there without having been a published author.
And for me, as a former bank robber who was incarcerated, writing a book and finding a new career just showed how much I've changed and how much has happened in my life. My case is currently on the desk of Governor Jerry Brown looking for a pardon [with over 16 years of sobriety, O'Neil already has a California state certification of rehabilitation]. The fact that I have a book really helps. I'm not saying you'll be okay if you rob a bank so long as you write a book about it but that's a huge benefit right there.
Related
Popular in the Community